Stop By Today and Learn More About Our New Program

Change Cars While Others Are Changing Tires!
Imagine always keeping up with the industry's hottest vehicles and trends in safety, technology, and amenities. Through the Drive New Every 2 Program you will avoid owing the car during its peak repair years and will save on costly maintenance.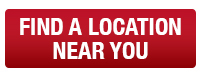 * The Drive New Every 2 Program is only offered in Germany.