For more than six decades the VW Beetle has seen it all. The original was turned into a dune buggy, painted psychedelic colors, and even became a movie star. This year marks the 65th anniversary of the Beetle here in North America – so if you see one, be sure to punch your friend in the arm.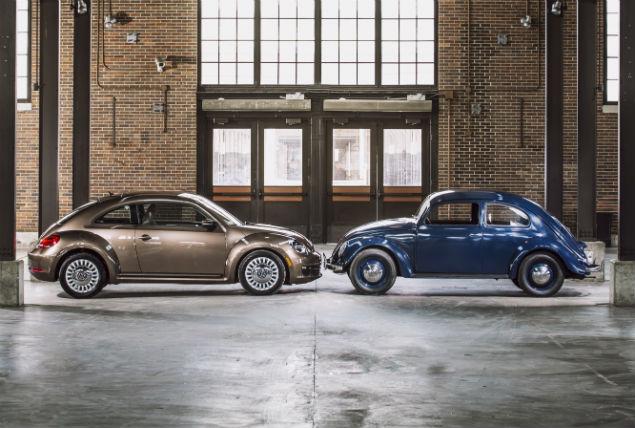 Old versus new. The VW Beetle has changed a lot in the past 65 years.
The VW Beetle is old enough to start considering retirement, though the "Bug" doesn't show any signs of skittering off into the sunset anytime soon.
It's hard to believe the Beetle has been with us for 65 years now.
VW has sold more than 5.5 million Beetles just in the U.S. market.
Source: www.NYDailyNews.com
Want to get in on the 'Beetlemania'? Request your special military savings today!