It's hard to find much wrong with the 2014 Nissan Rogue.
Nissan addressed so many issues — in a vehicle already selling well enough that buyers apparently weren't doing much complaining — that the automaker deserves applause.
If you're in the market for the likes of a Honda CR-V, Mazda CX-5, Ford Escape, Rogue now should move pretty far up your list. It's a full re-do: Chassis, body, interior and even the transmission got major overhauls. Engine's a carryover, though.
Nissan will sell a lower-end version of the previous model as the Rogue Select for buyers especially price sensitive. The redesigned 2014 Rogue is discussed here.
Source – USA Today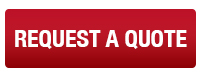 THE 2014 NISSAN ROGUE