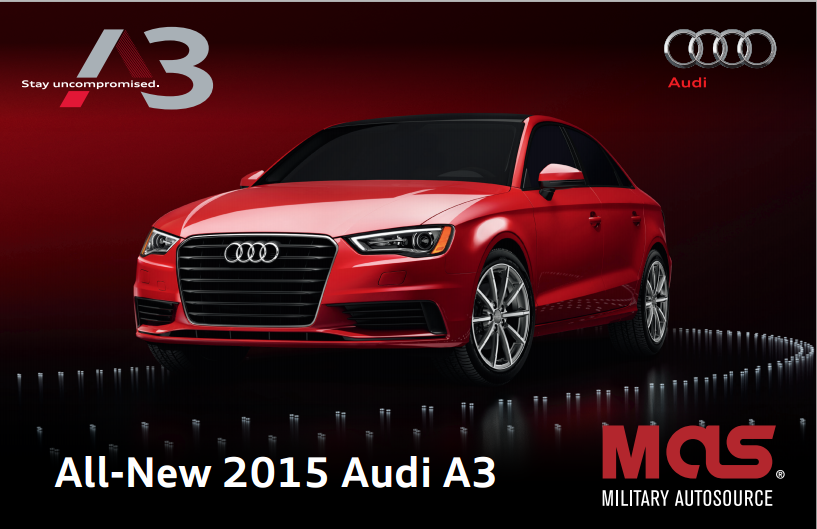 Introducing the new A3 Sedan
For the uncompromised – The all-new Audi A3 Sedan is the compact
car breaking big rules. With its uncompromising design, visionary
technology, and exhilarating performance, it's also breaking new ground
in its class.
Why buy from Military AutoSource?
MAS makes it easier than ever to purchase a new vehicle overseas.
Our personalized buying experience is convenient and hassle-free. Our experienced product
specialists will help you to find the right vehicle to fit your needs while providing you with
the service and value you deserve.