Customer satisfaction is #1 at Military AutoSource! See what our customers have to say about their car buying experiences at MAS.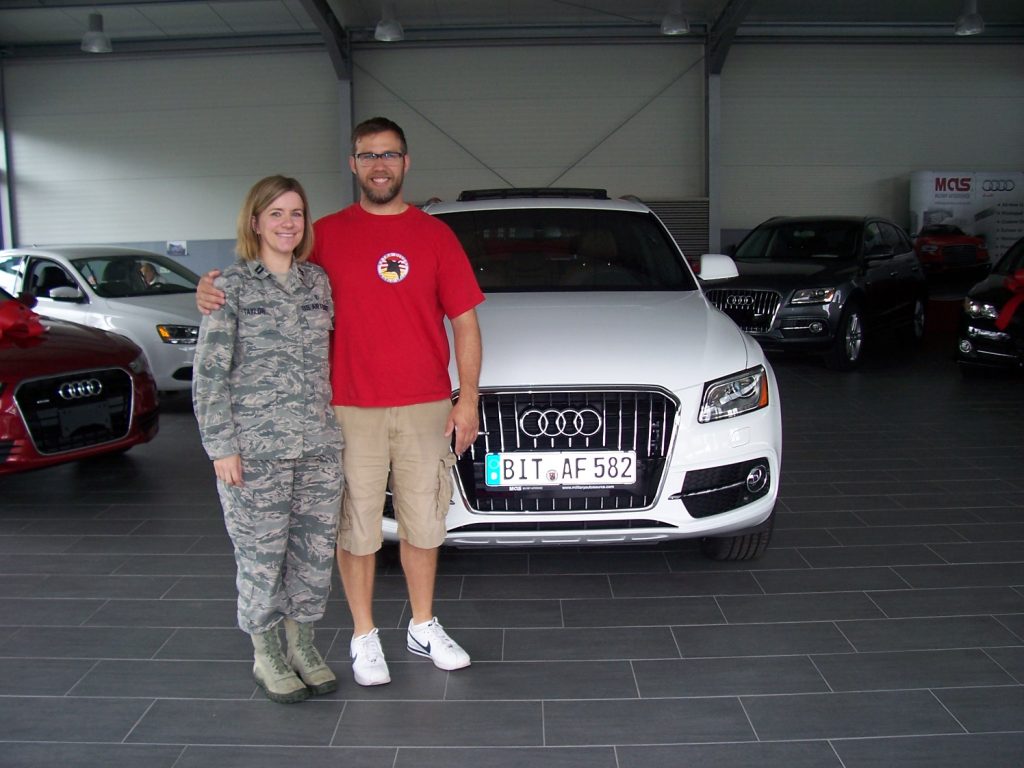 "We are very satisfied customers of our brand new Audi Q5! Tony is a really nice guy."
-Kara T.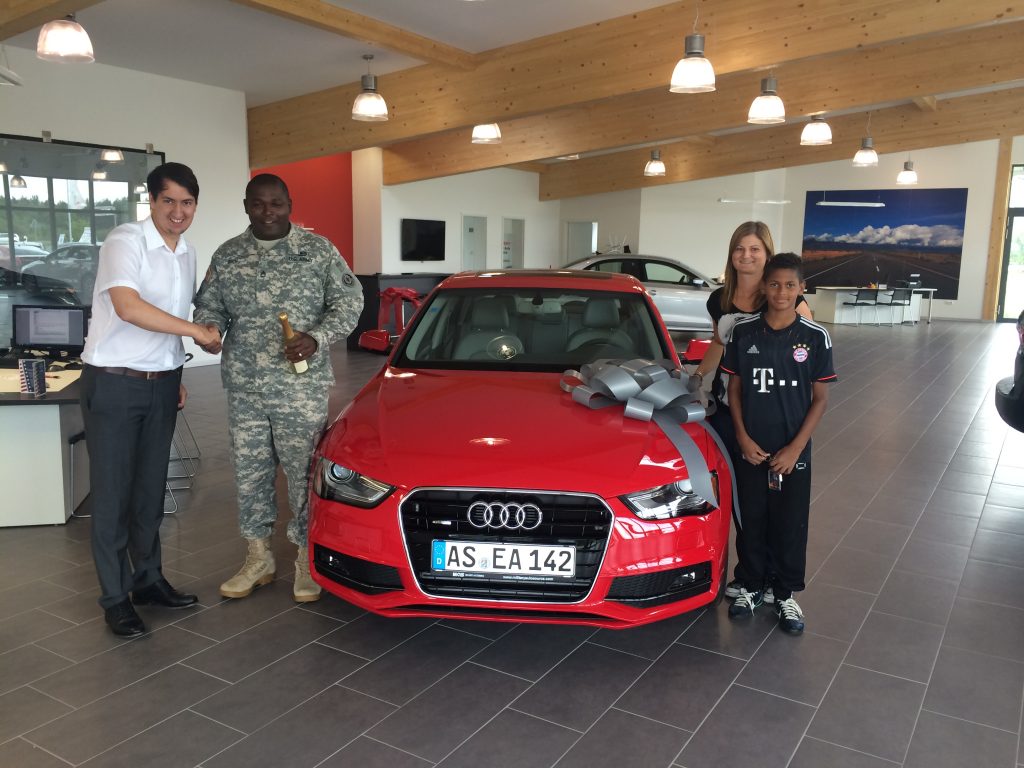 Adrian and family pose with their Audi from MAS!"Great customer service, answered all questions i had about the vehicle and had a test drive within minutes of first arrival. Will recommend to family and colleagues."
– Cody N.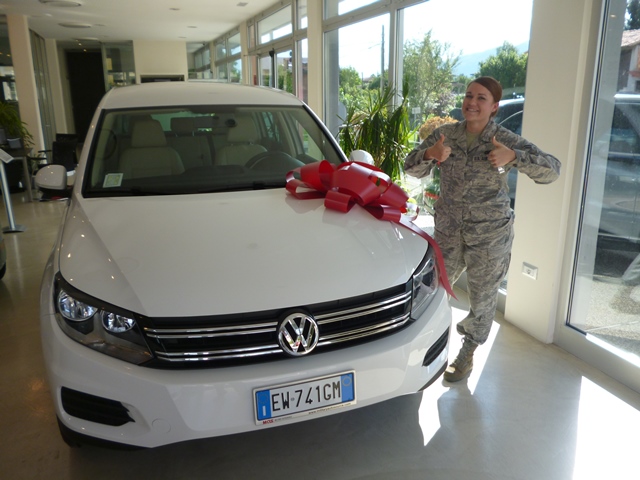 "Mr. Indelicato was very professional and gave us an honest experience. he was very straightforward and helped us find the right vehicle for our needs. I highly recommend him to any of my friends."
-Andrew F.