You're Getting Short! Visit your Military AutoSource On-base and receive a Harley-Davidson Countdown Calendar!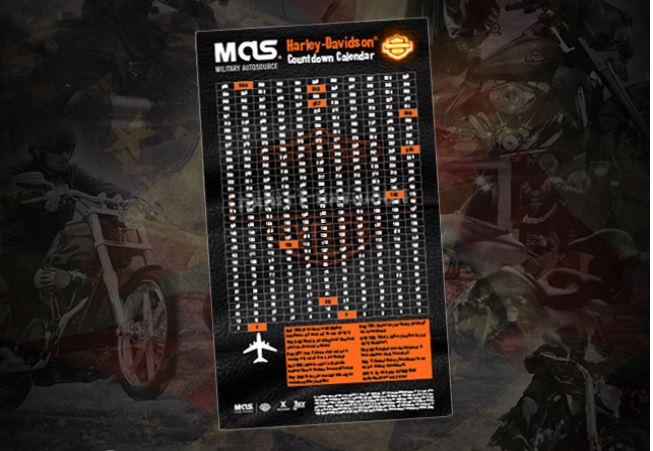 This convenient calendar will help you track the days until your rotation date, notes important timelines, and helps you plan what you need to do for a Harley order before you go!
Military AutoSource offers active U.S. Military serving overseas privileged military pricing and consumer protections you cannot get anywhere else on Harley-Davidson motorcycles. Choose to have your bike delivered stateside, or to select overseas locations.
Select a motorcycle from the largest inventory of Harley-Davidsons in the world. Or special order the exact bike of your dreams. Whichever you choose you'll receive
Come on by and get your calendar today!