The Military AutoSource program offers special pricing for overseas Military Members on Volkswagen vehicles!
For a limited time only, get an all-new 2016 Volkswagen at 2015 pricing!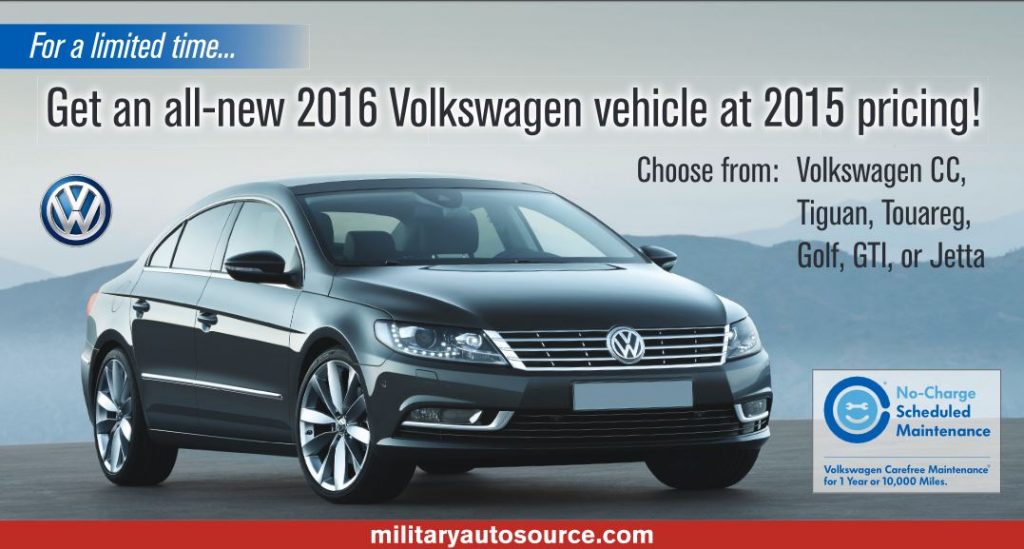 Active military members stationed overseas have access to special benefits and discounts on Volkswagen vehicles through the Military AutoSource VW military sales program. Don't miss out on these special military benefits that are ONLY available to military members while they are deployed overseas.
Have your vehicle delivered to your overseas location, or have it waiting for you when you return stateside!