When you're shopping for your first vehicle, it may be tempting to buy used. However, if you don't shop smart, that used vehicle can cost you more than a brand-new vehicle!
If you missed our First Time Buyers series, we covered Interest Rates and Credit Scores and Budgeting for Your Vehicle. Today's article will show you how important it is to pay attention to interest rates and credit scores when purchasing your first vehicle because they make the difference between a good deal and a great deal.

Which vehicle costs more: a brand-new $16,000 car, or a used $12,000 car?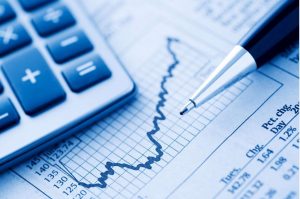 Most people would pick what appears to be the obvious answer, the new car. Unfortunately, this is the mistake inexperienced car buyers often make. Without knowing the interest rate, it's impossible to say which car costs less.
Banks base their interest rates off of three things:
1. Credit Score
2. Down Payment
3. Total Vehicle Value
If a vehicle is worth $17,500. but you pay $16,000. you will get a better rate. On the same hand, if a car is worth $10,000, but you pay $12,000, your interest rate will go up. This is why it is so important to do your research BEFORE you buy.
You only want to work with a reputable financing service to make sure that you get the best interest rates. As a young military member with little-to-no credit history, you may find that many banks will only lend to you at inflated interested rates, sometimes 14-18%.
If you purchase the used car at $12,000 with an interest rate of 14% over 72 months, you will end up paying $18,443.52 over the course of your loan.
Working with a reputable company means you won't overpay for your vehicle, and you won't be taken advantage of with high-interest rates.The Military AutoSource program is designed for the military, with special military benefits built in. There is no hassling for a price; MAS is a factory-direct program meaning the negotiating was already done for you. This promise is backed up by our Lowest Price Guarantee, which applies to all vehicles delivered stateside.
Through the MAS First Time Buyer program, Military members can get excellent interest rates on new vehicles, even if they have very little credit history. So let's take a look at that new $16,000 vehicle you could buy from MAS.
If you purchase the new vehicle at $16,000 with an interest rate of 3.49% over 60 months, you will end up paying $17,839.20 over the course of your loan.
That means the new vehicle just cost you $600 LESS THAN the used one.
If you are a member of the U.S. Military, who is currently deployed overseas, you are eligible for the Military AutoSource First Time Buyers offer. First Time Buyers allows customers with lower credit scores to buy a brand new vehicle at a low monthly payment!
Military AutoSource has several customer protections built in, including:
Lowest Price Guarantee
Finance Assistance
Satisfaction Guaranteed
Emergency Payment Protection.
Contact your local sales representative today to learn more about the First Time Buyers program!