Looking for the camaraderie that comes with owing a Harley-Davidson? The Harley Owners Group, (H.O.G.®) is the official riding club of Harley-Davidson. When you order your bike from Military AutoSource, you get a free membership for a year in the H.O.G.® Military Program!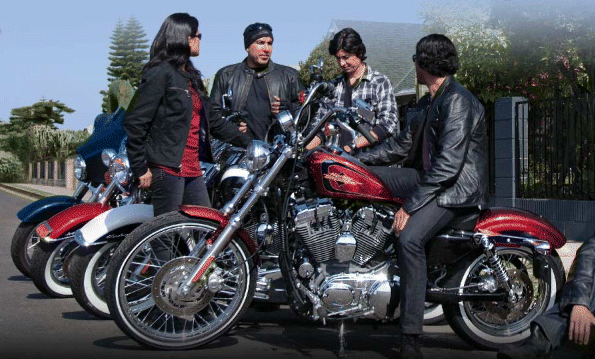 Harley-Davidson and Military AutoSource offer the H.O.G.® Military Program free with every bike order, and allows you to start enjoying your membership while you're still deployed overseas.
Free membership for one year, including:
H.O.G.® membership card & manual
H.O.G.® pin and patch
A Touring Handbook
Benefits Guide
H.O.G. ® Magazine
A Personal letter from the President and Chief Operating Officer of Harley-Davidson® Motor Company
Up to $100 coverage on Roadside Assistance Package
Stationed in the Mid East? You will receive a membership kit prior to your stateside delivery! Should you be located in other regions, you will receive your kit upon bike delivery.
When you return to the U.S., H.O.G® will add an additional year onto your membership! Your exclusive H.O.G.® member benefits include:
Special Member discounts on wireless from AT&T®
Best Western® Ride Rewards and Discounts
Up to $100 coverage on Roadside Assistance Package
H.O.G.® Fly & Ride and H-D® authorized rentals
H.O.G. ® Mileage Program
H-D ® Insurance Discount
Join Your Local Chapter
DID YOU KNOW: The Military AutoSource Cycle Safe program will reimburse you $200 for completing an accredited Motorcycle Safety course after you take delivery? LEARN MORE