You're invited to the Mercedes-Benz C-Class Launch Event
hosted by Military AutoSource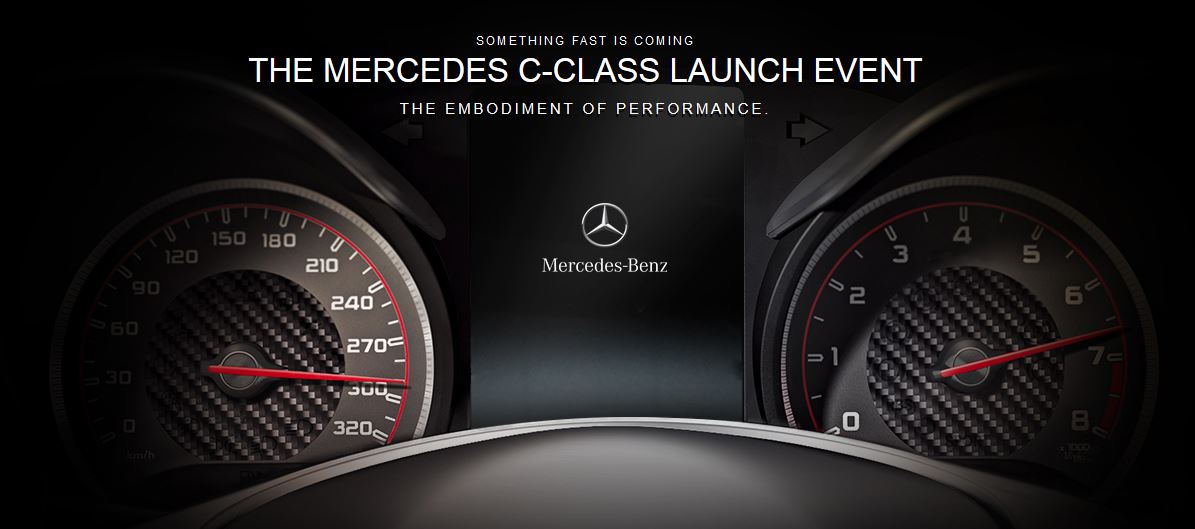 Come witness the big reveal of the 2015 Mercedes-Benz C-Class and enjoy refreshments, door prizes and raffles .
Request your ticket to our private reveal event on September 18th and be the first to explore the Mercedes-Benz C-Class. The private event is invitation only, so request your tickets today. Ticket numbers are limited.
Join us on September 19th when we open the showroom up to the public to check out the Mercedes-Benz C-Class.
---
Mercedes-Benz C-Class Launch Event Private Event
Date: September 18, 2015
Time:12:00-22:00

Where: MAS Grafenwohr, MAS Kaisersalutern, MAS Spangdahlem, MAS Wiesbaden, MAS Aviano
---
Mercedes-Benz C-Class Launch Event Public Event
Date: September 19, 2015
Time: All Day
Where: MAS Grafenwohr, MAS Kaisersalutern, MAS Spangdahlem, MAS Wiesbaden, MAS Aviano
No Tickets required
---