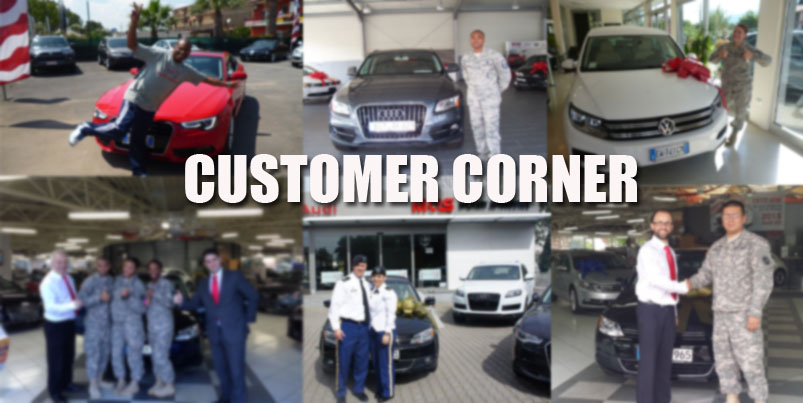 Customer satisfaction is #1 at Military AutoSource!
We're the overseas U.S. Military car program for Audi, Chrysler, Dodge, Ford, Harley-Davidson, Honda, Infinti, Jeep, Lincoln, Mercedes-Benz, Nissan, Ram, Toyota, and Volkswagen.

See photos and read reviews from our Military AutoSource customers!
"MAS was very professional and pleasant to deal with. Natasa and Graeme were amazing, and I wouldn't want to buy a car from anywhere else". – Steven S.
"Rhys is terrific! He was referred to me by a colleague because she had a terrific experience with him. She told me he would not use pressure tactics and she was right. Rhys knows his cars and was extremely informative and persuasive without being pushy. He has been wonderful to work with and I would ask for him again when I need to buy another car!" – Ava H.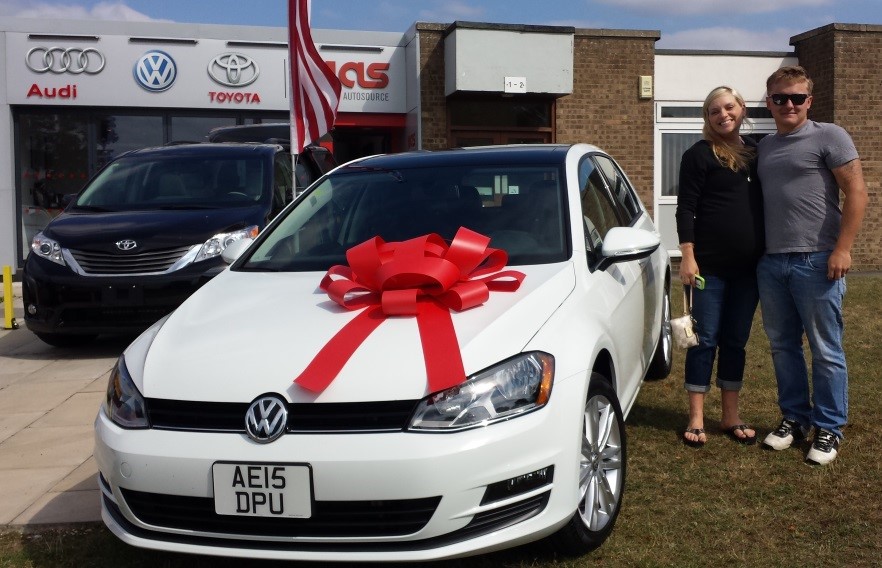 "Mr. Watson was absolutely amazing! Every time I stopped in, he was helpful and answered all my questions. He never pressured me to buy a car, I will recommend him to all my friends. I wish I could buy all future cars from him in the future! When I picked up my car, it had a red bow, a thank you car and a bottle of wine! What an amazing sales rep! He deserves a raise!" – Kristina Z.
"Excellent customer service. Looking forward to getting my next car from the same sales representative." – Adetunji A.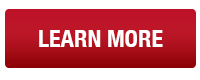 Want to share your experience with Military AutoSource? Leave your testimonial below, or on our Facebook page!