Military AutoSource partnered with AFN, The Exchange, and Edelweiss Lodge and Resort to host the Get the Edge Ford sweepstakes. The final event was held on October 3rd at Ramstein Airbase where COL. Daniel J. Duffy won the grand prize of $25,000 to use toward the purchase of a new Ford vehicle and a 5 day stay at Edelweiss Lodge and Resort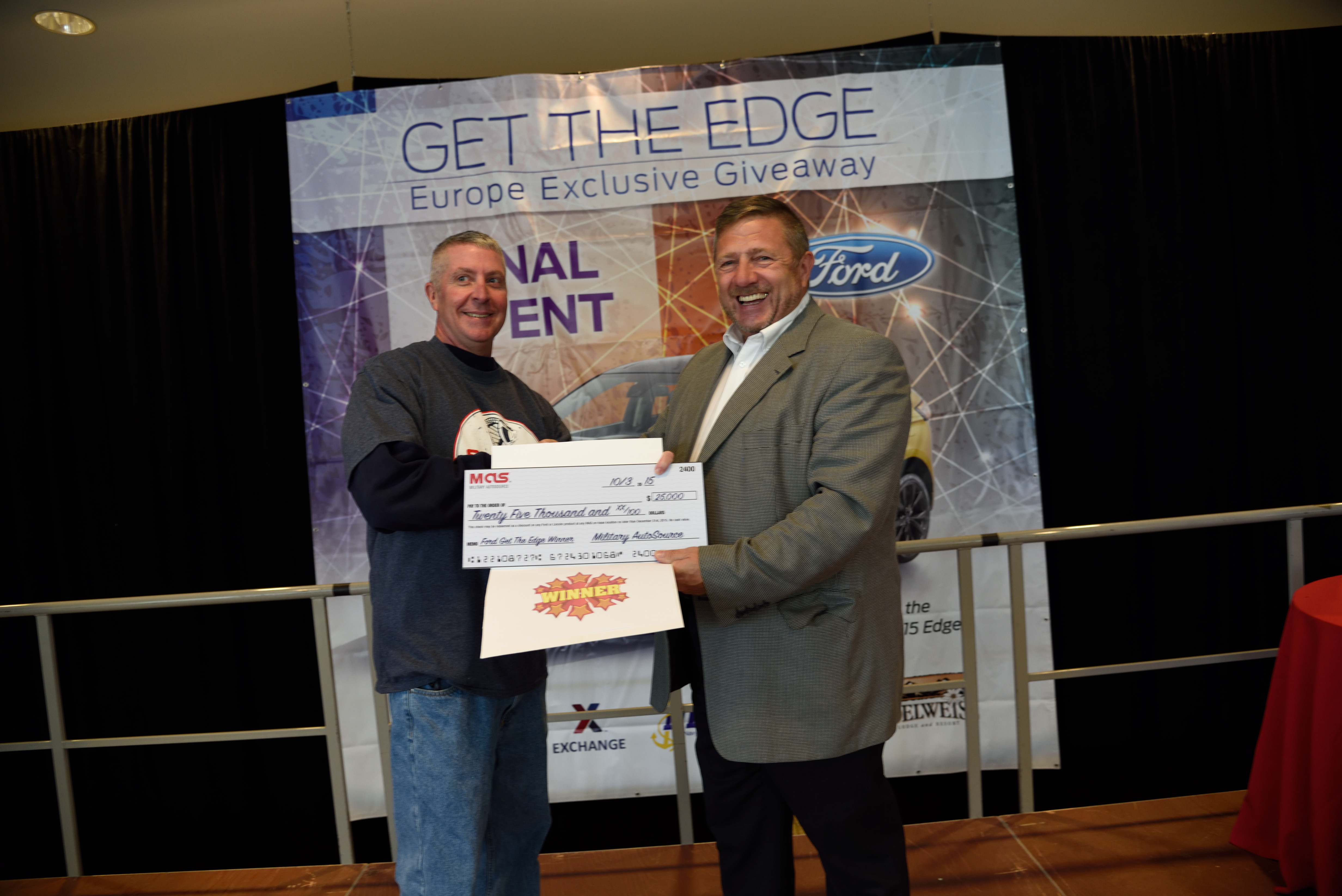 The Get the Edge Ford sweepstakes ran from July – October, and thousands of active U.S. Military members stationed and deployed overseas entered for their chance to win the grand prize. Four finalists were selected to attend the event for their shot at the prize, and a fifth lucky finalist was selected from the crowd at the final event.
Each of the five finalists received a Ford duffel bag that could possibly contain the grand prize check. The finalists all had the choice to keep their bag, or "steal" a bag from another finalist. In the end, COL. Daniel J. Duffy received one of the finalist bags which contained the $25,000 and resort stay. All of the finalists received a Ford prize pack.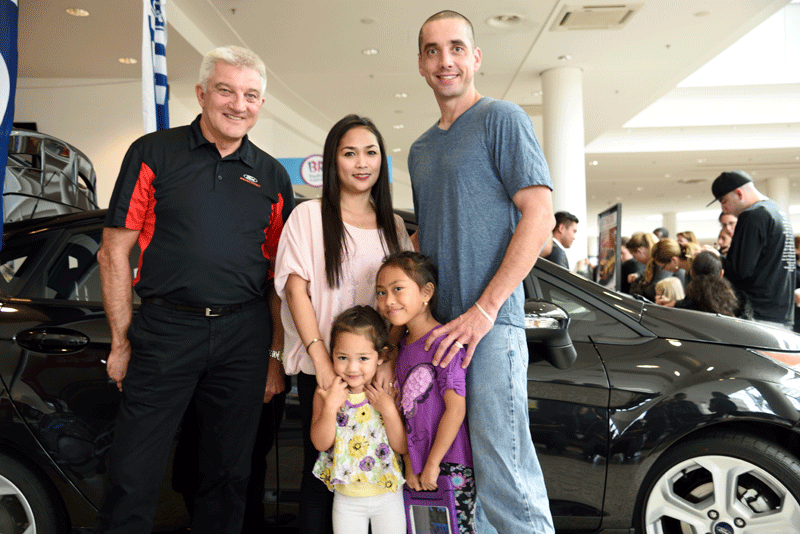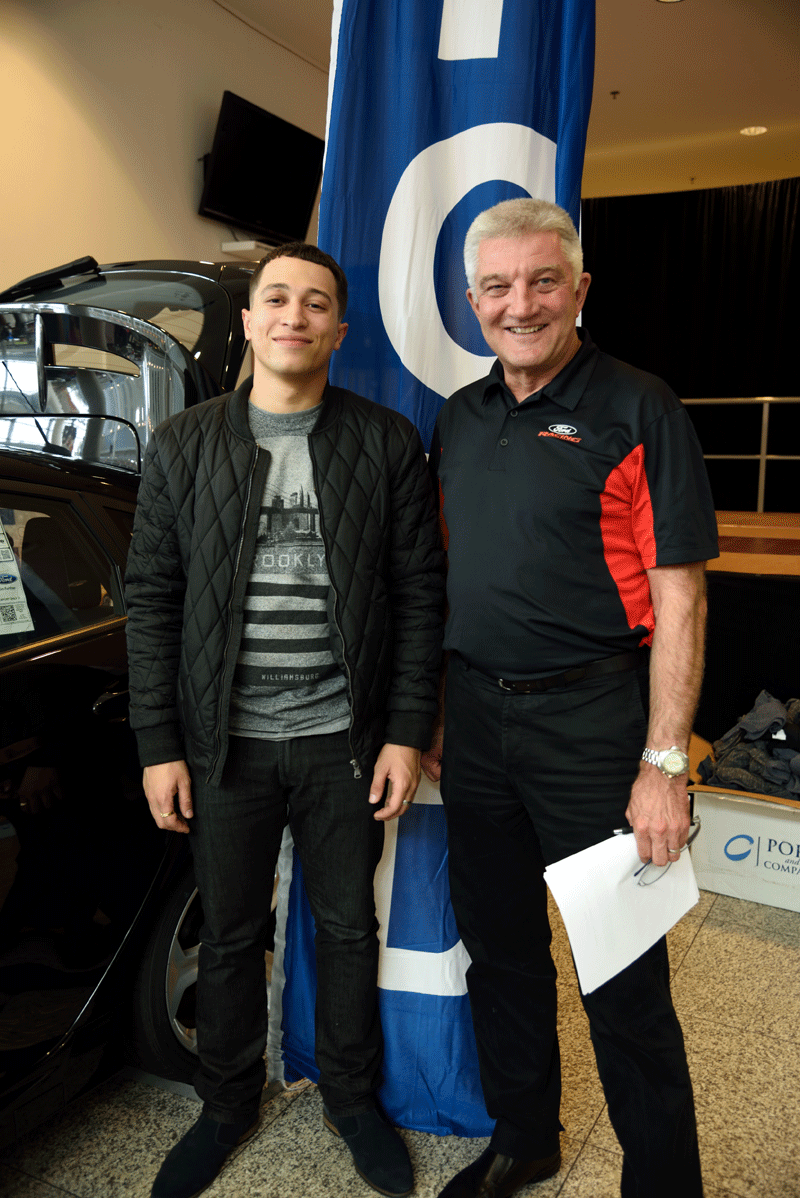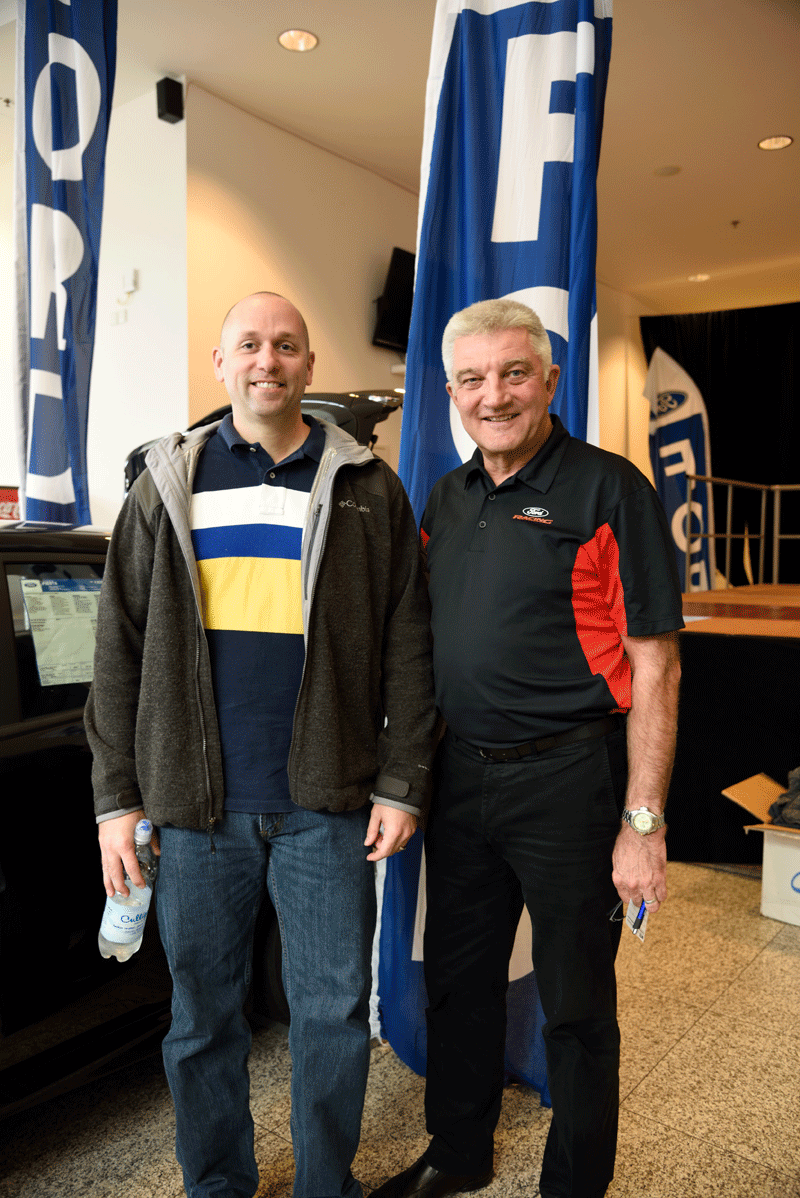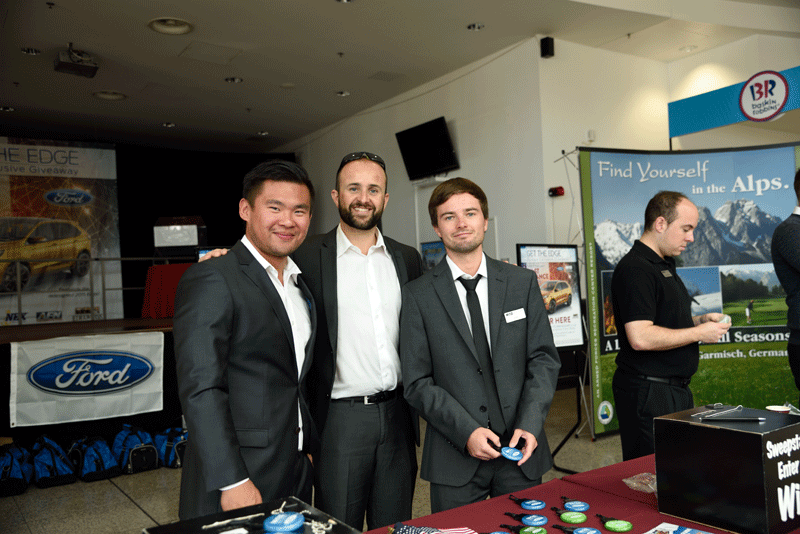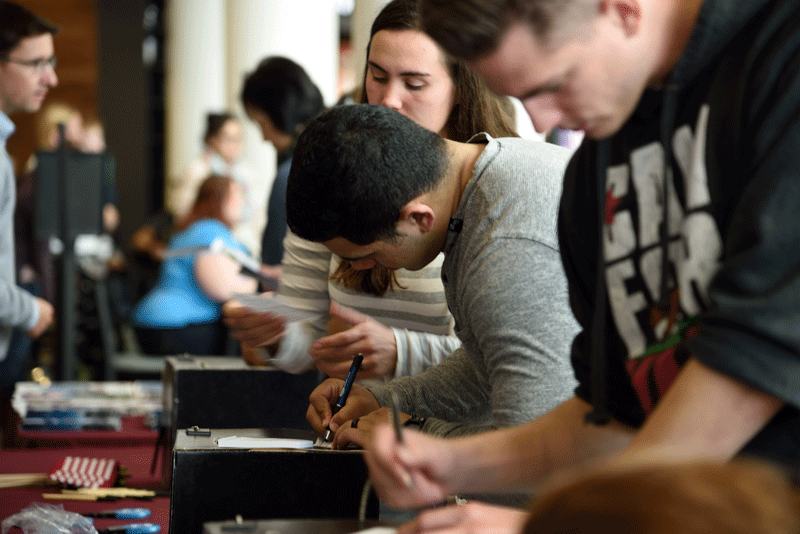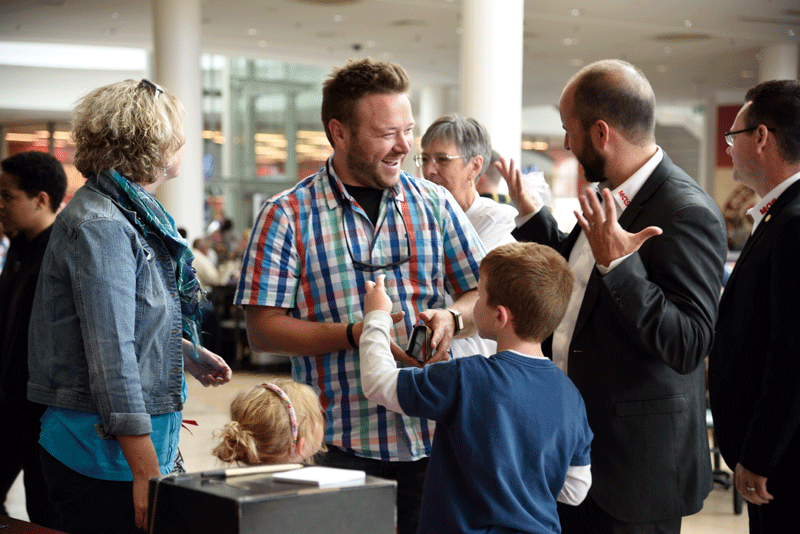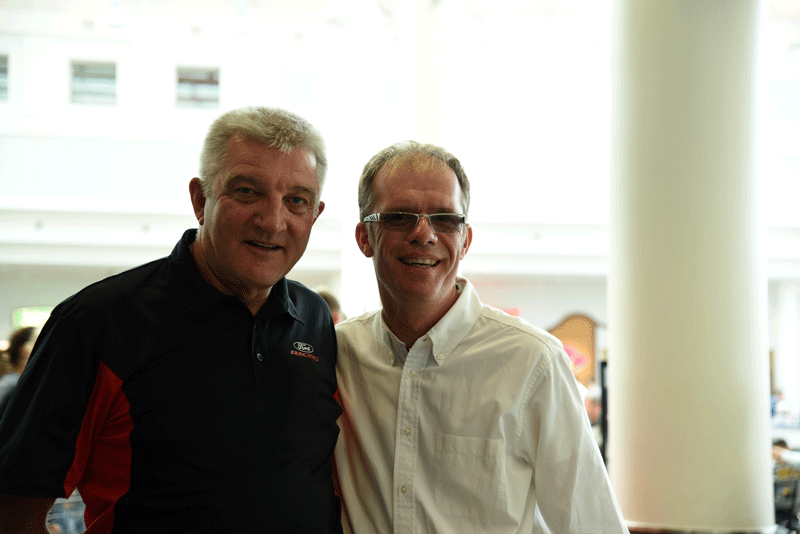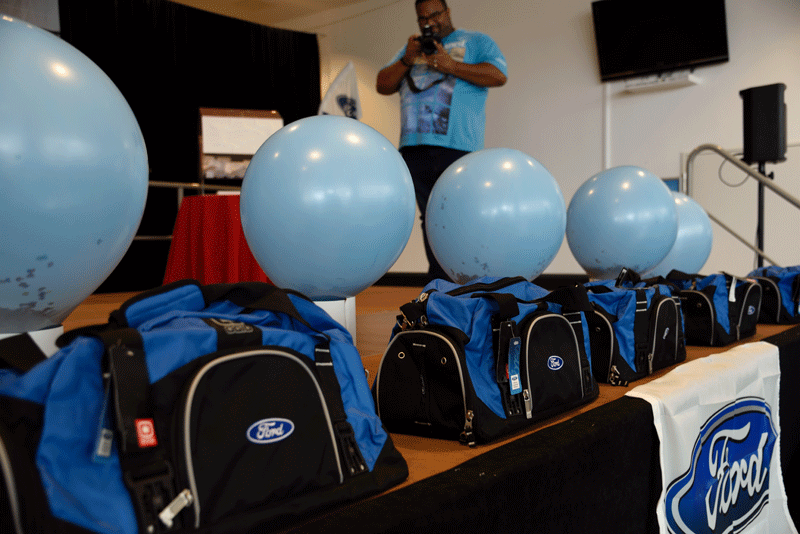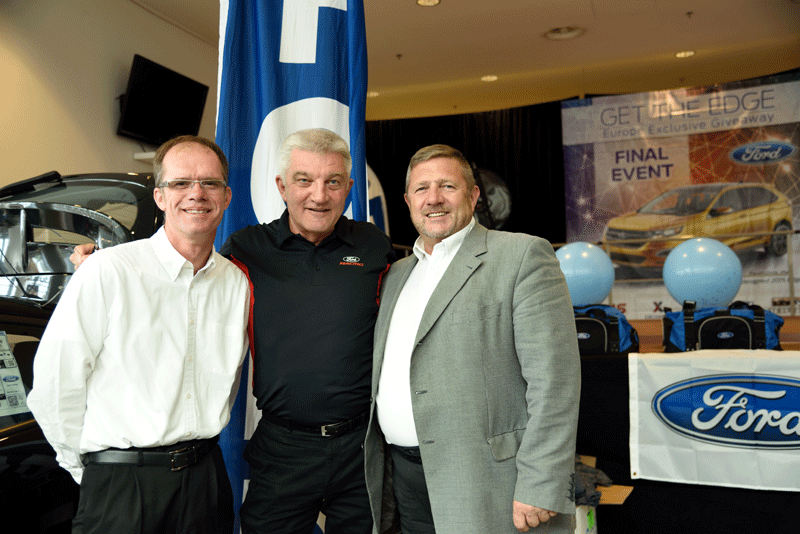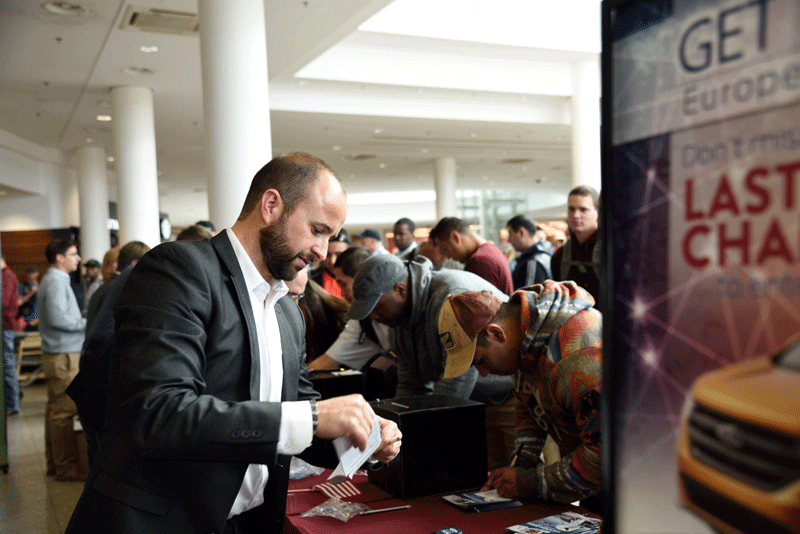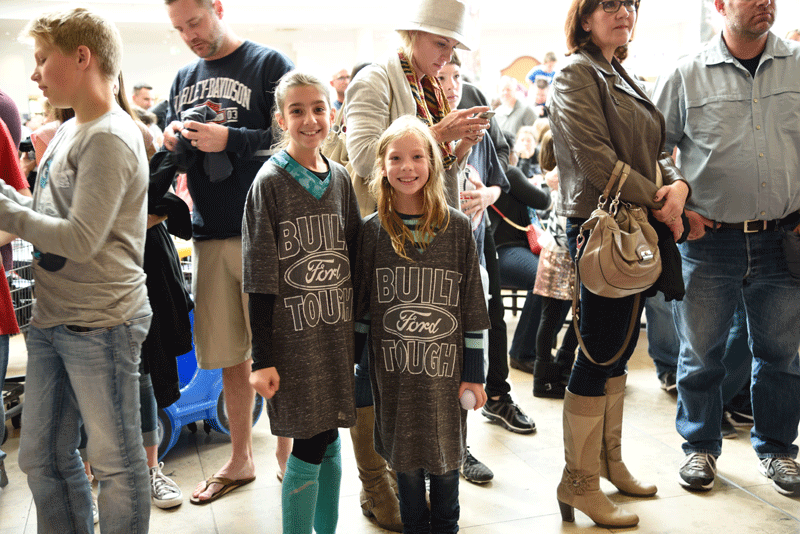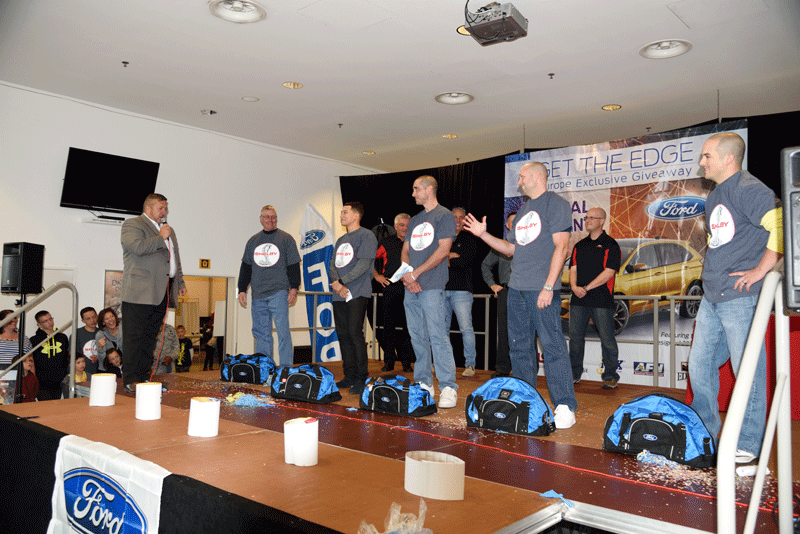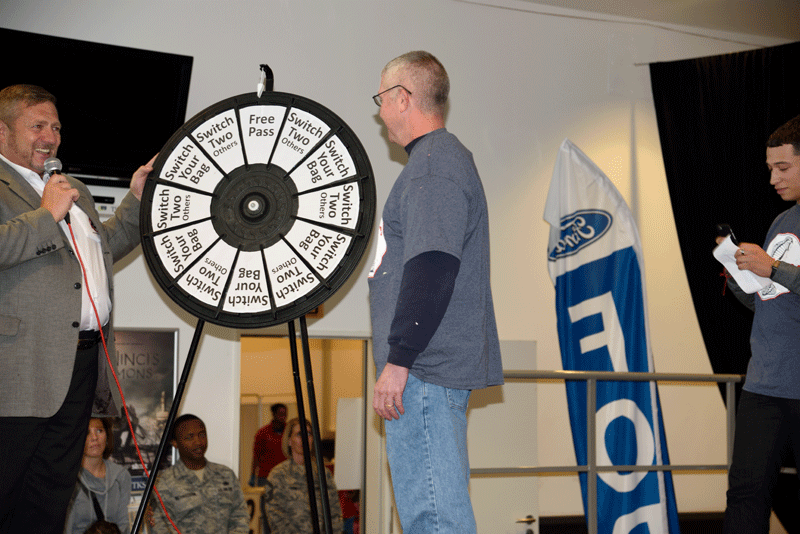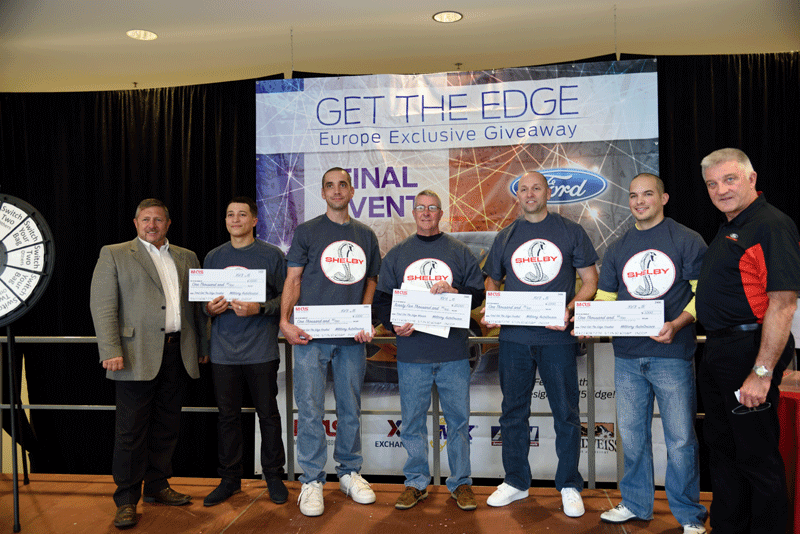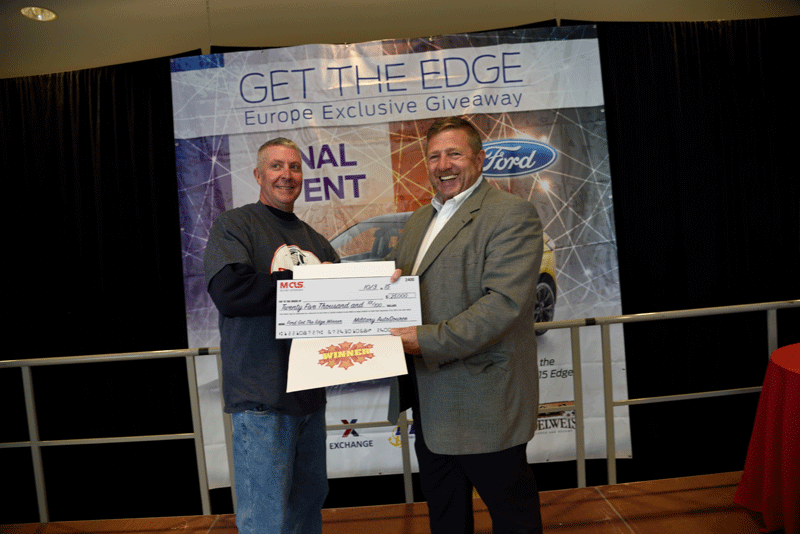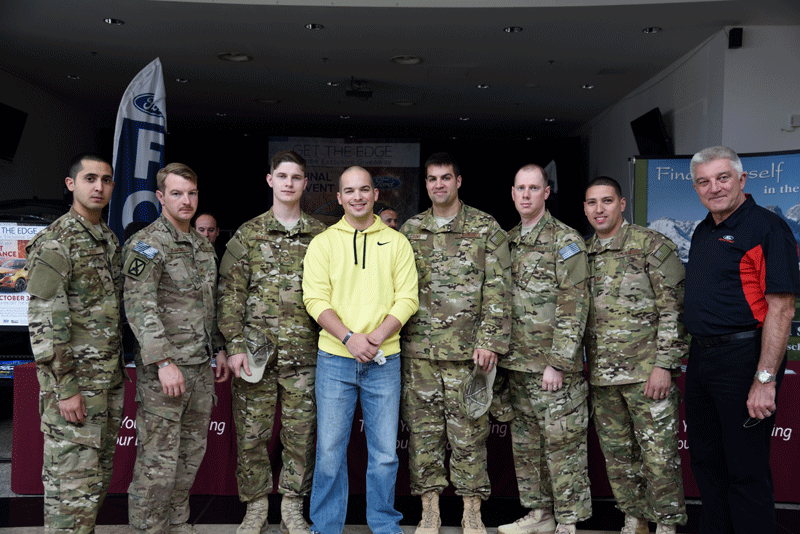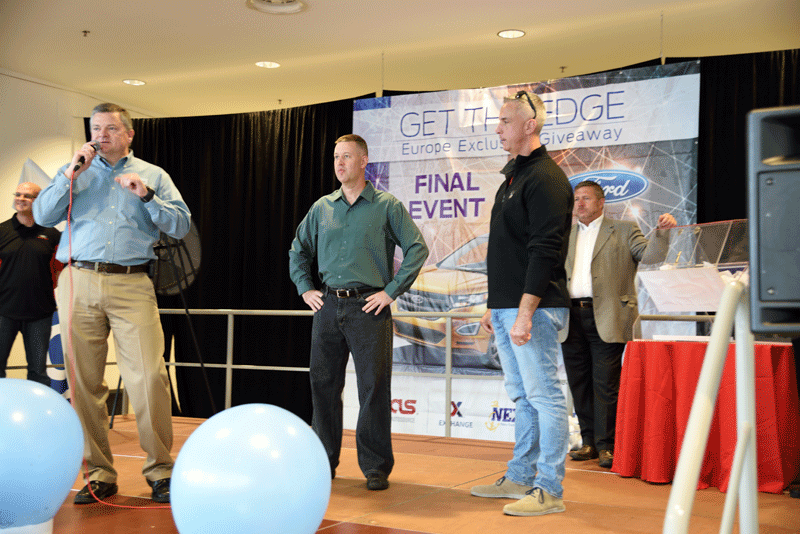 Military AutoSource thanks their partners AFN, The Exchange and Edelweiss Lodge and Restort, as well as the Ramstein Base Command and Exchange command for attending the events!