Mercedes-Benz Stadium is being built in Atlanta, Georgia where it will serve as the home to the NFL's Atlanta Falcons and the MLS's Atlanta United, as well as other guest events. The stadium will feature new, forward-thinking design elements, and will feature the highest levels of environmental sustainability.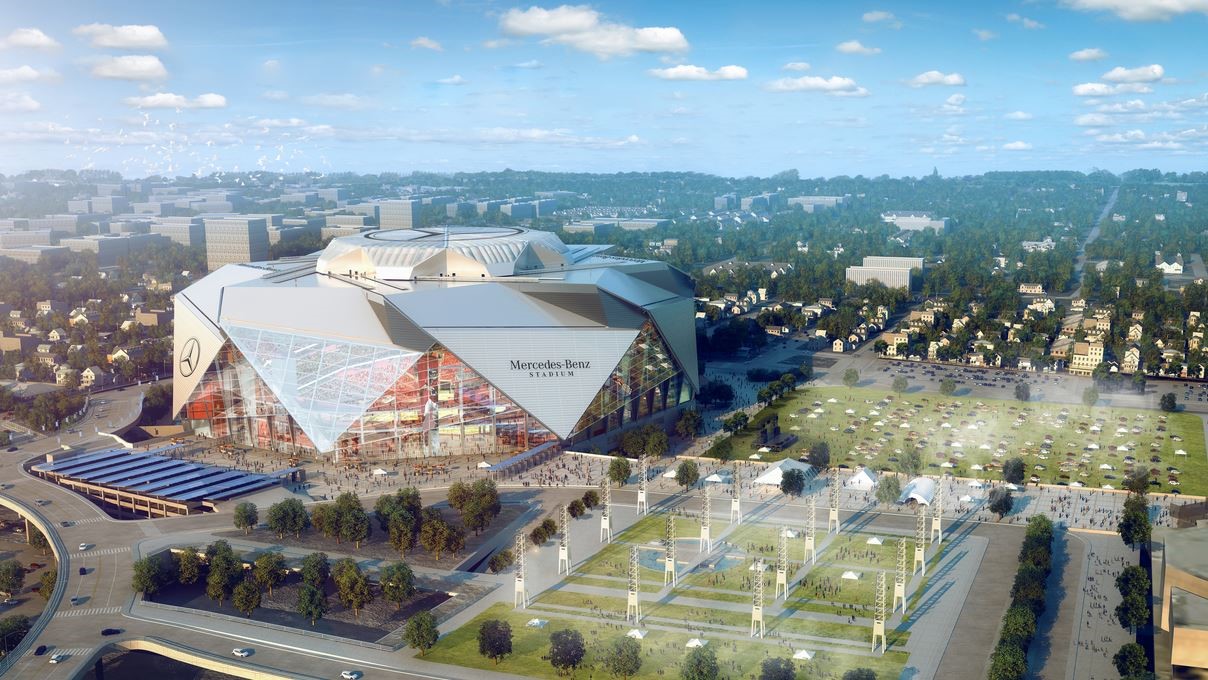 Inspired by the Falcon's team logo, architects on the project created a "wing-like exterior" on the stadium that is made up mostly of glass and retractable panels. This design feature will allow natural sunlight to shine throughout the stadium, giving the space an outdoor feel.
Flexibility is the name of the game when it comes to Mercedes-Benz Stadium. The stadium will boast a seating capacity that can be expanded up to 75,000 to accommodate a future Super Bowl, or 83,000 to host events like the NCAA Final Four. An innovative mechanized curtaining system will allow for reduced capacity, giving an appropriate event atmospheres for events of all sizes.
Other features of the Mercedes-Benz Stadium include a retractable roof structure, exterior fan plaza, and a 360-Degree HD Video Halo Board. The Halo Board will be a first of it's kind, and at nearly five-stories tall and eleven hundred linear feet in diameter, it will be the largest in the world.