Military AutoSource and Dodge bring you Mission Muscle – a promotion that keeps MUSCLE FITNESS and MUSCLE CARS top of mind by offering fitness tips, prizes, and military savings! Enter to win the Military Muscle Fitness Package at militaryautosource.com/muscle
---
What goes into "strengthening an already strong foundation"? Hardware, Drive Modes, Brake Packages, and Horsepower.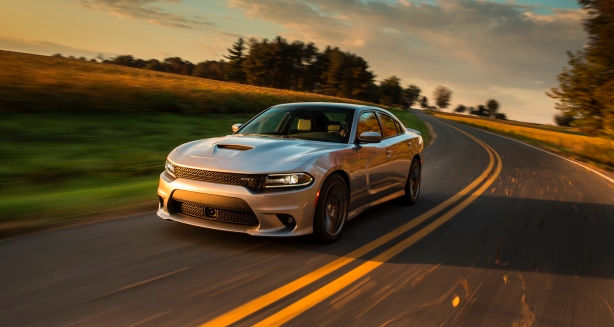 Building Blocks: The Evolution of the 2015 Dodge Charger SRT® 392 Suspension
December 17, 2014
Refining and strengthening an already solid foundation was the plan for Dodge/SRT engineers when they developed the suspension of the 2015 Dodge Charger SRT® 392. Incorporating new technology to complement the handling characteristics, chassis balance and driving feel of the outgoing Charger was the objective.
The suspension development process also took into account the fact that the Charger SRT 392 is a four-door sedan, which categorically differentiates it from its Dodge Challenger SRT 392 counterpart.
"We wanted the Charger 392 to be a little more civilized and a refined than the Challenger 392, because the four doors make it a more utilitarian vehicle," said Marty Jagoda, Manager, Vehicle Integration Responsible, Dodge Charger SRT/Chrysler 300 SRT. "When we tuning process began on the Charger 392, we started with the outgoing 2014 Charger SRT, and we were pretty darn happy with the suspension on that car."
KEEP READING
Source: http://www.drivesrt.com/