Military AutoSource and Dodge bring you Mission Muscle – a promotion that keeps MUSCLE FITNESS and MUSCLE CARS top of mind by offering fitness tips, prizes, and military savings!Enter to win a $200 GNC Gift Card, Fitbit and more at militaryautosource.com/muscle 
Mission Muscle welcomes Personal Trainer and U.S. Navy Veteran, Linton McClain to the MAS blog to share fitness and health tips for active duty U.S. Military Stationed Overseas.
---
Fit for Duty.

By Linton McClain, Personal Trainer, Superior Body Sculpting
Demands of the Military
Upon joining the military, you are tested in numerous ways; physically, mentally, and emotionally. These tests will continue throughout your entire career and challenge your mental fortitude. In every stage of your career you may find that your experience is very challenging and demanding; at times overwhelming. If you're feeling this way you are on the right track. Change is extremely difficult. With that being said, the "old you" doesn't want any part of changing. Believe it or not, your physical fitness is the game changer in every stage of your military career. The "Fit for Duty" definition changes at every stage of your career. At the end of the day, being fit for duty is a requirement in all areas and stages of your life; personal, work, and home. Improve every area of your life by being fit for duty.
"Believe it or not, your physical fitness is the game changer in every stage of your military career."
Your Job Requirements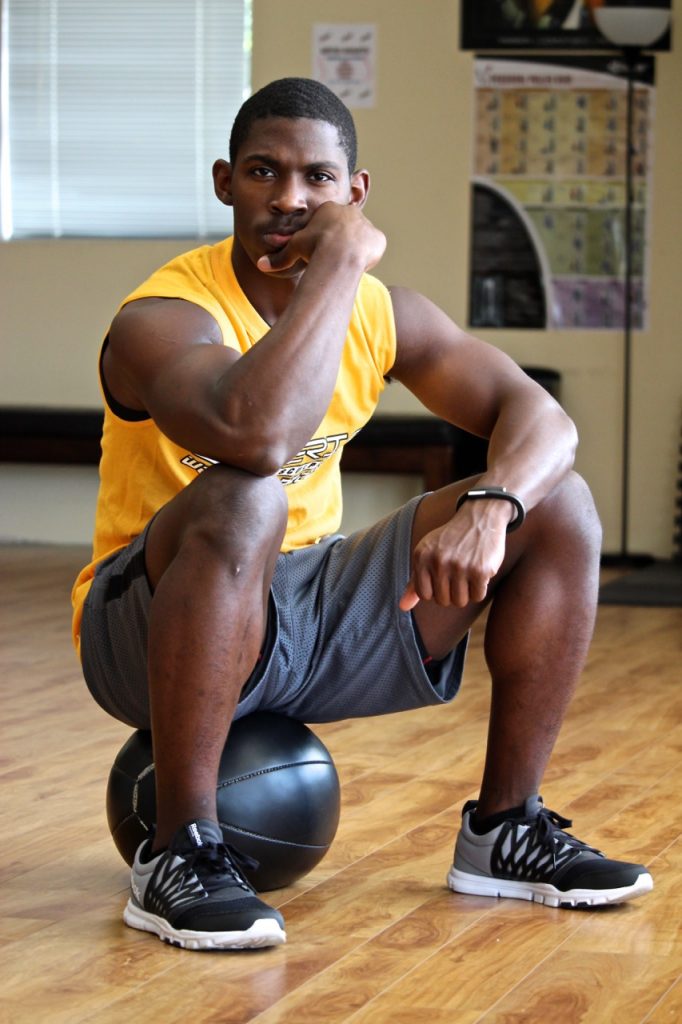 All military jobs have requirements. Those requirements require certain levels of mental and physical fitness. Additionally, all military members are required to meet physical fitness standards (Physical Fitness Test). Physical and Mental Fitness are necessary when striving to meet readiness standards. Readiness measures the ability of a military unit to accomplish its assigned mission. You jeopardize your unit's state of readiness when you don't meet readiness standards. Your brothers and sisters in arms are depending on you to maintain high standards of readiness. You have experienced what happens when your unit has low standards of readiness. Put simply, it's miserable and disappointing. Make your contribution to your unit by meeting your physical fitness standards and being mentally fit. Meet your physical fitness standards and use your energy to patch up areas of inconsistency. Be mentally fit by knowing your full duties, responsibilities, and the mission of your unit. You will be glad you did; so will your unit.
Fitness and Family
How does fitness affect family? Fitness affects your family in every way. Not only are you protecting and serving your country, you are protecting and serving your family. Military families know all too well the struggle of balancing the demands of work life and family. Time and interaction with family change significantly when a military member is deployed versus being at the home base. With that being said, being attentive and energetic while spending quality time with family is critical. Work can be extremely stressful and exhausting. With that being said, you can avoid this exhaustion by keeping your mind and body conditioned. Your body doesn't respond well to physical demands when it is deconditioned. Being deconditioned affects you mentally and physically at work and at home. Be the best husband, wife, mother, and father by having energy for family after work. When was the last time you have had a memorable moment with your family? Are you fit for your duties at home? Fitness makes the difference. Don't be so exhausted that you can't enjoy the very thing you are fighting for.
The Big Picture
Your life is complex as a member of the Armed Forces. There is a never-ending struggle when balancing work, family, and your personal life. These struggles will challenge you physically and mentally. Knowing that, you have to be mentally and physically fit to fulfill your duties at work and at home. We all knew there would be challenges when we raised our right hand to swear in. We face ongoing battles abroad and at home as military members. You can have the strength to face these battles by being fit for duty.
Visit sbsculptme.com for simple exercises that will keep you fit for duty.