Each November, the President signs a proclamation declaring it Military Family Month.
Since being established in 1996 by the Armed Services YMCA, each November the President signs a proclamation recognizing it as Military Family Month. As a nation, it is important that we recognize and honor the sacrifices of our military families, as well as their enlisted loved ones. Throughout the month, military families worldwide are honored through events and ceremonies.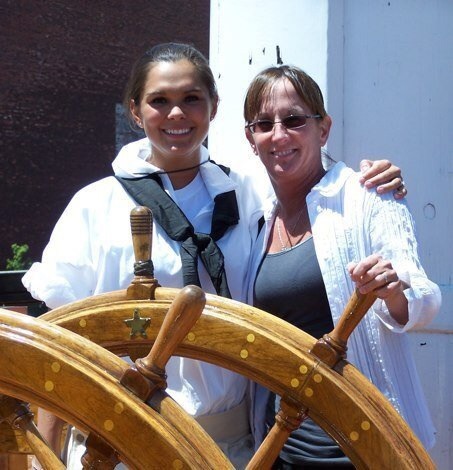 "Since our country's founding, brave members of our military have stood strong as one American team, ready to defend our homeland and safeguard the values for which we stand.  They represent the best our Nation has to offer, and serving alongside them are proud and loving family members — heroes on the home front.  Each day, they make sacrifices for their loved ones and their country.  They have answered their call of duty, and as a Nation, we must answer ours and serve them as well as they have served us.  During Military Family Month, we pay tribute to and thank our military families for their service to our country, and we recognize the extraordinary ways in which they give of themselves for us all." – President Barack Obama
Last summer, we asked military loved ones to submit pictures and a story of a memorable road trip they took with the military veteran or active duty service member in their life. What we received was an overwhelming amount of military family members submitting wonderful memories of time spent with their loved ones. Spouses, parents, children, and grandchildren all alike shared photos and stories, giving us a glimpse into how much these veterans and military members mean to them.
It is important to remember the loved ones behind the tributes, the ones who hold down the fort at home, not just this month, but all year long. Today we thank all our military family members, friends, and loved ones for their sacrifice for our country.
Below are some of the touching military tributes we received last year, featuring the loved ones that took their time to honor their military hero. Today, we honor you!