Interested in purchasing the 2016 Nissan Rogue? There is no better time to purchase then while you're overseas! Military AutoSource offers a U.S. Military Discount to active military while they're stationed overseas.
Order overseas and take delivery of your vehicle stateside when you return home!
Military AutoSource is the official overseas military car-buying program for U.S. specification Nissan vehicles. We offer exclusive military discounts and benefits on Nissan vehicles to active members of the U.S. military, civilian component and the diplomatic community stationed overseas. We will help you to find the right Nissan to fit your needs! .
Explore the Nissan Rogue and learn about your U.S. Military Discount on the Nissan Rogue
Order your 2016 Nissan Rogue for stateside delivery with exclusive military discounts, including the Nissan Early Order Discount. Order your Nissan 120 days or more before delivery and save an extra $1,200-$1,500.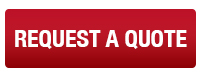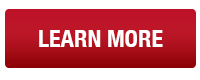 For over 50 years, we have provided our customers with a program that offers direct access to the widest range of factory military programs available to active duty military, civilian, DOD employees, and members of the diplomatic community stationed outside the United States. Our program offers access to
benefits
not available anywhere else.