Navy Veteran and Personal Trainer Linton McClain joined the Military AutoSource team in 2015 as a guest blogger for our Mission Muscle fitness promotion. We're excited to announce that he will continue to write monthly health and fitness articles for Military AutoSource in 2016!
Linton brings a unique perspective to the Military AutoSource blog, where he combines his knowledge of fitness with his experiences in the United States Navy to write health and fitness articles to help active U.S. Military personnel to stay in shape. 
As the Military AutoSource health and fitness blogger, Linton will cover a wide array of topics that affect the U.S. Military. Topics include heart health, men's and women's health and starting new routines. Keep an eye out for Linton's January article on health and fitness resolutions!
Scroll below to meet Linton and learn more about his background in fitness and the military.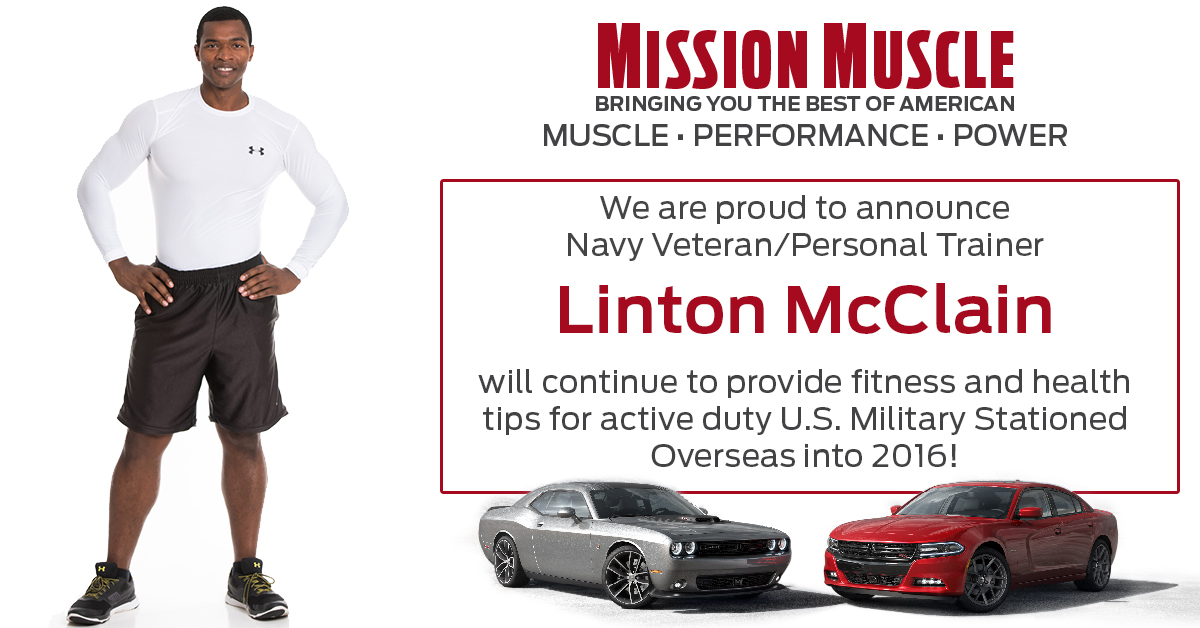 Linton McClain, Bio
There are many reasons one would choose to join the military. Some people join to have a fresh start and see the world. Some people join for college and a worthy cause. We all join to serve our country. Linton McClain joined the US Navy at age 17 and served aboard the USS John F. Kennedy as an Interior Communications Electrician. His tours were in Iraq and Afghanistan. After completing 5 years of Sea Duty he found a home in Jacksonville, Florida where he began his passion and career as a personal trainer.
Linton is currently the owner of Superior Body Sculpting. Over the last 10 years he has adjusted to the civilian world by becoming a NESTA Certified Personal Trainer, Distinguished Toastmaster, and ASPLC Certified Life Coach. Additionally, he is a fitness and fashion model, the author of Exercising with Purpose, and a world traveler. His mission is to teach people how fitness can help them go further in life and change the world. With Military AutoSource, Linton hopes to reach military members at home and abroad to share his wisdom of health, fitness, and life.
Read Linton's 2015 Fitness Articles
Fit for Duty – Keeping up with the demands of the military.
Anytime. Anywhere – Establishing a fitness routine that can be completed wherever you are stationed or deployed.
PFT Simplified – A simple way to pass your Physical Fitness Test.