The University of Minnesota defeated Central Michigan University at the Quick Lane Bowl on December 28th, but the big news of the event was the debut of the 2016 ROUSH Warrior Mustang. The 2016 Mustang, a military-exclusive vehicle, was displayed at the event, which took place at Ford Field in Detroit, MI. The Quick Lane Bowl, which held a Veteran focus, was sponsored in part by the Disabled American Veterans (DAV) – making it the perfect occasion to unveil the 2016 ROUSH Warrior Mustang.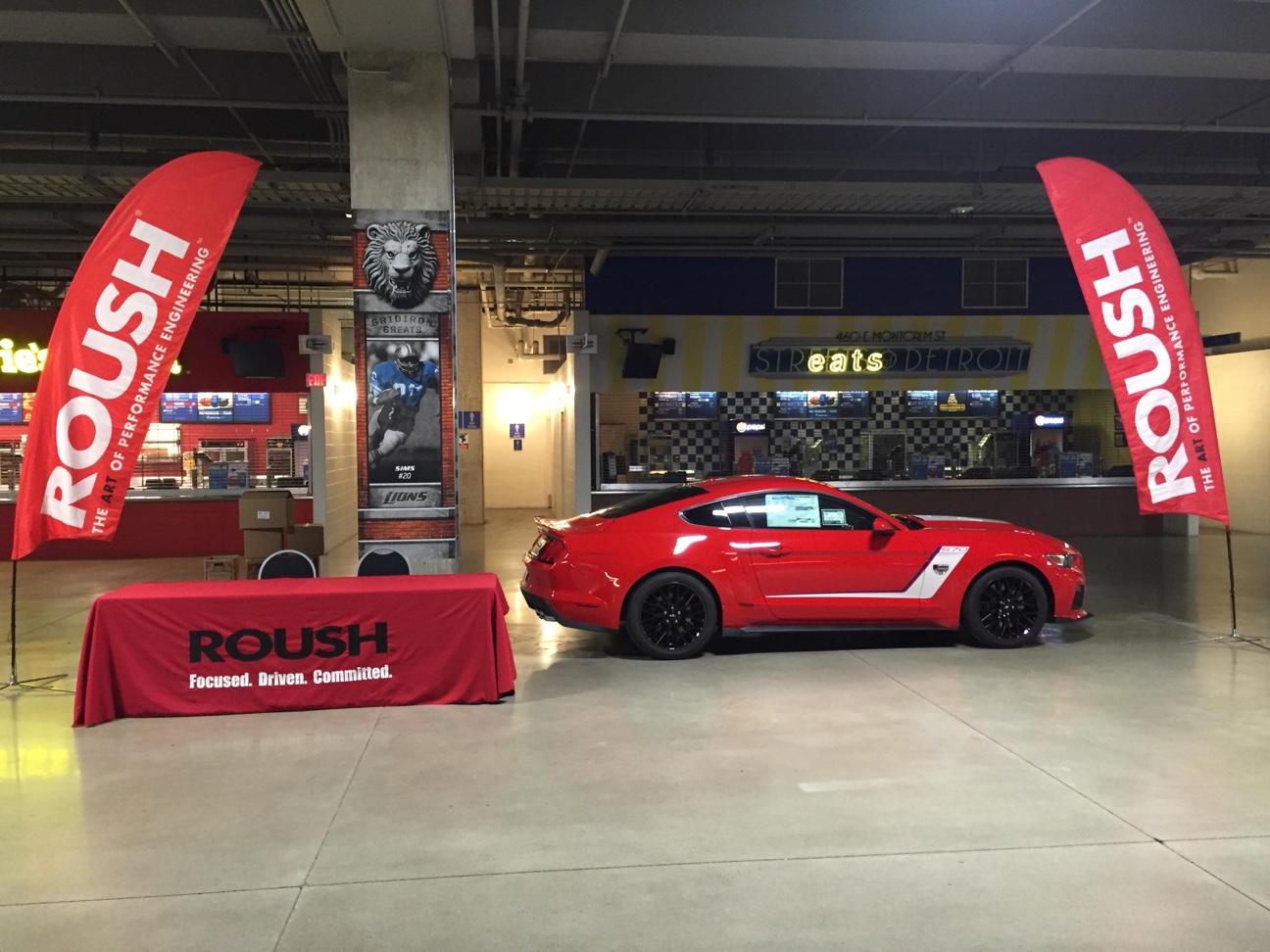 The Mustang was seen by many during its inaugural appearance. The blustery winter storm that blew into Detroit was not enough to keep the fans away, and around 35,000 attendees showed up for the game. Curious spectators gave the Mustang a warm welcome, with many praising it as a great privilege for the military.
The 2016 ROUSH Warrior Mustang, which is currently in production, will be available in three colors: Race Red, Deep Impact Blue, and Shadow Black. The Mustang boasts 670 horsepower, a Supercharger System, and custom badging making the 2016 ROUSH Warrior a one-of-a-kind, limited-edition Mustang. This is the second Warrior Mustang that Military AutoSource has partnered with ROUSH to produce.
This special edition Mustang is only available through Military AutoSource, who has been serving the military community for over 50 years as the on-base, overseas military Ford distributor. The 2016 ROUSH Warrior Mustang is currently available for order. To order this unique vehicle, you must be U.S. Military Personnel stationed or deployed overseas. To learn more about pricing and availability of the 2016 ROUSH Warrior Mustang visit your nearest Military AutoSource on base location.