At Military AutoSource, our Independent Sales Representatives (ISRs) help you find the right vehicle, hassle-free, to fit your needs while providing you with the superior values and services the Military community deserves. For over 50 years, the ISRs at Military AutoSource have been helping military members, and 97% of military families give MAS top grades. 
Thinking of buying a vehicle from Military AutoSource? Meet your Sales Representatives! 
This week's ISR Spotlight features Jorge Molina, Military AutoSource Kunsan AFB-Korea.
Name: Jorge Molina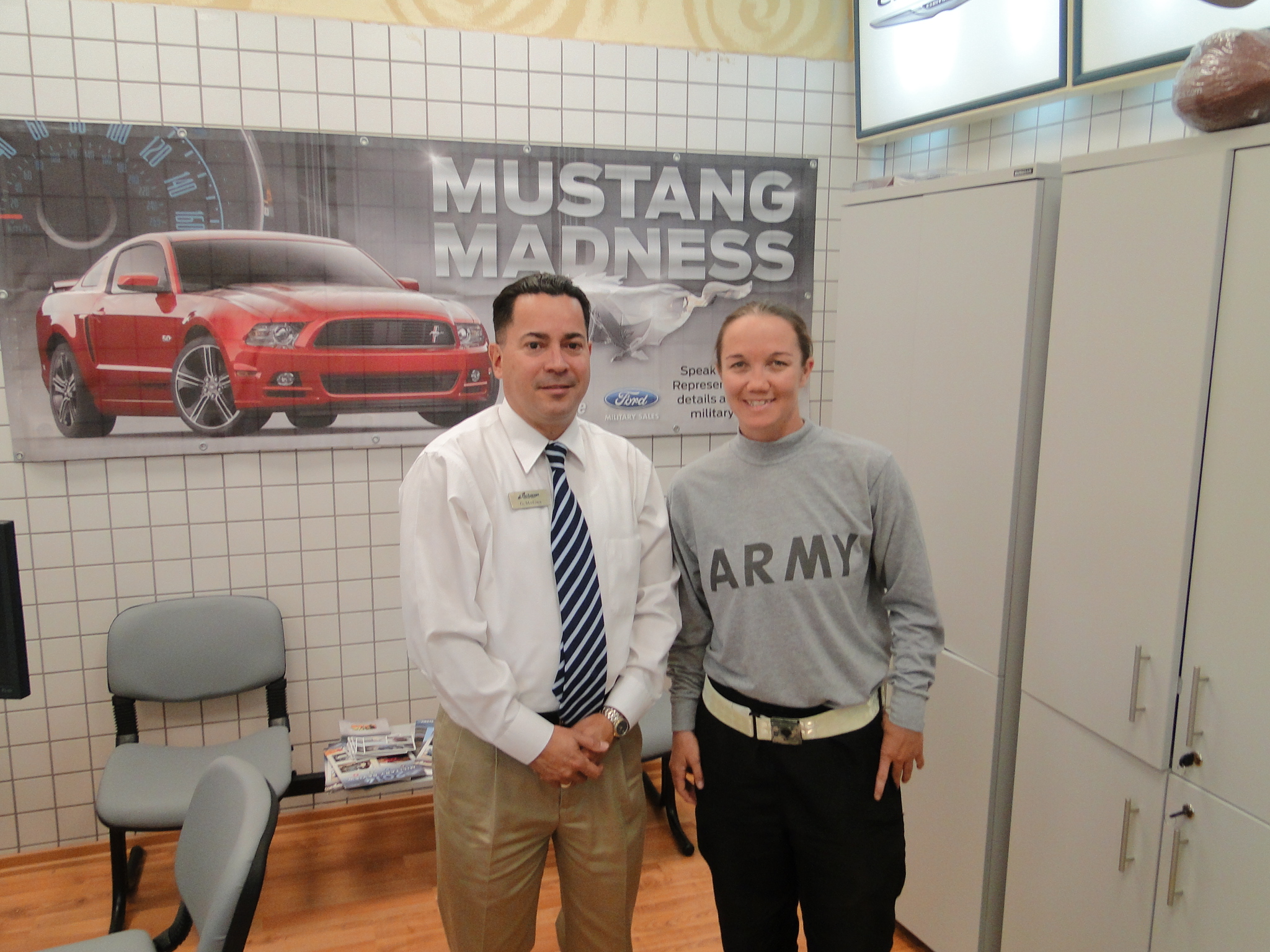 Military AutoSource Location: Military AutoSource Kunsan AFB – Korea.
What brands do you sell? Ford, Lincoln, Chrysler, Dodge, Jeep, Ram, and Harley-Davidson.
How many years have you been with MAS?  With MAS since 1997. I was a sales manager in the Atlantic region. Oversaw training of new agents and the creating and opening of new locations thorough the region. I was able to open a new office in Honduras from the ground up with the support of the Army and AAFES.
Have you worked at any other MAS locations? 
The office in Cuba that had been closed for years, I reopened it and got it running.I covered and service DOD personnel stationed in St Thomas and St Croix.I was stationed at the Roosevelt Roads office in Ceiba, where I managed 2 IRS and 2 second force agents. In 2007 I was sent to re-open the Turkish office in Incirlik.In August 2015 MAS transferred me to Kunsan to re-open the office.
What do you like the most about working at MAS? I truly believe in the MAS program and all the benefits that it provides to our customers.
What is your favorite part about your job and working with the military? I feel that I am part of the troop support effort. I am proud to be a military contractor providing services to our troops. We are contributing and helping our country.
Contact Jorge Molina
Jm40124@militarycars.com
Military AutoSource Kunsan AFB Korea