Military AutoSource and Dodge bring you Mission Muscle – keeping MUSCLE FITNESS and MUSCLE CARS top of mind by offering fitness tips and military savings! Click here to learn if you're eligible to receive exclusive overseas military discounts on top Dodge muscle cars, including the Charger and Challenger.
---
Around the world, February has been assigned the month of love; but, it is also known to be the month for heart health. While you can delay your mission for love, it would not be wise to delay your mission for a healthy heart; especially as a military member. You have heard it time and time again that heart health should be a top priority for everyone. Is it on your priority list?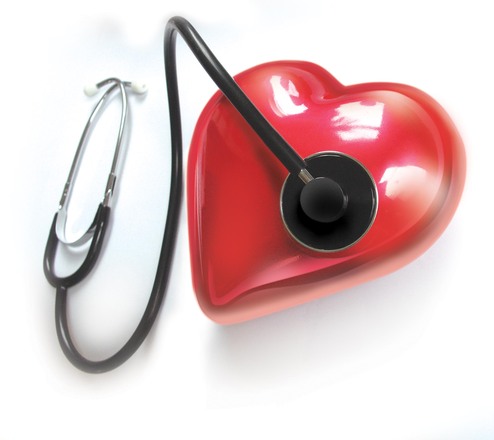 Benefits of Heart Health
There are numerous benefits to maintaining a healthy heart. Put simply, you will improve your overall health while increasing performance. Sleeping better, feeling more alert and energized, and maintaining lower levels of stress are proven benefits of heart health. When we look at the big picture, making the choice to be more health conscious means living a better quality of life.
As a military member, performance will always be a top priority. Each day you will be asked to meet and exceed your requirements. Heart health contributes to all the areas of your performance; fitness, focus, and efficiency. Ultimately, your personal performance contributes to mission performance. Improved health and performance will benefit anyone and ultimately puts the odds in your favor as an active duty military member.
How can you decrease your 1.5 mile run time? Linton answers questions from military members!
Military Risk Factors
As you know, military members are exposed to some of the most challenging and dangerous environments; mentally and physically. Mental stress is a definite risk factor to your heart. You may have already experienced the effect of extreme mental stress from sleep deprivation, demands to perform, and maintaining the "high alert" status in most cases. Your heart needs to maintain a steady rhythm to pump blood efficiently. Numerous medical studies have proven that high stress interrupts the rhythm of your heart negatively.
Another risk factor is physical conditioning. Your heart must be able to handle high levels of stress when necessary; especially in combat situations. Deconditioning will be very consequential in any combat situation. Ultimately, the heart will reach its limit on multiple occasions; a dangerous situation for anyone. Be proactive in decreasing your risks as a military member. Become more educated on the risk factors related to heart health.
Workable Solutions
Maintaining a healthy heart is a necessity in every stage of your life. There are many easy and accessible solutions available to you. In every case, it all starts with education. Establish an understanding of heart health. Put forth the effort in knowing effective ways to maintain your heart health and put yourself in the drivers seat on the journey to a long and healthy life. Military members must be more proactive as they are more exposed to a large number of risk factors. Start a regular exercise program to strengthen your heart and lose any unnecessary weight. Eat more nutritious foods to provide your body with proper nutrients while protecting your heart against foods that clog your arteries. Prevention is the key. Fortunately, you can prevent most heart complications with education and action. Your heart is the most important muscle in your body. You are a part of Mission Muscle now and your individual mission for  the  month of February is to establish a plan to maintain the health of your heart. Complete the mission.
Mission Muscle
Military AutoSource is here to offer fitness advice for your fitness needs. Join Mission Muscle to reach your goals and become the best version of yourself. Visit sbsculptme.com for more tips and tricks on exercise and fitness. Email us at sbsculptme@gmail.com if you have any questions about maintaining your health and fitness as a military member.