Military AutoSource is holding a purchase drawing for the limited-edition 2016 ROUSH Warrior Mustang signed by Jack Roush and Jack Roush Jr.
U.S. Military personnel serving overseas can enter for the chance to purchase the signed 2016 ROUSH Warrior!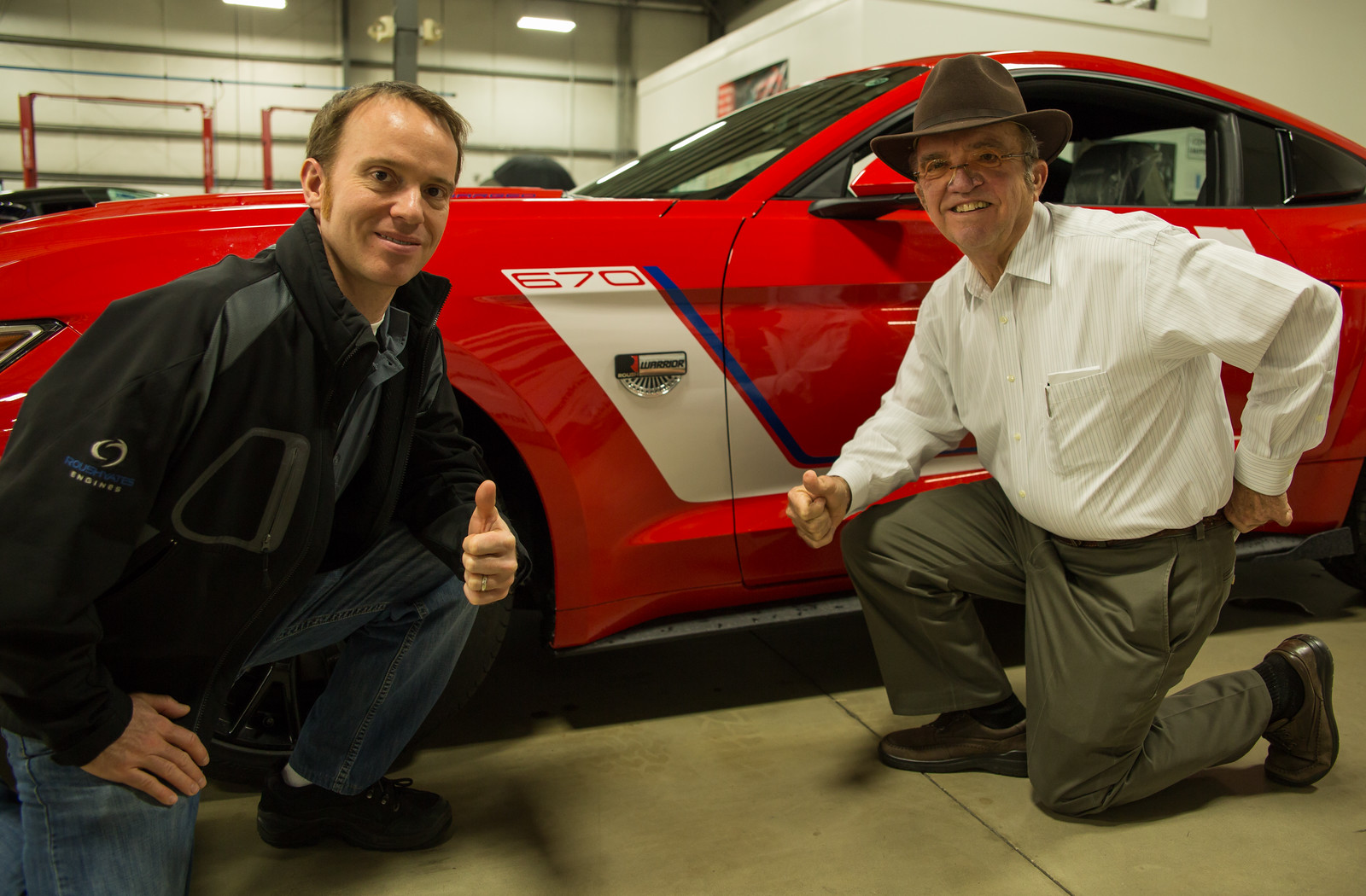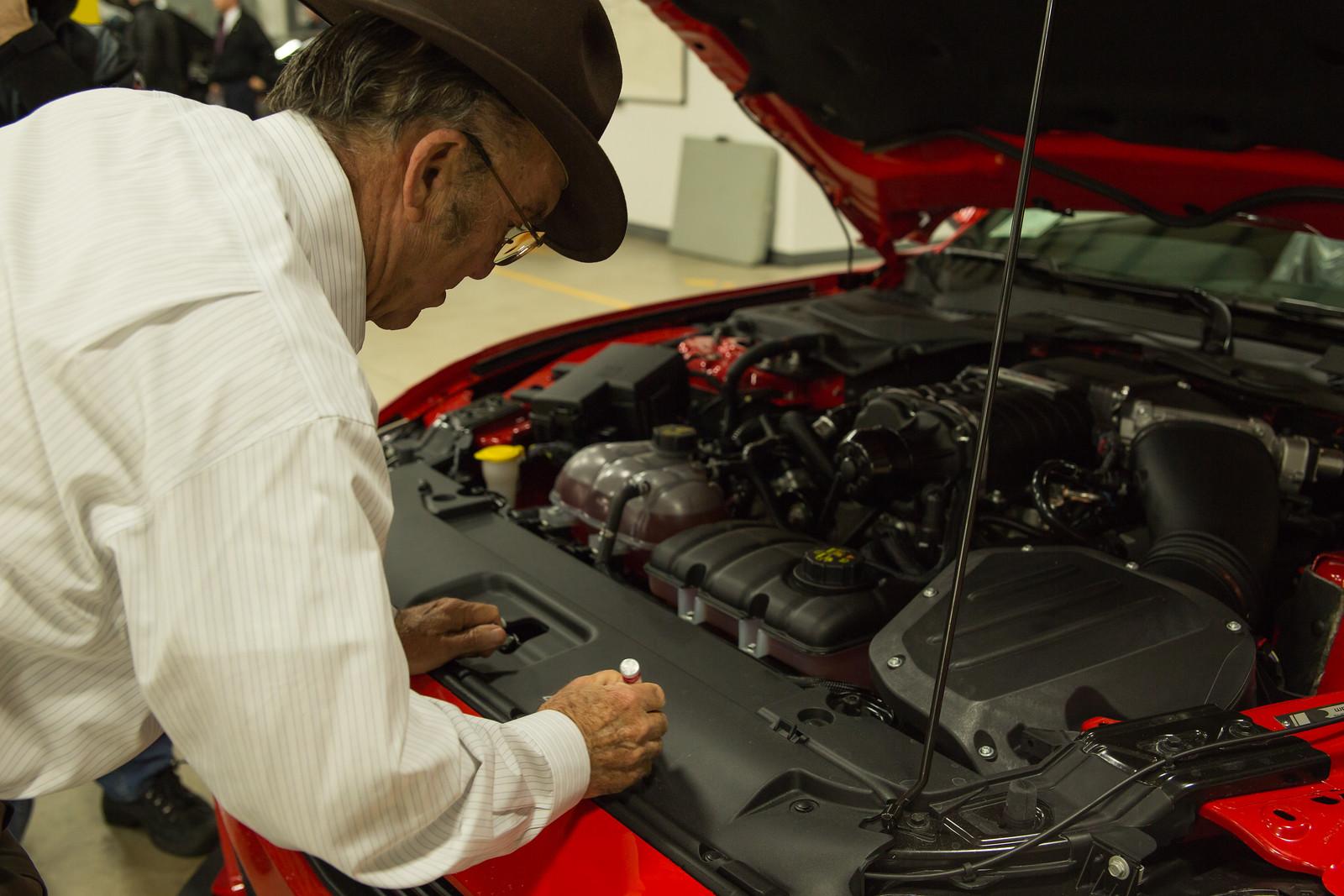 Jack Roush and Jack Roush Jr. signed one of the 2016 ROUSH Warrior Mustangs, making this limited-edition a highly sought-after vehicle. Military AutoSource is now raffling off the chance for one service member overseas to purchase the signed Mustang.
Jack Roush is the head of ROUSH Industries, Inc. and he, and his son, Jack Roush Jr., are legends in the racing world. Roush was inducted into the International Motorsports Hall of Fame in 2006; Jack Roush Jr. is a driver on the ROUSH Road Racing team with multiple Grand-Am victories. Both are innovators in performance products.
Eligible customers can enter the purchase drawing from now until April 18, 2016 by visiting http://bit.ly/1oMKCrs. To be eligible to enter, entrants must be a member of the U.S. Military or civilian component on active duty, or member of the diplomatic community stationed overseas on either PCS, TDY or other assignment orders of 30 days or more.
The ROUSH Warrior Mustang: Bred for the Battlefield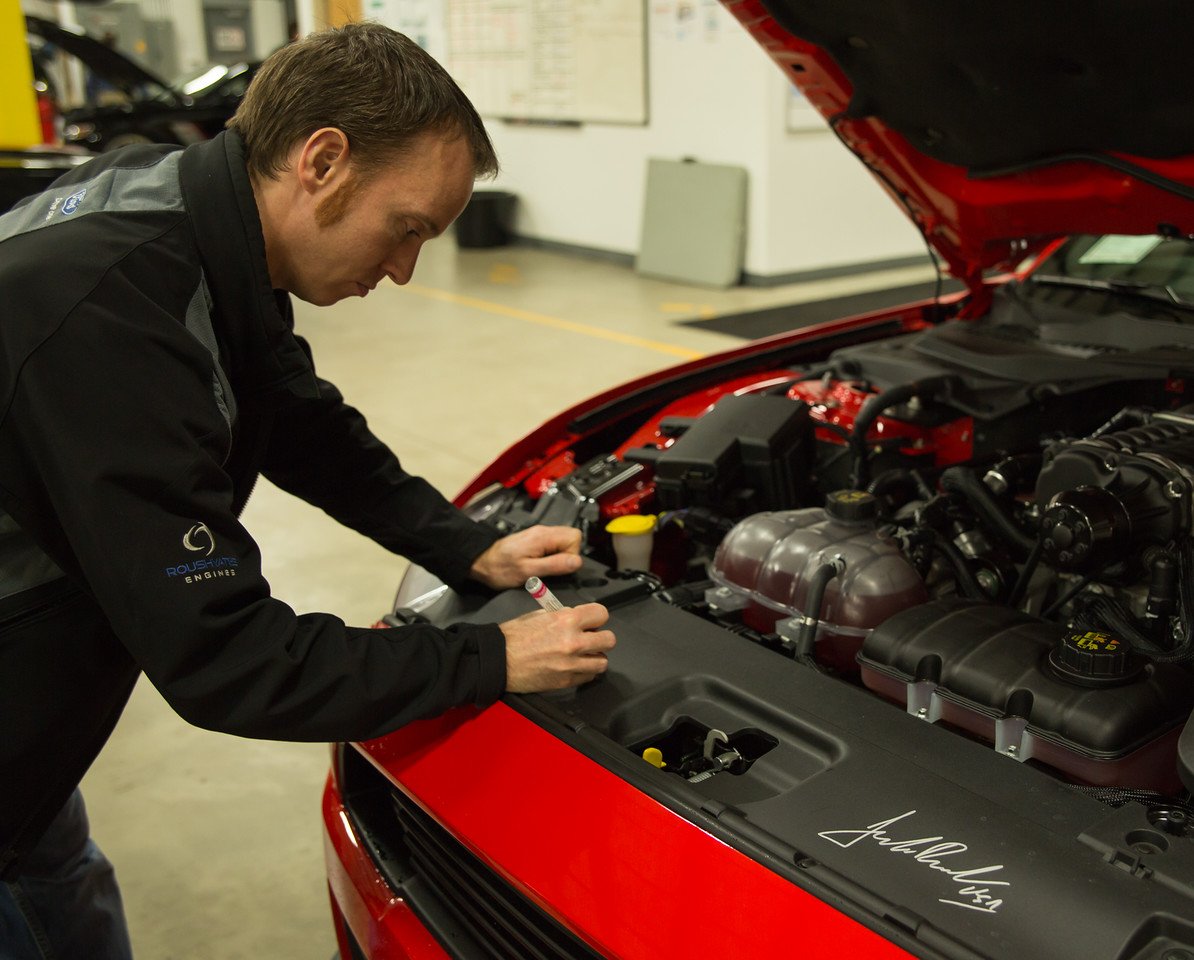 Military AutoSource and ROUSH Performance partnered once again to design the 2016 ROUSH Warrior Mustang, after an overwhelming response to their first project together in 2015. This special-edition Mustang is thoughtfully designed and built exclusively for sale to those serving in and with the U.S. Military on bases overseas.
 Handling like a race car, the redesigned 2016 model is enhanced with a legendary ROUSH Supercharger, giving it a gripping 670 Horsepower and 545 lb-ft. torque. Additional equipment includes the GT Performance Package, Shaker™ Pro Audio System, Instrument Cluster Overlay, and custom Warrior badging.
New features for the 2016 Warrior includes racing grade half shafts, navigation, and a Warrior Side Stripe Package available in three colors; Race Red Exterior with a White Stripe and Blue Accent; Deep Impact Blue Exterior with a White Stripe and Red Accent; and Shadow Black Exterior with a Red Stripe and White Accent.