Customize Your Vision and Make Your Bike the Ultimate Extension of Your Soul.
Custom build a Harley-Davidson to your dream design using the Bike Builder. Bring your design to your local Military AutoSource where our experts will finalize the design and order your bike with privileged military pricing.
HOW TO CUSTOM BUILD YOUR BIKE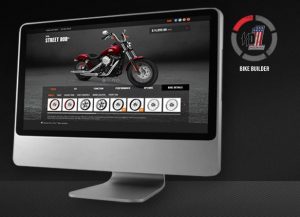 Select a bike
When you're satisfied, print out the bike you just built.
Bring the print out of your dream ride to your Military AutoSource on base. We'll help you finalize the right details to place your custom order.
HARLEY-DAVIDSON PRIVILEGED MILITARY PRICING
At Military AutoSource, you have access to privileged military pricing and exclusive benefits not available anywhere else. Benefits include 100% Price Protection, full warranty coverage overseas, and Guaranteed Delivery Date. Order while overseas to access these great benefits and have your bike delivered stateside, or at your overseas duty location in Europe, Korea,and Guam.