Have you always dreamed of owning a Harley-Davidson? It's Your Time to Ride!
Order your Harley-Davidson from Military AutoSource and receive a free H-D gift card!*
U.S. service members stationed and deployed overseas can order a brand-new Harley-Davidson at privileged military pricing with exclusive military benefits. With three new Harley-Davidson models under $11,000, the Forty-Eight, Iron 88, Street 750, there's never been a better time to buy your dream motorcycle.
Related: Harley-Davidson Introduces the All-New Dyna Low Rider S
With over 80 locations around the world, Military AutoSource has many bikes on display and in-stock for local delivery in Europe, Korea,and Guam. We also have a large stateside stock available for immediate delivery when you return home. This makes Military AutoSource the BIGGEST Harley-Davidson distributor in the world with the most inventory to choose from.
At Military AutoSource, you have access to privileged military pricing and exclusive benefits not available anywhere else. Benefits include 100% Price Protection, full warranty coverage overseas, and Guaranteed Delivery Date. Order while overseas to access these great benefits.
Visit your local Military AutoSource on-base location to learn more about your military benefits and to get an exclusive Overseas Tour poker chip!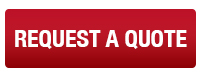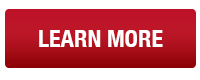 *Gift card amount varies by model, select models only.