Kelley Blue Book named the 2016 Nissan Pathfinder one of the 16 Best Family Cars.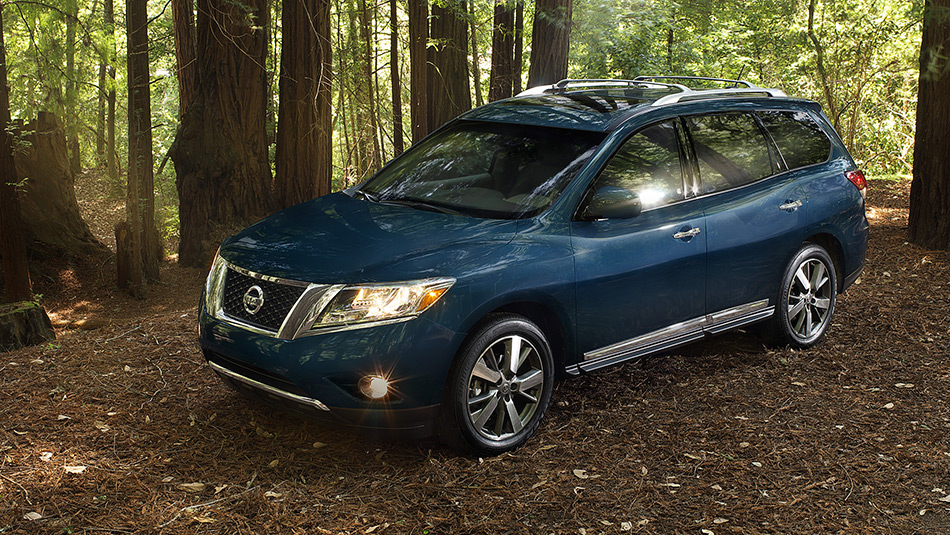 The family-friendly crossover made KBB's best list because it continues to deliver the features that families like.
"Perhaps the showiest of these features is the Around View Monitor that offers you a multi-faceted view of where your vehicle is in relationship to other stuff, making parking and pulling out of a space in a crowded parking lot a relative breeze," wrote the Kelley Blue Book Editors, "Some luxury brands have now tried to emulate this approach but none has done it as satisfactorily as Nissan has."
RELATED: Order a Nissan for Stateside Delivery and Save $1,500
The Around View Monitor isn't the only feature that helped secure the Nissan Pathfinder's spot on the list. Below are just a few more reasons the Pathfinder made the 16 Best Family Cars.
No Child-Seat Hassle
"Another Pathfinder feature that others have attempted to copy, often less successfully, is the EZ Flex & Glide System that allows a child seat latched in the second row to remain attached when the seats are moved forward to allow access to the third row."
Pitch-Perfect on Road
"Pathfinders of old had a strong off-roader following based on their rugged construction and go-anywhere demeanor. Today'€™s Pathfinder is a kinder, gentler version that emphasizes everyday comfort while giving up some capabilities in the whoop-de-dos."
Power and Economy
"In keeping with its car-based origins, the basic Pathfinder is a front-wheel-drive vehicle, while an All-Mode 4×4-i intelligent all-wheel-drive system is optional on all trims. The system enhances traction on wet and slippery surfaces and offers a full-lock setting for use on particularly challenging terrain."
Save $1,500 when you order your 2016 Nissan Pathfinder for Stateside delivery at Military AutoSource!