In March, Lincoln revealed its new Navigator concept at the New York International Auto Show, and trust us, it's worth a look.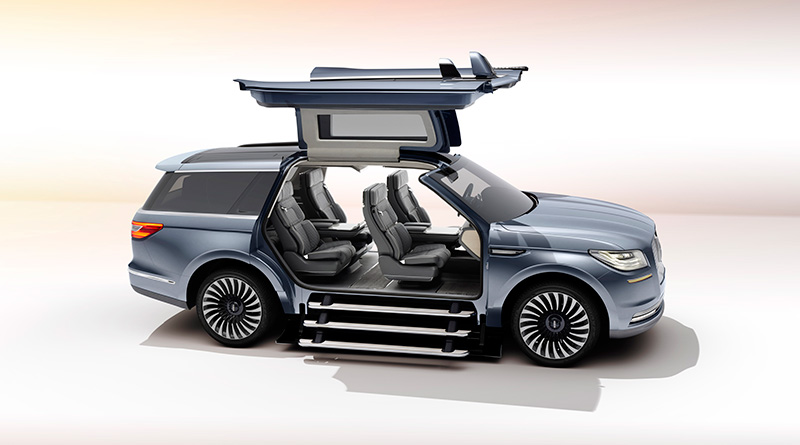 The concept is meant to offer a glimpse at what is to come from the Lincoln Navigator. While certain awe-inducing features, like the gullwing doors and concertina steps, were purely for the concept, many features will be seen when the 2017 Navigator hits showrooms.
"The all-new Navigator Concept reinforces our commitment to give every Lincoln client what we call quiet luxury – vehicles and experiences that are elegant, effortlessly powerful and serene," said Kumar Galhotra, president of Lincoln. "This kind of quiet luxury sets Lincoln apart. Now, we're showing fans of large SUVs how we can exceed their expectations, without being the loudest statement on the road."
The new Lincoln Navigator will have a modern design inspired by luxury sailboats and yachts. It is meant to appeal to customers interested in better performance, more space, and added refinement.
Performance
The Navigator concept features a 3.5-liter twin-turbo V6 engine that delivers more than 400 horsepower. Additional technologies make the vehicle handle better on different road surfaces and in varying weather conditions. The SUV will have several drive modes that allow drivers to choose what fits them best, the including steering, suspension and noise.
Interior
The best way to describe the Navigators interior – luxurious. With the most spacious interior ever, the SUV is bursting with new amenities. The vehicle concept shows six Perfect Position Seats that allows the passenger to adjust their seat over 30 ways for the best support.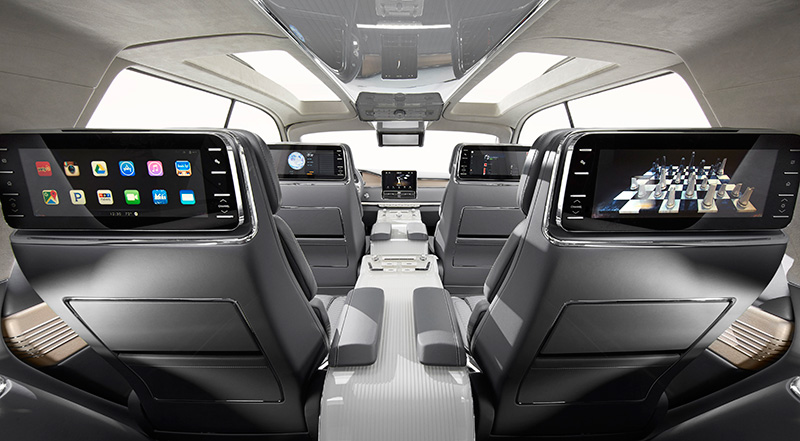 Technology
One thing the Lincoln Navigator Concept wasn't lacking is cool technological advancements. A Pre-Collision Assist with Pedestrian Detection uses radar and camera technology to detect possible collision risks with vehicle or pedestrians. The system is smart enough to break on its own if the driver isn't paying attention.
A park assist camera makes the parking the SUV a breeze, giving the driver a 360-degree view. Passengers can enjoy Wi-FI connectivity on head rest mounted monitors. The driver can enjoy a large display screen that can be easily customized.
Are you excited for the reveal of the all-new Lincoln Navigator, set to hit showrooms next year?
Source: media.lincoln.com