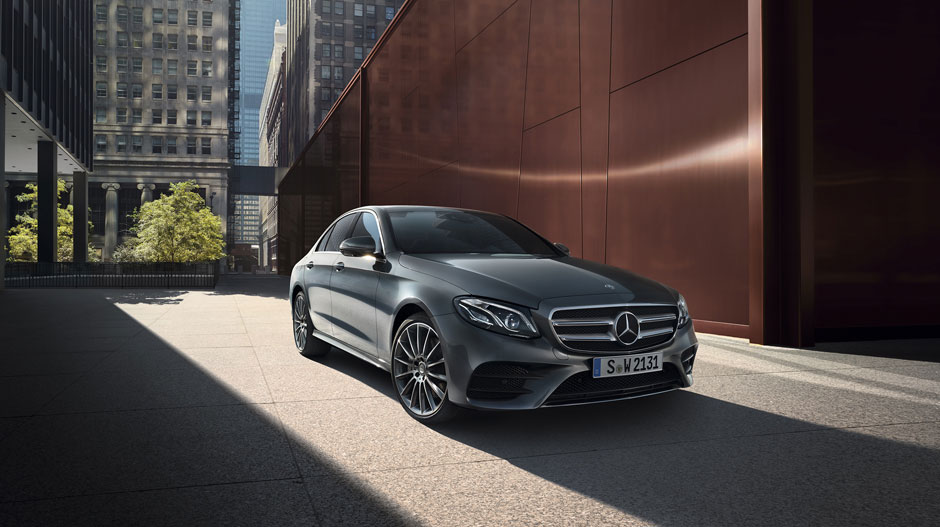 The all-new Mercedes-Benz E-Class comes with a host of innovative features, making it one of the most technologically advanced sedans of all time.
Mercedes-Benz continues to be a leader in autonomous technology with the introduction of the new E-Class. It is the first series production vehicle in the world that is able to exchange information with other vehicles, allowing it to detect potential danger earlier than ever possible before.
The E-Class will come equipped with "Car-to-X" Communication, a cloud based communication system between other similarly equipped Mercedes-Benz vehicles which can alert drivers of accidents and other hazards up ahead.
The all-new DRIVE PILOT system comes with the first-ever Active Lane Change Assist that allows the vehicle to automatically steer the vehicle during a lane change. The optional Driver Assistance Package Plus comes with features such as Active Brake Assist with cross-traffic function, Evasion Steering Assist, and Active Lane Keeping Assist.
The E-Class is the future of transportation, and it starts right here.
The 2017 Mercedes-Benz E-Class will be arriving at Military AutoSource in the summer of 2016.

Contact a Sales Representative to pre-order your E-Class today!