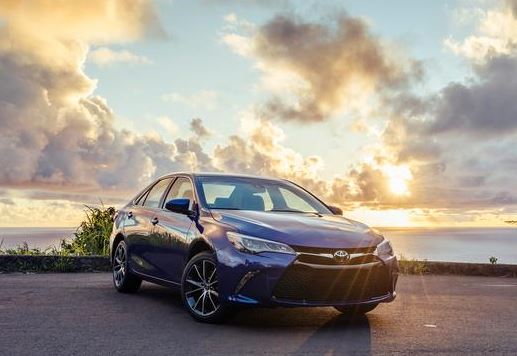 The Toyota Camry tops the list as the most American vehicle on sale in the USA.
It may come as a surprise, but many of Toyota's most popular models are made in the United States. In fact, the Toyota Camry was at the top of 'The Cars.com 2016 American-Made Index' list for the second consecutive year. The list recognizes cars that are assembled in the U.S. using a high percentage of domestic parts.
The article published on Cars.com stated the Toyota Camry "still supports the most assembly-plant jobs of any AMI vehicle by a wide margin." According to Toyota's website, in 2014 the following models were assembled in the country: Camry, Corolla, Highlander, Sienna, Tacoma and Venza.
Through the Military AutoSource program, U.S. service members stationed in Europe can still shop American-made while stationed overseas. Service members can purchase a U.S. specification Toyota with exclusive military discounts and benefits and have it delivered locally. For information on ordering a Toyota in Europe using military privileges, customers can visit www.militaryautosource.com/Toyota.