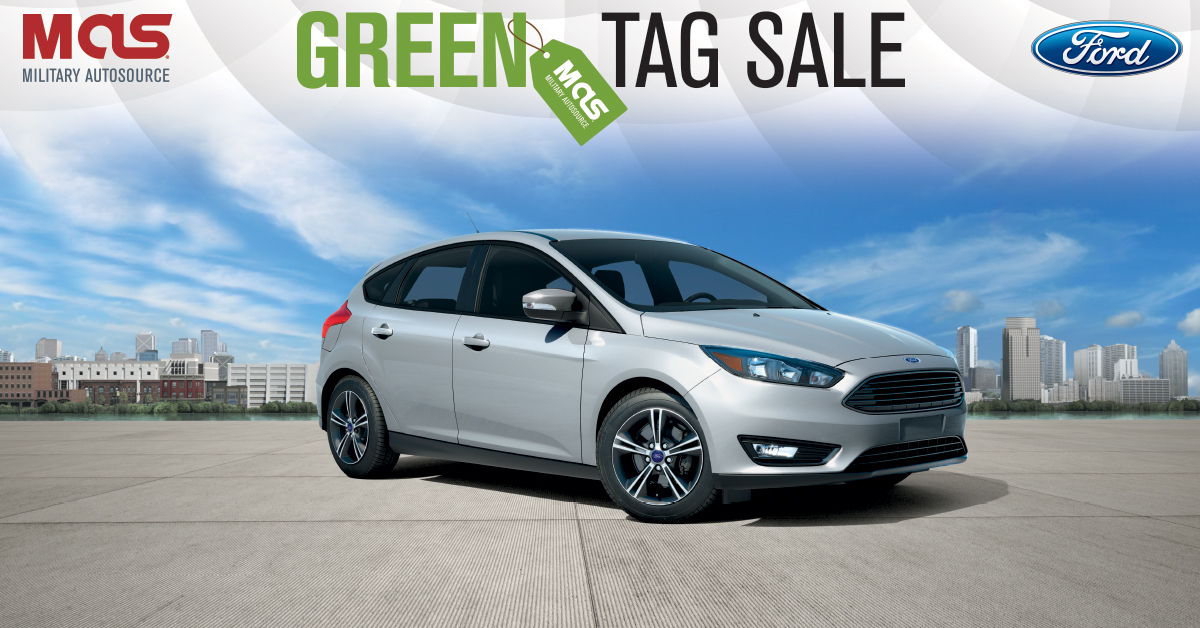 The Green Tag Sale is going on now at all Military AutoSource on-base locations.
U.S. service members stationed or deployed overseas can save more 'green' with low monthly payments on select Ford, Lincoln, Chrysler, Dodge, Jeep, and Ram vehicles during the Green Tag Sale event. Immediate delivery is available in Europe, Korea, and Guam. Customers can also choose to take delivery in the United States after they return from their assignment.
Featured models with low monthly payments include the Ford Focus, Ford Mustang, Ford Explorer, Chrysler Pacifica, Jeep Cherokee, and Dodge Dart. Payments are available on these select models and others for $199, $299, and $399 a month. For a military price quote, customers can visit a Military AutoSource location on their nearest base, or request a quote online at www.militaryautosource.com.
Related: Military AutoSource kicks off 'The Great Escape' sweepstakes in Europe
Buying a car through the Military AutoSource program gives military members added protections and benefits. Exclusive benefits include worldwide warranty coverage, a 100% satisfaction guarantee, and a Lowest Price Guarantee when taking delivery in the United States.
Explore Green Tag offers on Ford models
Explore Green Tag offers on Chrysler, Dodge, Jeep and Ram models