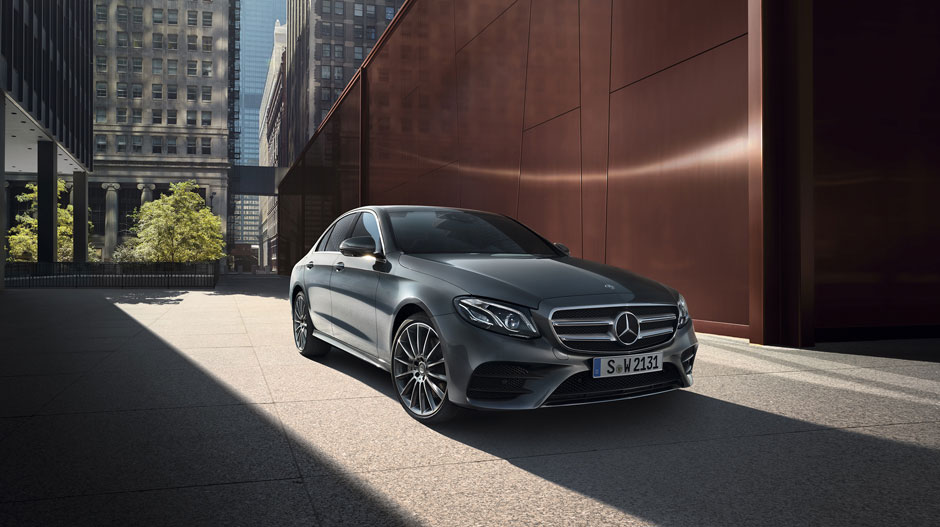 On September 24th, Military AutoSource will unveil the all-new Mercedes-Benz E-Class, a semi-autonomous vehicle
The all-new 2017 Mercedes-Benz E-Class is one of the most technologically advanced sedans of all time. Equipped with technology that allows the E-Class to speak to other vehicles and the first-ever Active Lane Change Assist, this vehicle is the future of transportation.
On September 24th, Military AutoSource off-base locations in Wiesbaden and Kaiserslautern will be hosting Mercedes-Benz E-Class Reveal events for service members. The exclusive invitation-only event will begin at 3pm. The first 10 customers to order a Mercedes-Benz during the event will be given a special offer.
Related: The 2017 Mercedes-Benz E-Class gives drivers a semi-autonomous driving experience
Service members and their families interested in attending the event can request an invitation by visiting www.militaryautosource.com/e-class or by visiting the Military AutoSource showroom in Wiesbaden or Kaiserslautern.
Event guests are invited to experience the many technological features of the E-Class, as well as other Mercedes-Benz vehicles in the showroom. Service members are eligible for privileged military pricing and exclusive overseas benefits on Mercedes-Benz vehicles when they purchase through Military AutoSource. Benefits include stateside and overseas delivery, special ordering, and a Lowest Price Guarantee on stateside deliveries.
Request your invitation to the Mercedes-Benz E-Class Reveal event on September 24th