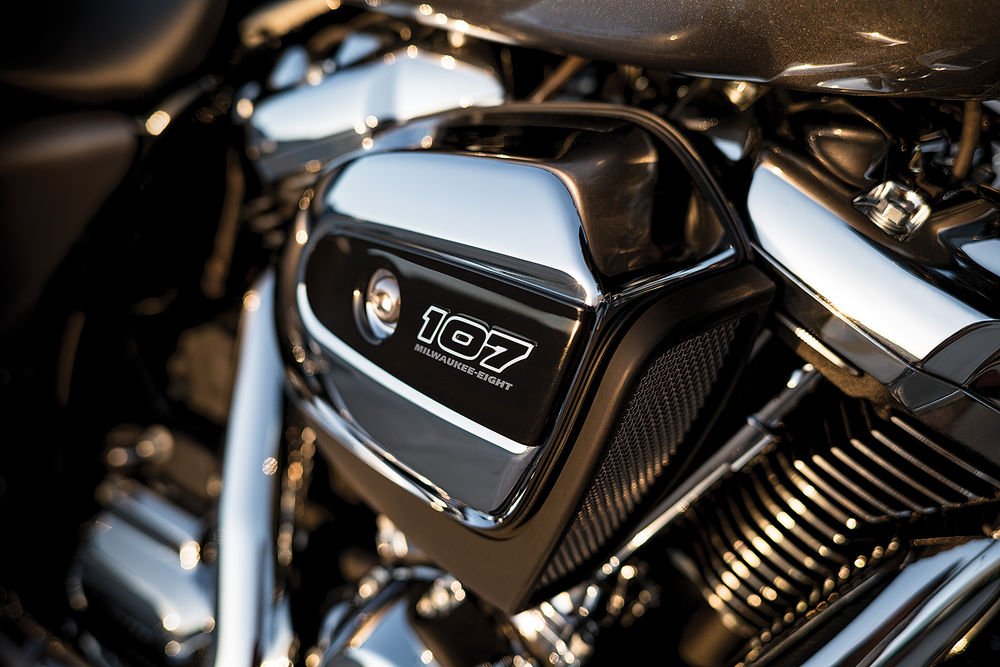 2017 Harley-Davidson bikes featuring the new Milwaukee-Eight engine are now available to order at Military AutoSource.
On August 23rd, Harley-Davidson unveiled the all-new Milwaukee-Eight™ engine, the ninth Big Twin in the motorcycle company's history. The engine combines the classic look, sound, and feel of a Harley-Davidson Big Twin engine, but has improvements in performance, comfort, and control.
The engine is counter-balanced to cancel 75 percent of primary vibration when idling and still has the classic feel of a V-Twin engine. In the announcement on their website, Harley-Davidson described the Milwaukee-Eight™ saying the new engine produces 10 percent more torque while retaining the classic 45-degree V-Twin cylinder angle. It features four-valve cylinder heads that offer 50 percent more intake and exhaust flow capacity than previous year models.
That's not the only thing that is new for model year 2017. Harley-Davidson announced new touring suspension and Screamin' Eagle® Performance that will offer a full selection of street-legal performance components for the Milwaukee-Eight™ engines.
Visit your local on-base Military AutoSource location or speak to a representative online today about ordering your 2017 Harley-Davidson motorcycle featuring the Milwaukee-Eight™ engine.