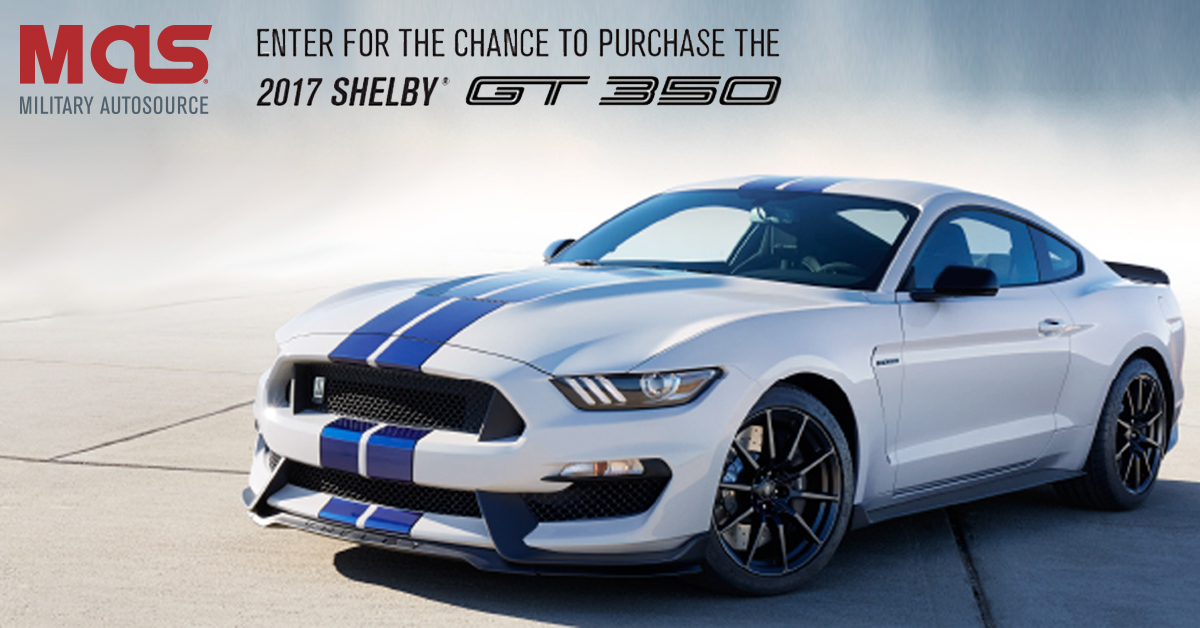 Military AutoSource (MAS) has 27 Shelby GT350 vehicles reserved exclusively for U.S. service members stationed overseas!
Interested in owning this specialty vehicle? MAS is holding a purchase drawing from September 1st – September 15th to choose the lucky 27 service members who will win the chance to purchase a 2017 Shelby GT350.
The winners of the purchase drawing will be given a production slot for the 2017 Shelby GT350 and will be able to custom order their vehicle to their exact specifications.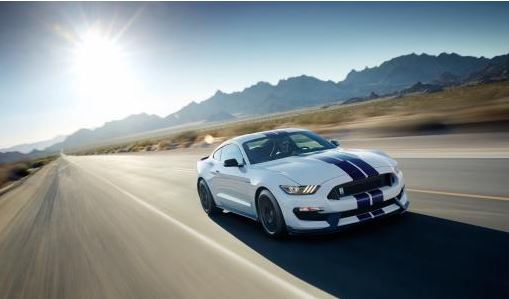 The 2017 Shelby GT350
Designed to be balanced, nimble and exhilarating, Shelby GT350 becomes even more exciting for 2017 with an impressive list of changes and enhancements.
What truly sets this Beast apart is: the Shelby GT350® isn't just a combination of "go fast" parts – any tuner can build one of those. The GT350® is a specifically engineered machine, where the components work dynamically together as one and perform to a world-class level on all fronts, as well as meeting Ford durability standards. The focus on Ford Performance makes this car deliver thrills, yet still possess everyday driveability…and now it can be yours.
See the impressive list of changes and enhancements on the Shelby GT350®!