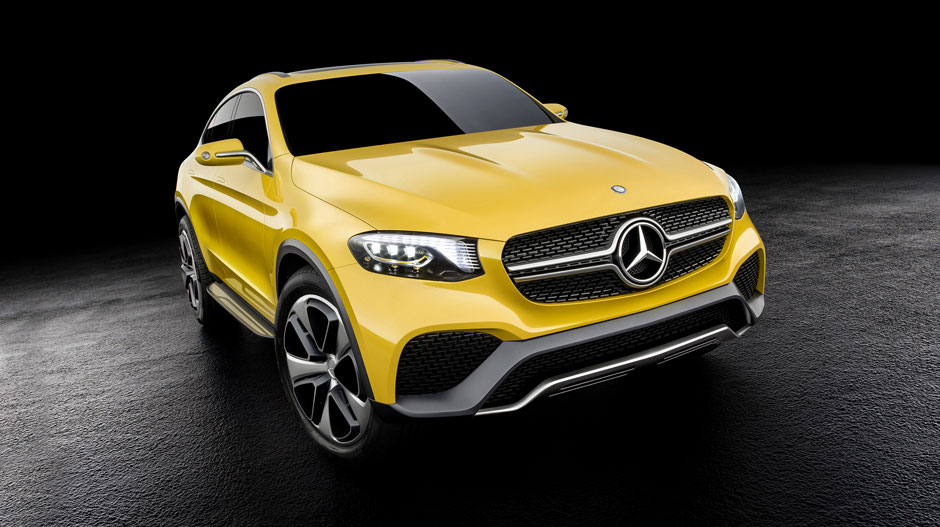 The new Mercedes-Benz GLC Coupe is rugged yet refined. Sleek yet strong.
Mercedes-Benz reshaped the roof of its new GLC model, creating the newest four-door GLC Coupe. Combining the sleek smooth lines of a coupe design with the powerful presence of an SUV, the GLC Coupe will be going from concept to reality in the upcoming months.
The coupe design still allows for decent trunk storage, and it sports a similar amount of legroom and headroom to its non-coupe counterpart. The infotainment system is the same that can be found in the GLC and the C-Class. It features a 7-inch screen that is controlled by the selector on the center console.
The GLC Coupe has a 2.0L turbo-4 (241 hp, 273 lb-ft) engine, the same as the regular GLC model. The GLC was engineered with an exhaust note that comes alive around 4,000 rpm in sport-plus mode, offering the car some kick – giving you that roar, pop, and snarl from your tailpipe.
Sign up for updates and learn more about the all-new Mercedes-Benz GLC Coupe