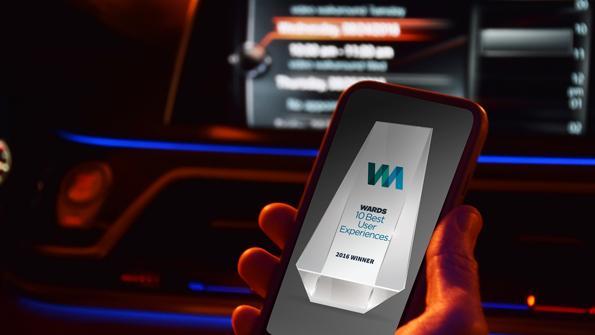 Wards 10 Best User Experiences evaluates the user-friendliness of a vehicle's tech and safety systems.
WardsAuto recently announced the winners of their 2016 Wards 10 Best UX competition, and six Military AutoSource manufacturers made the list: Audi, Chrysler, Ford, Honda, Infiniti, and Mercedes-Benz.
The User Experience competition is a spin-off of Wards 10 Best Interiors, which judges a vehicle's interior on a more broad spectrum, looking at aesthetic, ergonomic and design aspects. The 10 Best UX list looks at a vehicle's touchscreens, navigation systems, infotainment, voice controls and  smartphone connection efficiency.
RELATED: The all-new Audi TTS made the Wards 10 Best Interiors list 
Drew Winter, WardsAuto Senior Content Director, said that judges are "trying to quantify how easy it is overall to interact with a vehicle." They are checking to see if the controls are easy to understand and work as they are designed to. They also check that driver-assistance systems, such as adaptive cruise control and lane warnings, are reliable.
After two months of evaluating 29 all-new or redesigned light vehicles available in the United States, the WardsAuto editors selected their top 10 choices. Among that list are the Audi Q7, Chrysler Pacifica, Ford Escape, Honda Ridgeline, Infiniti Q50, and Mercedes E-Class.
Visit WardsAuto.com to read what made these six vehicles stand out, earning them a spot on the list. To learn about your privileged military pricing on Audi, Chrysler, Ford, Honda, Infiniti, and Mercedes-Benz, visit www.militaryautosource.com . 
Image Source: WardsAuto.com