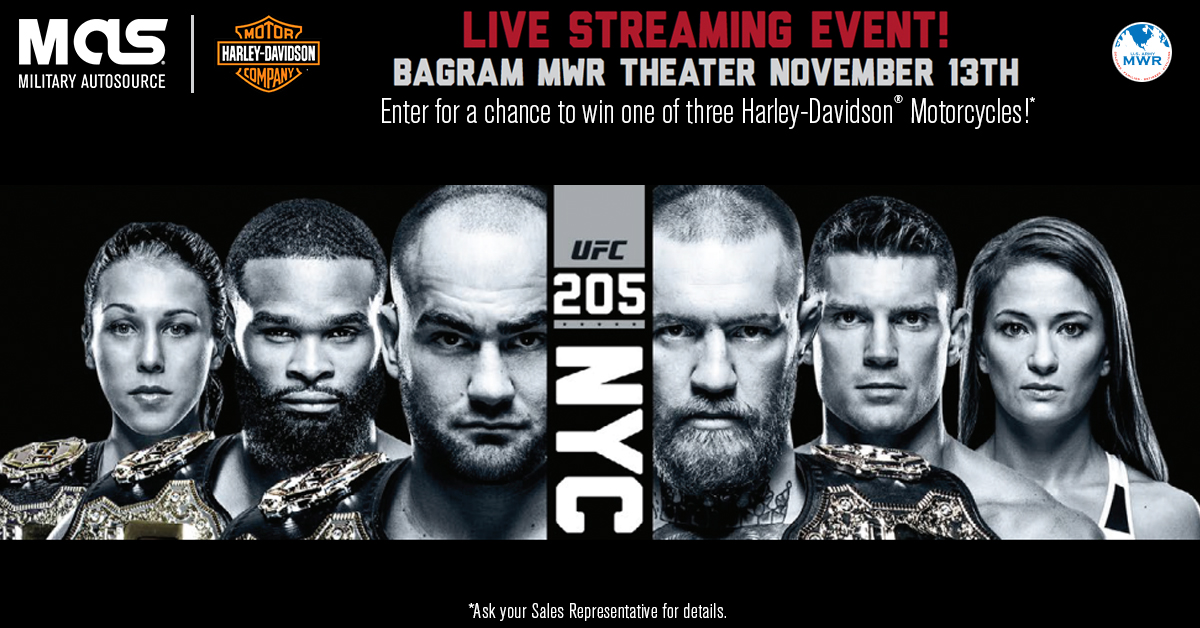 Troops stationed at Bagram Airfield are invited to a live viewing event Veterans Day Weekend where they will have the chance to win one-of-three Harley-Davidson motorcycles.
Military AutoSource and Harley-Davidson are hosting a UFC 205 live viewing party at the Bagram MWR theater on November 13th. Starting at 2am, troops are invited to come watch the fight being live streamed from Madison Square Garden in New York. Throughout the morning, giveaways provided by MAS, UFC, and Harley-Davidson will be handed out.
Harley-Davidson is giving away three bikes to service members stationed at Bagram: a Street Glide, Softail Slim S, and Sportster Roadster.  Those interested in entering the raffle can visit one of the Bagram MAS locations prior to the event. The winner will be announced at the UFC 205 live viewing event.
PlayStation 4 gaming systems, provided by UFC, will be set up at the MAS Bagram locations in the days prior to the event. Service members are invited to come down and play the EA Sports UFC 2 video game and can enter to win a limited-edition PlayStation 4 UFC set. Enter for your chance to win the PlayStation 4 at www.militaryautosource.com/UFC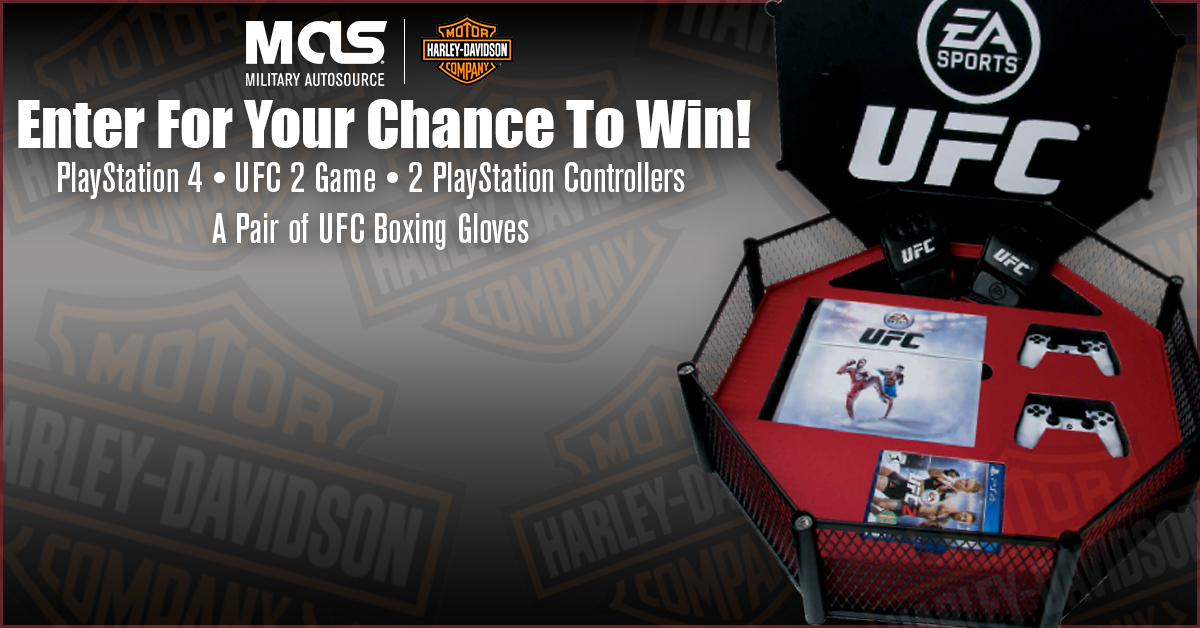 To learn more about the UFC 205 Bagram Live Viewing event, contact: 
Niall O'Shaughnessy, Regional Sales Manager
PH: 079-378-4490
Email: noshaugh@militarycars.com
About Military AutoSource
Military AutoSource is the overseas on-base distributor of Harley-Davidson motorcycles to U.S. troops. With locations on military bases around the world, including Bagram Airfield, Military AutoSource is the number one distributor of Harley-Davidson in the world. Founded by veterans, the company looks for every opportunity to give back to the military community through events, giveaways, and donations. To learn more, visit www.militaryautosource.com
[wzslider transition="'slide'" lightbox="true"]