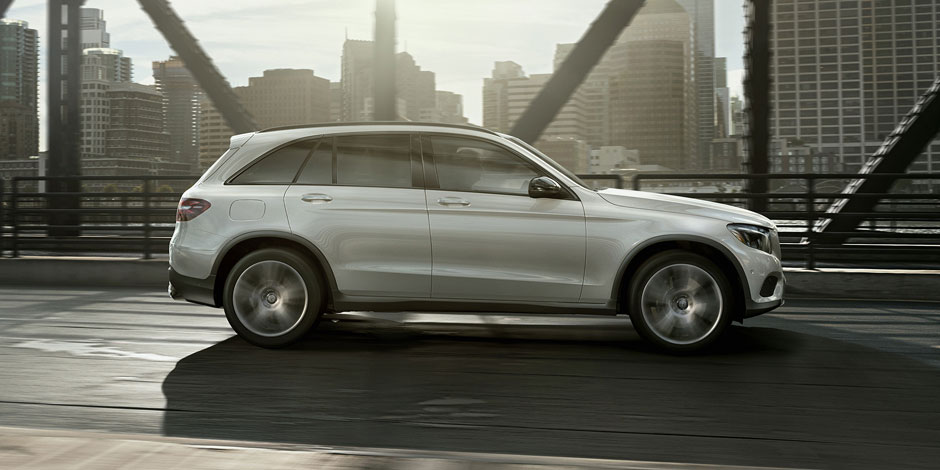 The 2017 Mercedes-Benz GLC SUV was an early standout winner in the 2017 MotorTrend SUV of the year, as well as Kelley Blue Book's: Luxury SUV of the year best buy award winner.  
The Mercedes-Benz GLC SUV won over the team at MotorTrend, making it a no-brainer choice for SUV of the year. "This is a cleverly targeted product delivering a cost-effective mix of new C-Class and E-Class technology and hardware into a red-hot market segment at a surprisingly affordable price," said Angus MacKenzie, an author at motor trend.
What made the Mercedes-Benz GLC SUV the MotorTrend SUV of the year? We'll let the members at Motor Trend tell you themselves.
Combination in Design
"The GLC itself is a mishmash of Mercedes componentry, specifically the chassis and mechanical bits of the E-Class and the interior and electronics from the C-Class. We find this to be a particularly brilliant way to build a crossover." said Jason Cammisa.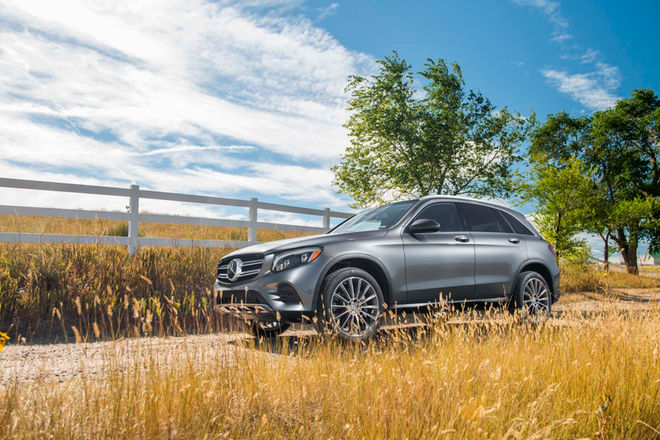 Interior
"This thing is just nice," Christian Seabaugh said, an editor at MotorTrend. "I hop in and immediately feel relaxed. The seats are sofa soft yet still supportive. All the touch points feel like a million bucks."
Guest judge Mike Accavitti: "It's very luxurious looking with lots of leather and wood. I love how the infotainment system warns you not to be distracted by it, but then it has all these awesome screens you can't help be distracted by."
Angus MacKenzie: "Looks rich and upscale, like a mini S-Class. It sets the benchmark for a small luxury SUV."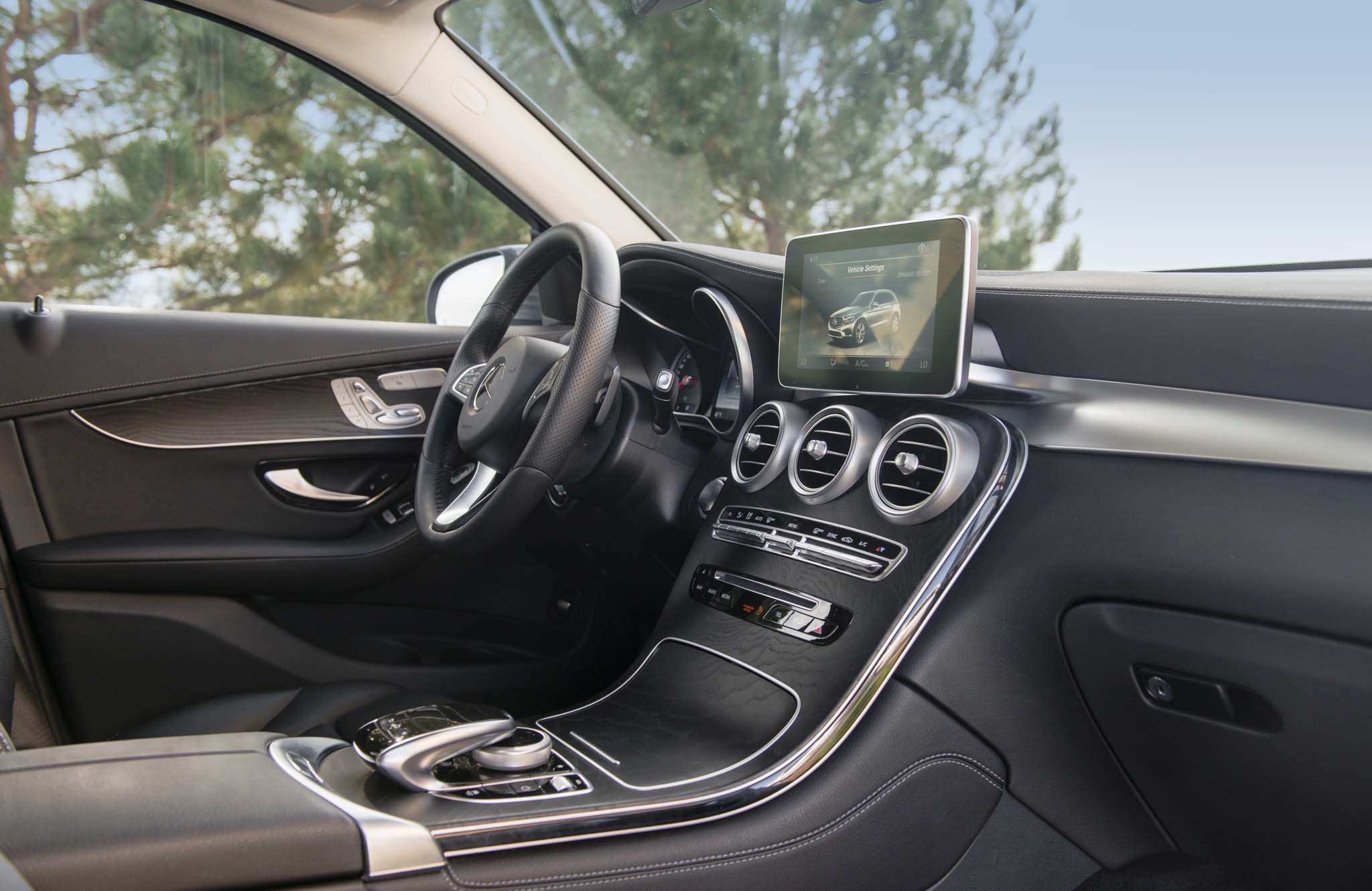 Performance
Scott Evans: "The steering is beautifully fluid and nicely weighted. The GLC is a much smoother and more mature corner carver than the Jaguar F-Pace, which feels darty by comparison."
"Still hard to believe this is a turbo I-4," Evans said. "It's so quick, and the power is always there."
Not only did the Mercedes-Benz GLC SUV turn heads over at MotorTrend but also had the heads turning at Kelley blue Book too making this one of the sought after vehicles of the year.
Here is what Kelley Blue Book has to say about the 2017 Kelley Blue Book's: Luxury SUV of the year best buy award winner:
"The 2017 Mercedes-Benz GLC embodies many of the attributes that shoppers seek from these go-anywhere, do-anything wonders and pushes both the practical and emotional buttons that can justify the GLC's place in your garage."
Class-above qualities
"It doesn't just look good, it also offers great room for its size and good performance from an economical turbocharged 241-horsepower, 2.0-liter 4-cylinder engine."
"The boldest element is the large three-pointed star that dominates the grille, not a bad calling card when one speaks of luxury."
"The overall cabin design is contemporary, adorned with well-designed controls that actually contribute to the SUV's interior appeal. The Comand system with its rotary knob has evolved to be more intuitive, while redundant switchgear on both the console and steering wheel gives you several options on controlling critical systems while minimizing driver distraction."
Related: Mercedes-Benz COMAND®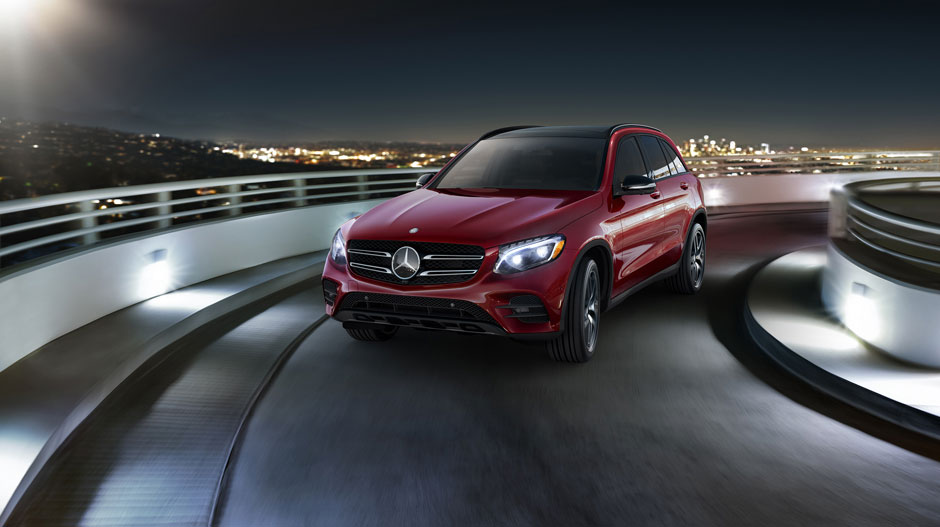 Driving in style
"Based on an architecture derived from both the C- and E-Class sedans, the GLC has firm, communicative steering. It has all the dynamic character you expect from a German luxury entry with the added benefit of a high seating position that gives great outward visibility."
"Beneath the hood is a 2.0-liter turbocharged 4-cylinder engine that makes 241 horsepower and 273 lb-ft of torque. The longitudinally mounted engine is mated to a 9-speed automatic transmission and delivers power to all four corners through Mercedes' 4Matic system."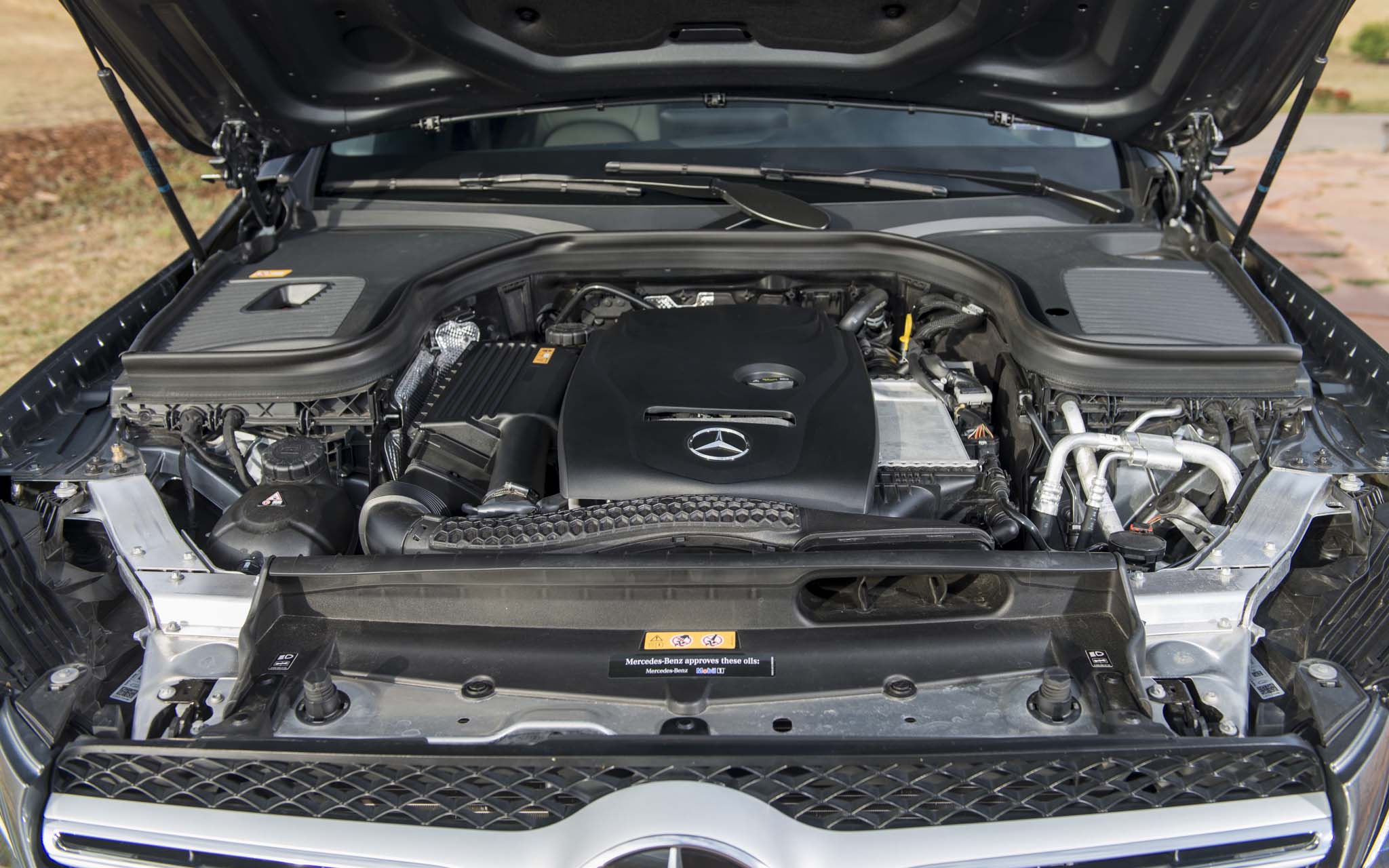 Interested in the 2017 Mercedes-Benz GLC SUV? Speak to a Sales Representative in your area to learn about your overseas military pricing on Mercedes-Benz vehicles.
Source: Motortrend.com, kbb.com