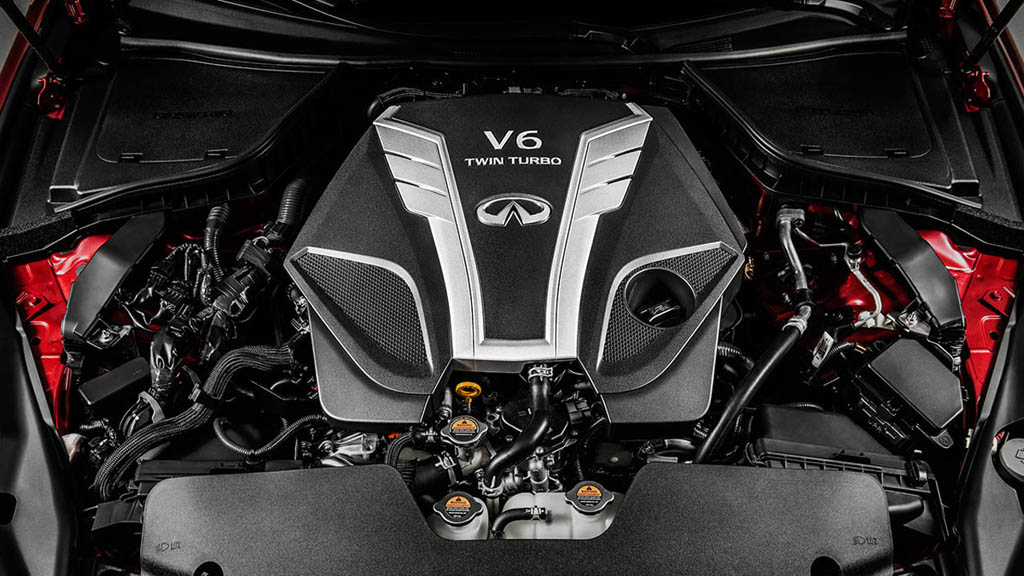 2017 Infiniti Q50 Sedan featuring the new 3.0 Twin-Turbo V6 is now available to order at Military AutoSource.
Related: Wards 10 Best User Experiences evaluates the user-friendliness of a vehicle's tech and safety systems.
Innovation
Infiniti's new compact, lightweight 3.0-liter V6 twin-turbo engine is the most advanced V6 engine that Infiniti has ever offered, combining an ideal balance between the degree of smoothness and steadiness of acceleration, efficiency, and performance.
Torque

Available in two configurations both the 300 hp and 400 hp versions of the engine produce torque from 1,600 rpm to 5,200 rpm.
Turbo
An efficient new twin-turbo system delivers smooth, immediate acceleration – and spins at up to 240,000 rpm under hard acceleration
Construction
Its aluminum engine block and cylinder head design keep weight low.  The core structure of the 3.0-liter V6 twin-turbo engine weighs 429.5 pounds (194.8 kg) – 39.1 pounds (14.1 kg) less than the engine it replaces.
Request a quote on the INFINITI 3.0 Twin-Turbo V6 Equipped Q50 Sedan!
Sources: http://www.infinitiusa.com