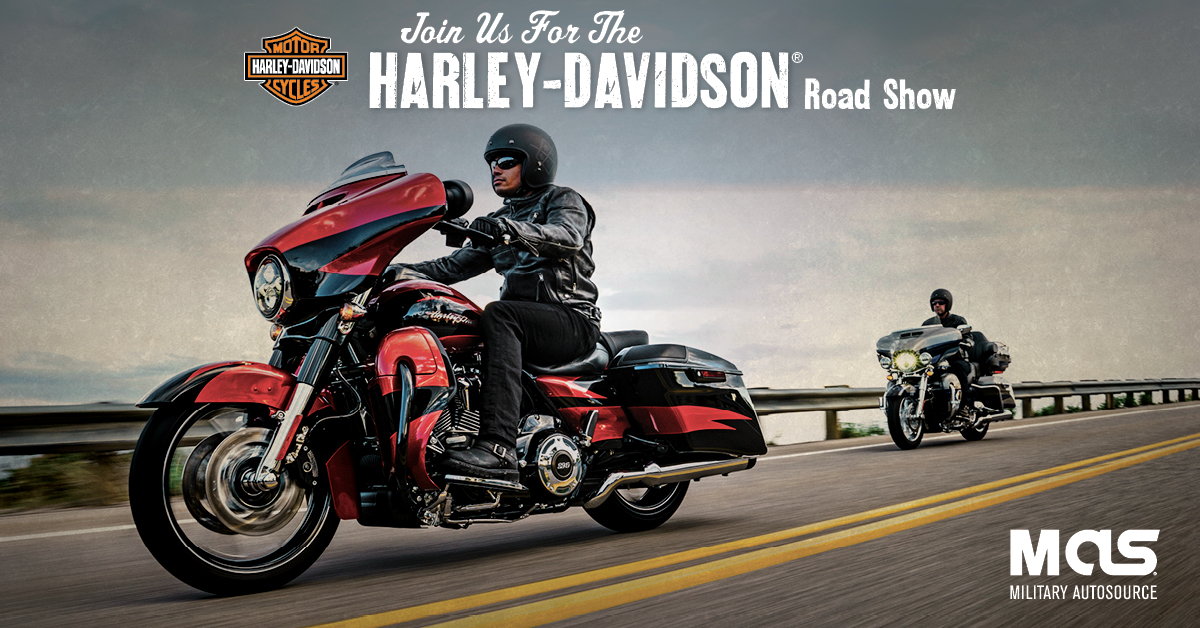 MAS is proud to announce the arrival of the Harley-Davidson Road Show which starts February 21st in Croughton, UK. Making its way throughout Europe, the Harley-Davidson road show gives you the perfect opportunity to see our NEW 2017 bikes on display, try our Jumpstart machine to feel what it's like to ride a real Harley, enter for a chance to win a genuine H-D leather jacket, receive FREE giveaways and get your exclusive United We Roll sticker!* (Shown Below)
Harley-Davidson stands for freedom and unity, and on January 27, they launched United We Roll – an expression of those beliefs. For more than 114 years, Harley-Davidson® motorcycles have united people from all walks of life, and they still do today. Their message is simple – we stand for freedom and we hope those who agree will join us.
[embedyt] http://www.youtube.com/watch?v=N69zsflofH8[/embedyt]
Related: Order your Harley-Davidson and be ready for riding season
The Schedule for the Harley-Davidson Road show is as follows:
United Kingdom
February 21st – Croughton
February 22nd-23rd – Alconbury
February 24th-26th – Lakenheath
February 27th-March 1st – Mildenhall
Germany
March 15th-19th – Wiesbaden
March 21s-24th – Spangdahlem
April 18th-21st – Boeblingen
April 27th-30th – Ramstein KMCC
Belgium
April 4th-6th – Chievres
Future Dates to be announced*
For more details speak to a Local Sales Representative!
Request A Quote On A Harley-Davidson Bike Now!
*No purchase necessary. While supplies last. All programs and guarantees are subject to terms and conditions. Visit militaryautosource.com/onbase/harley-davidson or see your Sales Representative for complete details. All illustrations and specifications are to the best of our knowledge correct as of the date of publication. They are subject to changes made by the manufacturer and the laws or regulations of any federal, state or local government agency. Overseas Military Sales Corporation is an authorized contractor of the Exchange and NEXCOM. Military AutoSource is an authorized distributor to sell and distribute Harley-Davidson® motorcycles. This advertisement does not express or imply endorsement by the Exchange, NEXCOM, DOD components, or the Federal Government and is not sponsored by them.