Join Us For The HARLEY-DAVIDSON Road Show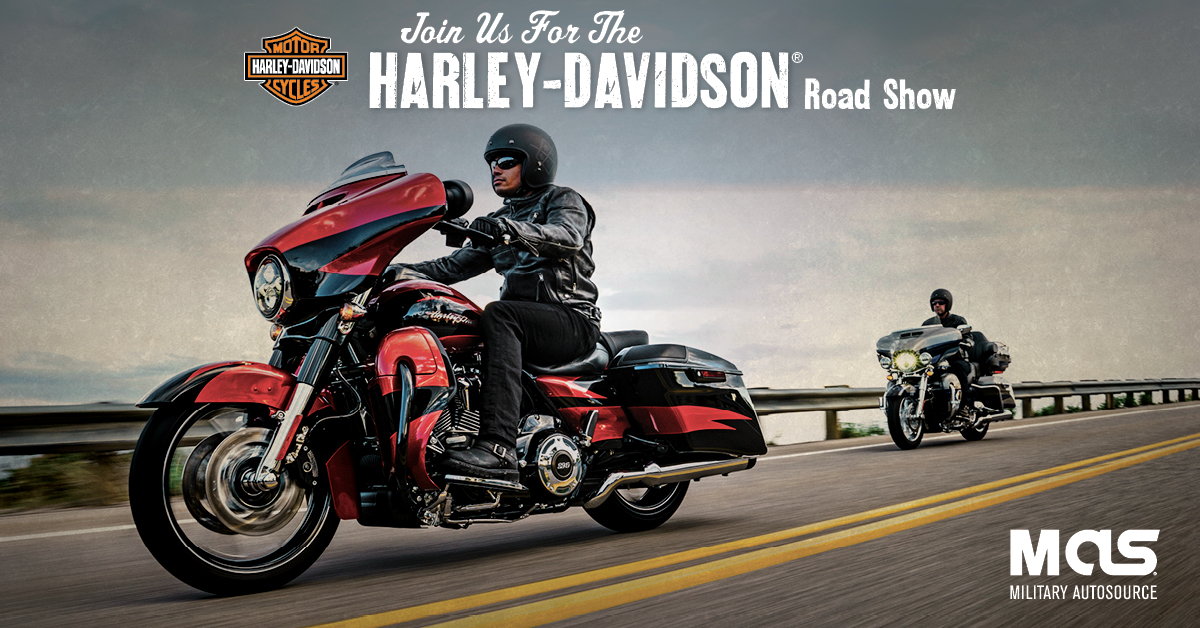 Join us for the HARLEY-DAVIDSON road show! The Harley-Davidson road show continues into April and May! April 4th through the 6th Harley-Davidson will be at the Chievres Military AutoSource Location, making its way through Belgium, Germany and Italy at select on base Military AutoSource locations.
Harley-Davidson stands for freedom and unity, and on January 27, they launched United We Roll – an expression of those beliefs. For more than 114 years, Harley-Davidson® motorcycles have united people from all walks of life, and they still do today. Their message is simple – we stand for freedom and we hope those who agree will join us.
The Schedule for the Harley-Davidson Road show is as follows:
Belgium
April 4-6th – Chievres
Germany
April 18-21st – Boeblingen
April 27-30th – KMCC (Ramstein)
May 29th – June 3rd – Vilseck
Italy
May 8th – 11th – Vicenza
May 12th – 14th – Naples
May 16th – 19th – Sigonella
May 22nd – 25th – Aviano
Germany
June 29th – July 4th – Grafenwohr