Win a Pair of tickets to the Italy Grand Prix Monza!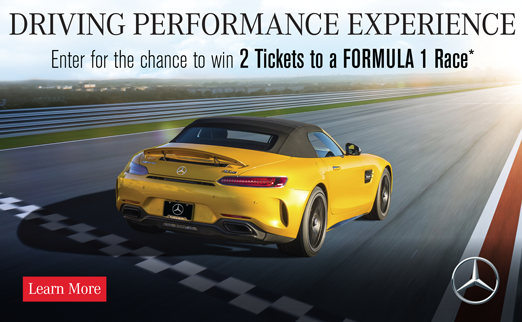 Between now and July 28th, visit the Mercedes-Benz off base location in Aviano, Italy to enter for your chance to win a pair of tickets to the Italy Grand Prix Monza. The race will take place on September 1st-3rd. One lucky person will have the chance to win a pair of tickets from The Mercedes-Benz location in Aviano.
Circuit of Monza
With a huge crowd of passionate Tifosi cheering for Ferrari and a large international contingent, this is one of the season's most cherished and evocative races. The refined beauty of Lake Como lies just to the north, and the fashion and cultural riches of nearby Milan make the Italian Grand Prix a superb event.
Monza, the Temple of Speed, is the quickest circuit on the Formula 1 calendar; a breathtaking sprint around the long straights that scythes its way through the Royal Woodland setting, is interrupted only by a handful of chicanes and high speed corners. Monza has been an integral part of Formula 1 since its inception in 1950, and its rich history makes it the personification of the sport according to many.
Circuit Address: 
Autodromo Nazionale di Monza
Parco Monza
20052 Monza
Italy
Circuit Facts
Length: 5.793 km
Race distance: 306.72 km
Laps: 53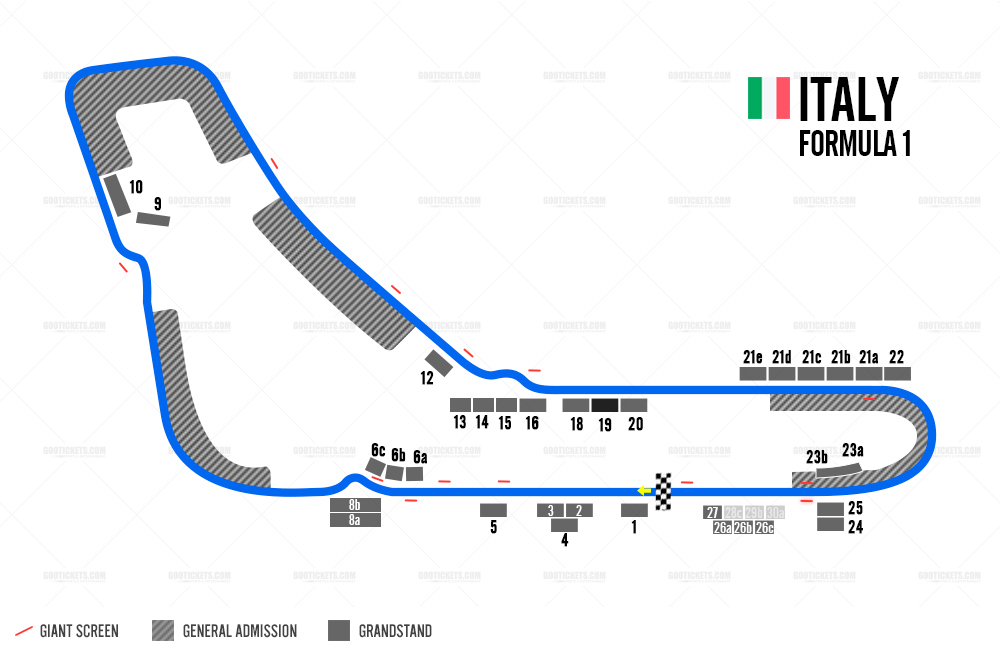 Source: italy-grand-prix.com, Formula 1
*Winner must redeem prize at the location the entry was submitted. No purchase necessary to enter. A purchase does not improve your chances of winning. One ticket is valued at up to $341.91. Two tickets are valued up to $683.82. Winner must be a U.S. citizen, 18 years or older and a member of the U.S. Military or civilian component (DOD or Government Contractor) on active duty. Winners must show proof of Military status and must be verified as the winner of that particular prize by Military AutoSource. Military AutoSource reserves the right to substitute second level prizes at their discretion. Prize photos are for illustration purposes only. Limit of one entry per person. See complete rules and regulations at the event location. Offered by Auto Exchange Kaftfahrzeug-Handels-GmbH and Auto Exchange Military Car Sales Srl. No DOD, Army, Airforce, Navy or Federal Government endorsement is implied.