The 2017 Volkswagen Military Buyer's Guide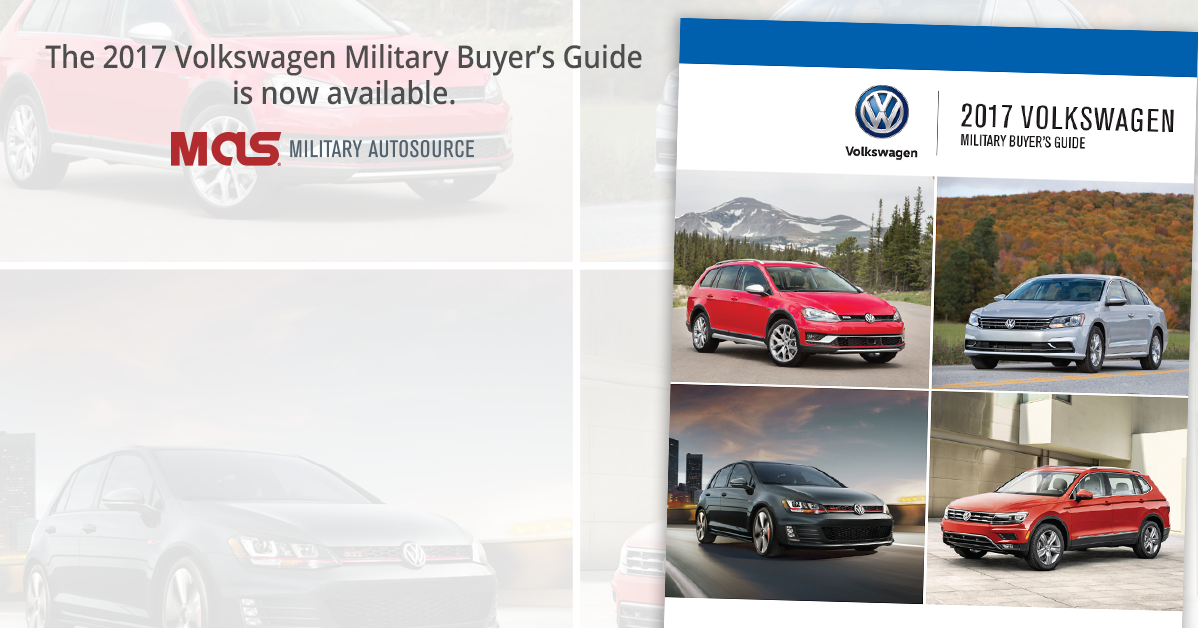 Find out what's new for 2017 and review the Volkswagen models available at exclusive military prices.
The 2017 Volkswagen Military Buyer's Guide offers customers a look at the models offered through the Military AutoSource program. See what is new for 2017 when you download the guide and learn more about the benefits available to you when you purchase overseas.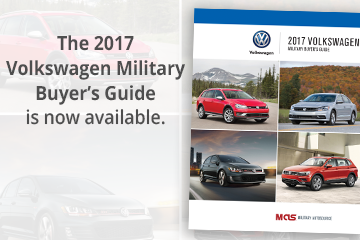 Every Volkswagen is protected by one of the most comprehensive factory warranties in the industry. This Buyer's Guide shows you options to extend your protections, including the only available warranty that covers your vehicle overseas in Europe.
Military AutoSource provides the U.S. military community with direct access to a wide range of makes and models through our factory-direct military program.
Check with a local Independent Sales Representative to see what Volkswagen Models are available to order!