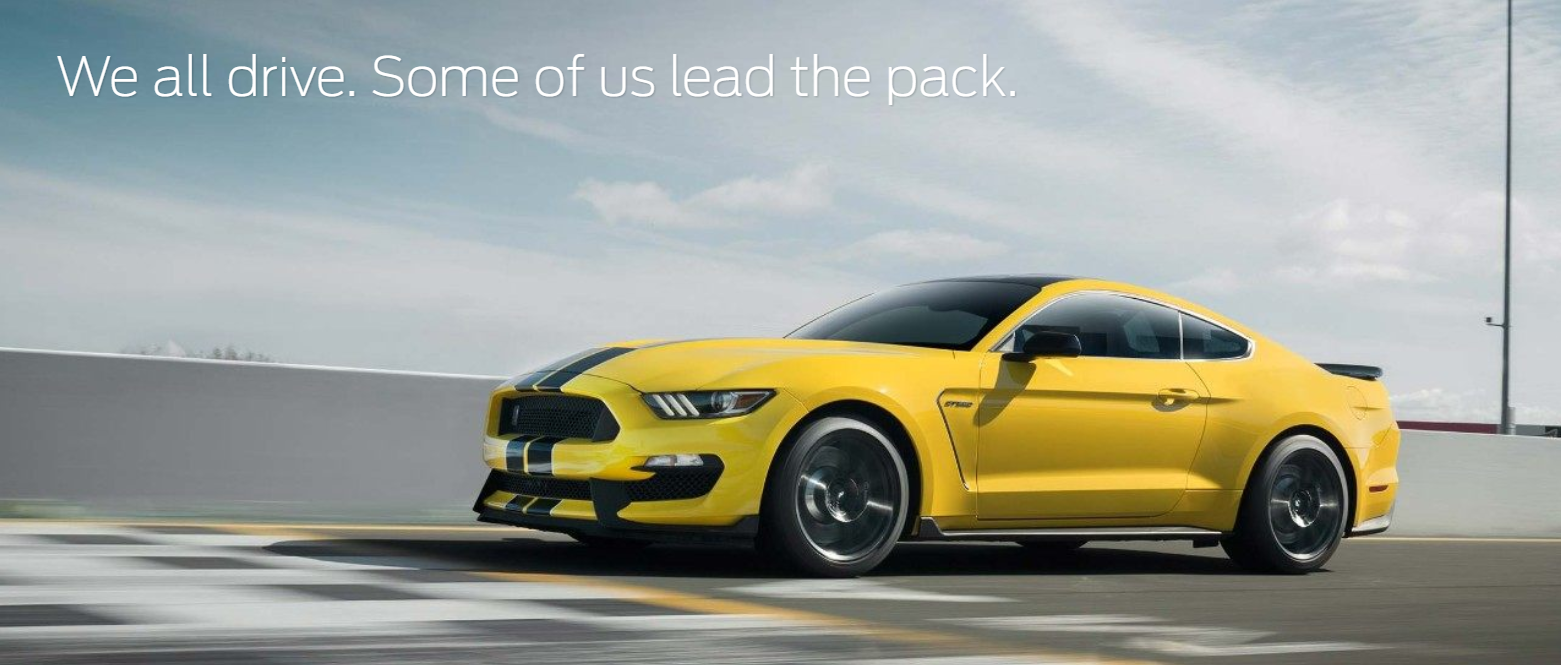 The playbook for exhilaration.
Just looking at the Shelby GT350® makes your heart beat faster – a true example of form beautifully following function. Now imagine strapping yourself in and firing up that 5.2L V8. Revving it. Feeling that incredible horsepower chomping at the bit.
Your instrument panel is a panorama of information that's vital to know on the track. You grip the shifter and push it into first. A positive click. And you're off on your own thrill ride. That giddy exhilaration you feel is what the designers and engineers had in mind all along.
Legendary performance. Futuristic tech.
The Shelby GT350® features the MagneRide® Damping System. It monitors and adjusts itself one thousand times per second, creating a dynamic, adrenaline-fueled driving experience while also producing that signature growl that will leave you breathless. The dual exhaust with electronic valves and quad tips helps maximize the awesome power of the 5.2L V8.

Related: Download The 2018 Ford Military Buyer's Guide For FREE!
Performance and Technology.
The Shelby GT350® is designed to achieve lightning-fast performance. Every system, component and shape is designed and optimized so that all the parts work in balanced harmony, slashing weight wherever possible with cutting-edge materials and technologies. That's why driving a Shelby GT350 is the most exhilarating experience ever felt in a production Mustang.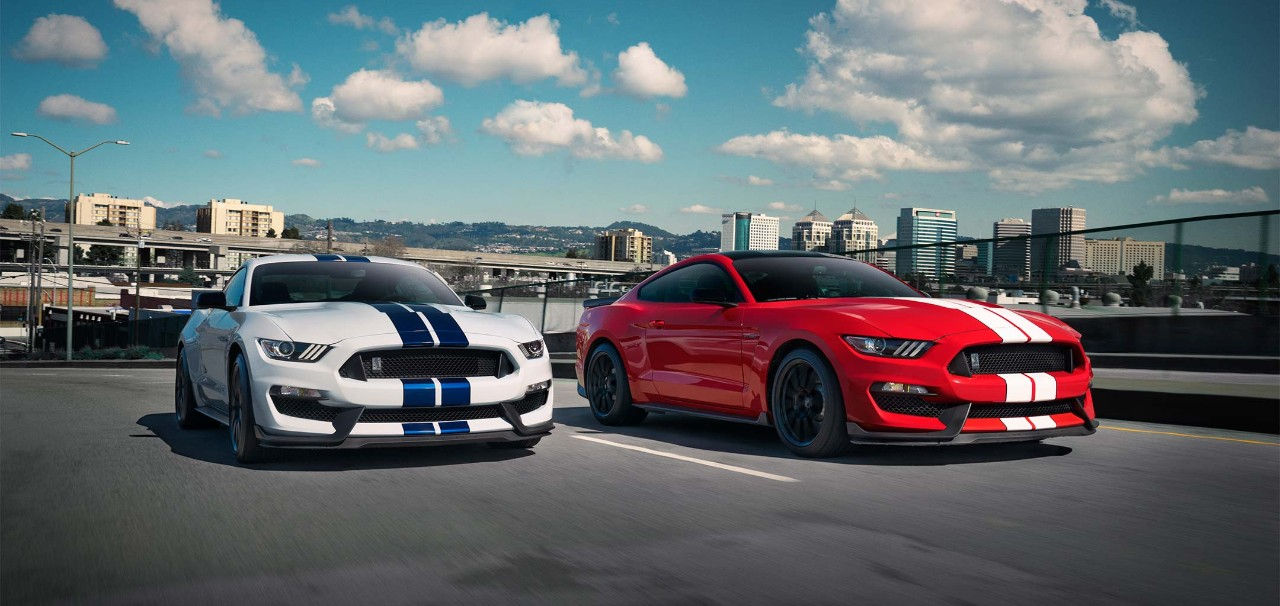 An interior that helps you improve your performance.
Settle into the standard RECARO® cloth seat with Miko® inserts and grab the race-inspired Shelby® unique shift knob. You'll instantly recognize the difference an uncompromising, performance-driving environment makes. Take a look around and notice the Shelby-exclusive aluminum trim. And once you're on your way, you'll appreciate the unique shift indicator light displayed on the windshield. Because when you're driving this car, there's no way you want to take your eyes off the road.