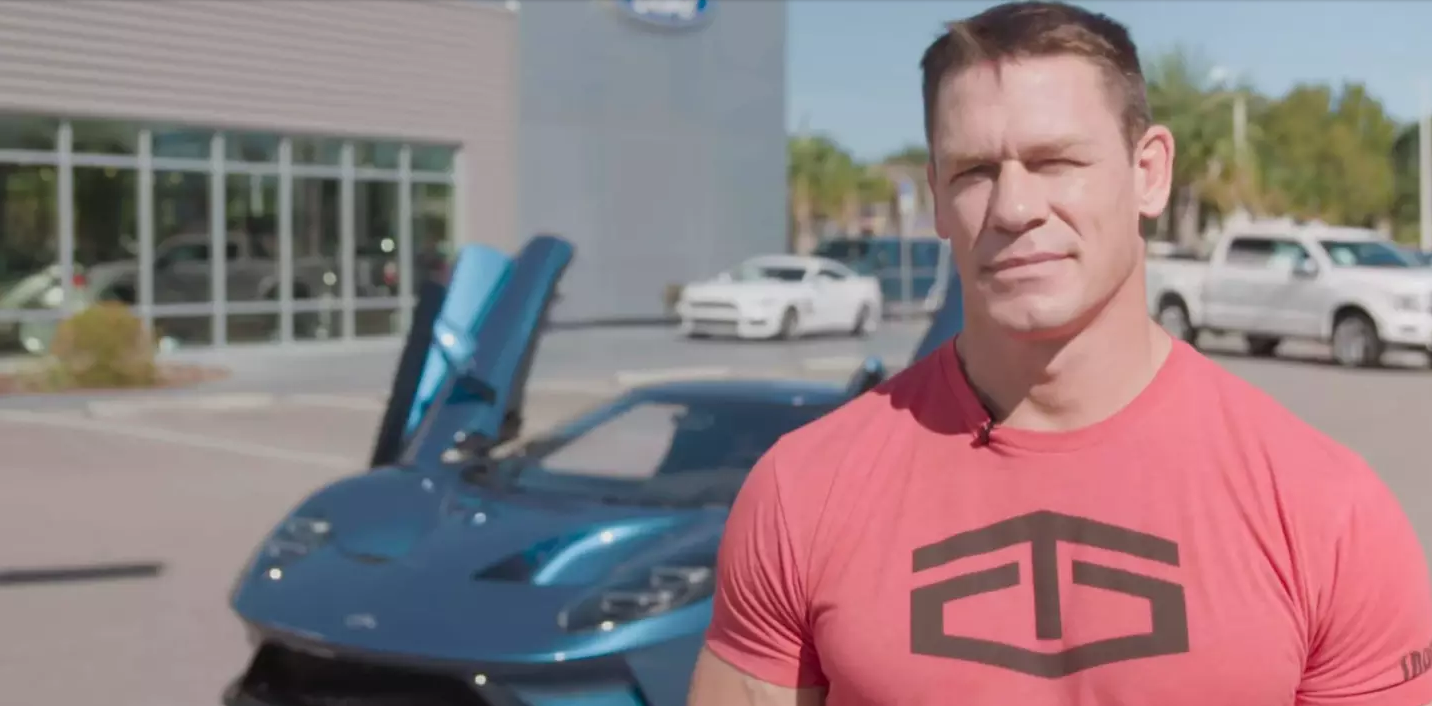 Ford is trying to give John Cena an 'attitude adjustment' of his own, after the wrestling superstar sells his 2017 Ford GT super-car less than a month after owning the GT. Ford filed a lawsuit against John Cena, seeking damages in excess of $75,000. Ford also wants the ability to buy back the car for what Cena had paid for it (an awe-inspiring $463,376.50), as well as any profit Cena made off the vehicle.
In order to obtain one of the first 500 of these cars, Ford held a rigorous and highly competitive application list in the beginning of 2017. Cena was fortunate enough to be selected as one of the winners to buy the vehicle however, Cena violated his contract with Ford after selling his car just one month after delivery date, when the original contract stating the customer must wait two years before any type of redistribution or "flipping" of the vehicle. According to the lawsuit, "Mr. Cena flipped his vehicle shortly after taking delivery of it, despite his agreement with Ford to maintain ownership of the vehicle for 24 months."
After being contacted by Ford, Cena responded by saying, "I completely understand and as stated am willing to work with you and Ford to make it right. My sincerest apologies."
Other celebrities such as music sensation Deadmau5, and baseball stars C.J. Wilson and Justin Verlander, are among the list of Ford GT owners.