There has never been a more perfect time to get your hands on a brand new 2017 Harley-Davidson! Feel the freedom of two wheels, the open road, and the loud roars of a Milwaukee-eight engine bellowing beneath you.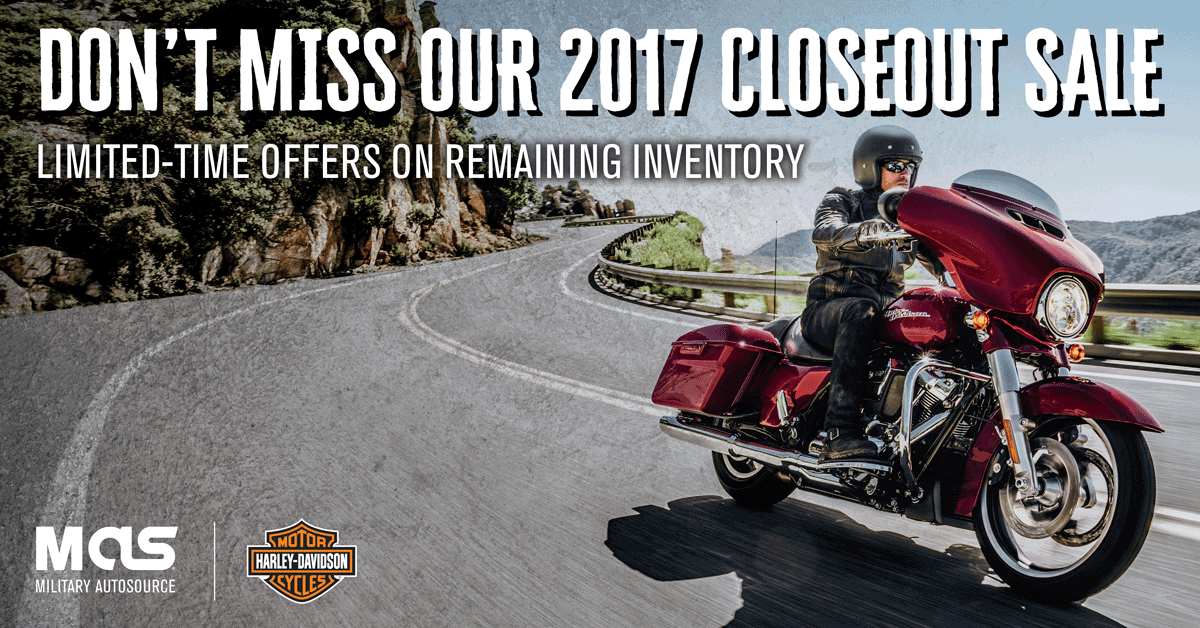 Our country was founded on the idea of freedom. It is not only our privilege, but our duty to protect and celebrate our freedom every day. Harley-Davidson motorcycles are a symbol of both individual freedom and the bonds that keep us all together. Join the Harley-Davidson military family and celebrate your freedom today.
Find your first or next bike during our 2017 Closeout Sale. Get bonus offers on 2017 Harley-Davidson motorcycles, and start riding with your military family.