It's Your Time To Ride With Harley-Davidson and the All-New 2018 Sport Glide™
Don't get left behind
Riding season is back. Your perfect bike and adventure await! Whether you're riding with your Harley-Davidson family or going on a solo adventure, we have the bike for you.
Whether you are looking to ride overseas or PCS'ing soon we have the right bike for you. Choose from the largest inventory of 2018 Harley-Davidson's in the world or custom order to your exact specifications. Get finance and credit assistance, preferred military pricing, worldwide warranty coverage and a 100% satisfaction guarantee.
Additional benefits through the Deployed Recognition Program:
Harley-Davidson Riding Academy Course
3-year extended service plan
1 year/1,000 mile maintenance plan
Extended Harley Owners Group (H.O.G) Membership
2018 SPORT GLIDE™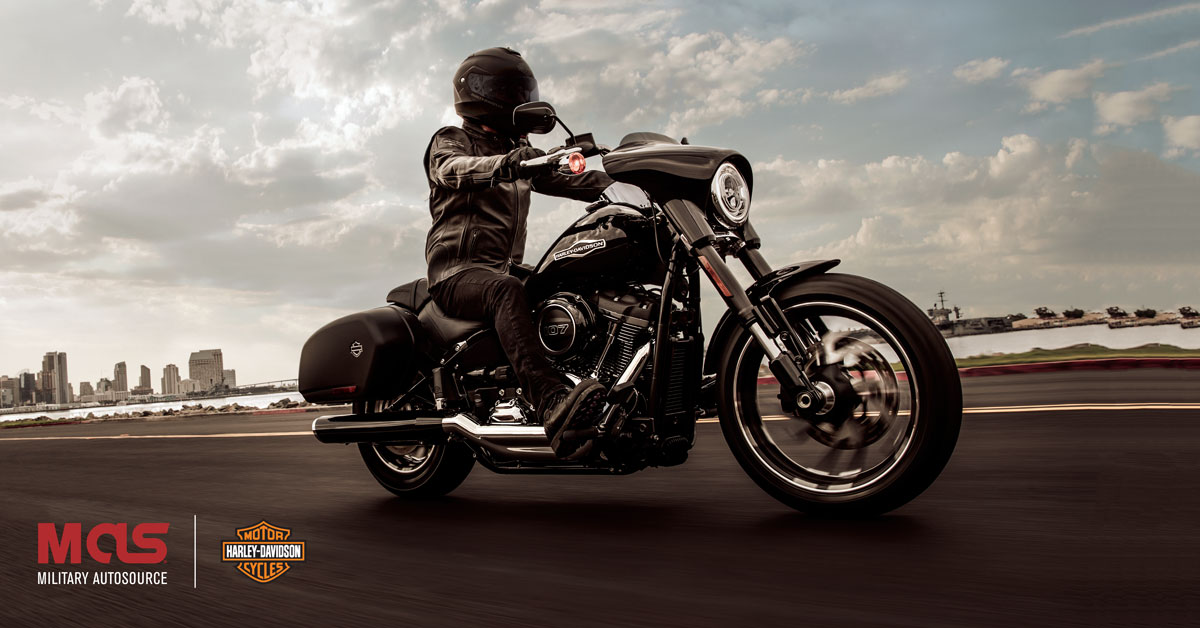 Devour endless highways. Lean hard through twisting roads. Hit the night spots. See all there is to see. Hell, turn your daily commute into an adventure. The all-new Sport Glide™ will take all your wanderings to a higher level.