Ready to Save a Bundle on Your Next Car, Truck or SUV?

It's time to save big at the biggest sales event of the year.
Get a great deal on a new Ford, Chrysler, Dodge or Ram vehicle with savings up to $7,250 on Dodge and $6,250 on Ford vehicles!
We've been helping the military community save money since 1963. We're not stopping now, so check our our great deals online or stop in to one of our over 70 on-base locations around the world. We've created a military vehicle shopping program that's tailored to your needs.
Available for local or Stateside delivery*, it's your time to lock in big savings on the vehicle that's right for you.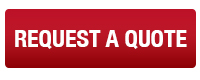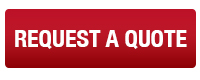 *Local delivery available in select locations. To qualify for maximum savings you must deliver by 12/31/18. Overseas Military Sales Group is an authorized contractor of the Exchange and NEXCOM. Military AutoSource is an authorized distributor to sell and distribute Fiat Chrysler Automobiles. This advertisement does not express or imply endorsement by the Exchange, NEXCOM, DOD components, or the Federal Government and is not sponsored by them.