Toyota Automobiles: Legendary Reliability and Longevity
Toyota was introduced to the United States in 1958 when the company rented out a vacant auto dealership in Hollywood, California. They only sold 258 vehicles in the United States that year, but American consumers quickly began to take note of the brand's game-changing reliability. Today, Toyota automobiles continue to maintain extremely high reliability and longevity standards, packaged in formats consumers love. Military AutoSource is pleased to offer Toyota vehicles to active US Military, available for European delivery.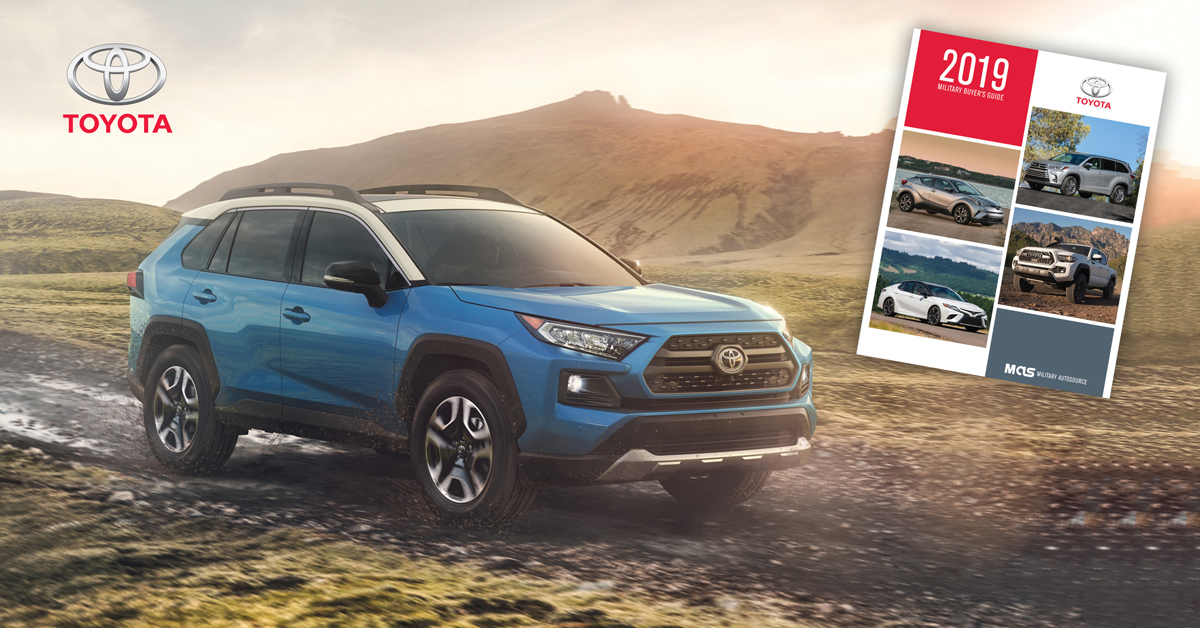 Since 1960, Military AutoSource, also known as MAS to many of our customers, has been serving our overseas U.S. armed forces. As the exclusive military distributor and retailer for leading automotive and motorsport manufacturers, we understand the unique needs and demands of military life. We also provide the U.S. Military community with direct access to a wide range of makes and models through out factory-direct military program.