New Reflex™ Defensive Rider Systems (RDRS) technology from Harley-Davidson® aids you in controlling your bike in adverse conditions or urgent situations, so now you can harness the power of control and feel even more confident on every ride.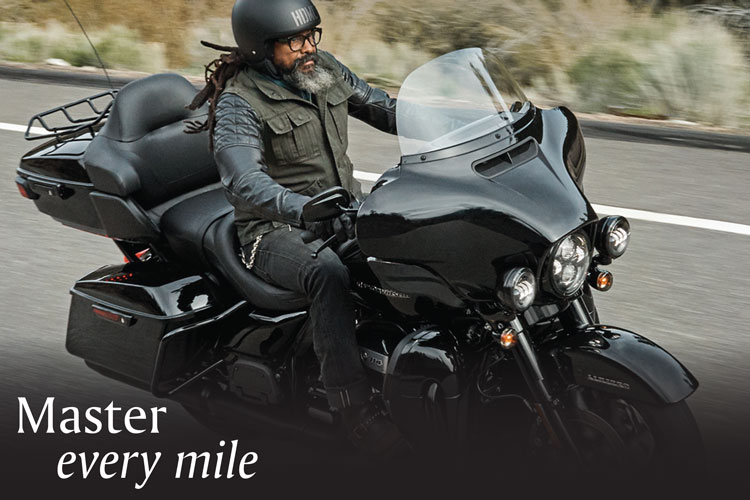 Designed to match motorcycle performance to available traction during acceleration, deceleration and braking, the systems aid the rider in controlling the vehicle while accelerating and braking in a straight line, when cornering and when riding in difficult road conditions. The systems are electronic and utilize the latest inertial measurement unit (IMU) and ABS technology.
Reflex™ Defensive Rider Systems (RDRS) Overview
RDRS provides 6 points of leading-edge control technology that increases rider control, enhances breaking and awareness of vehicles conditions. These systems include:
Cornering Enhanced Electronic Linked Braking (ELB)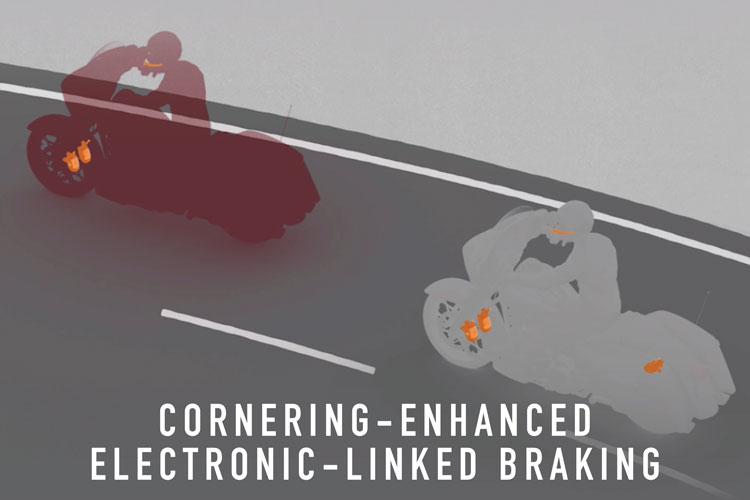 Electronic Linked Braking (ELB) applies braking effort to both wheels when the rider uses either the hand lever (front) or foot pedal (rear) brake control, which can help riders achieve better braking performance.
Antilock Brake System (ABS)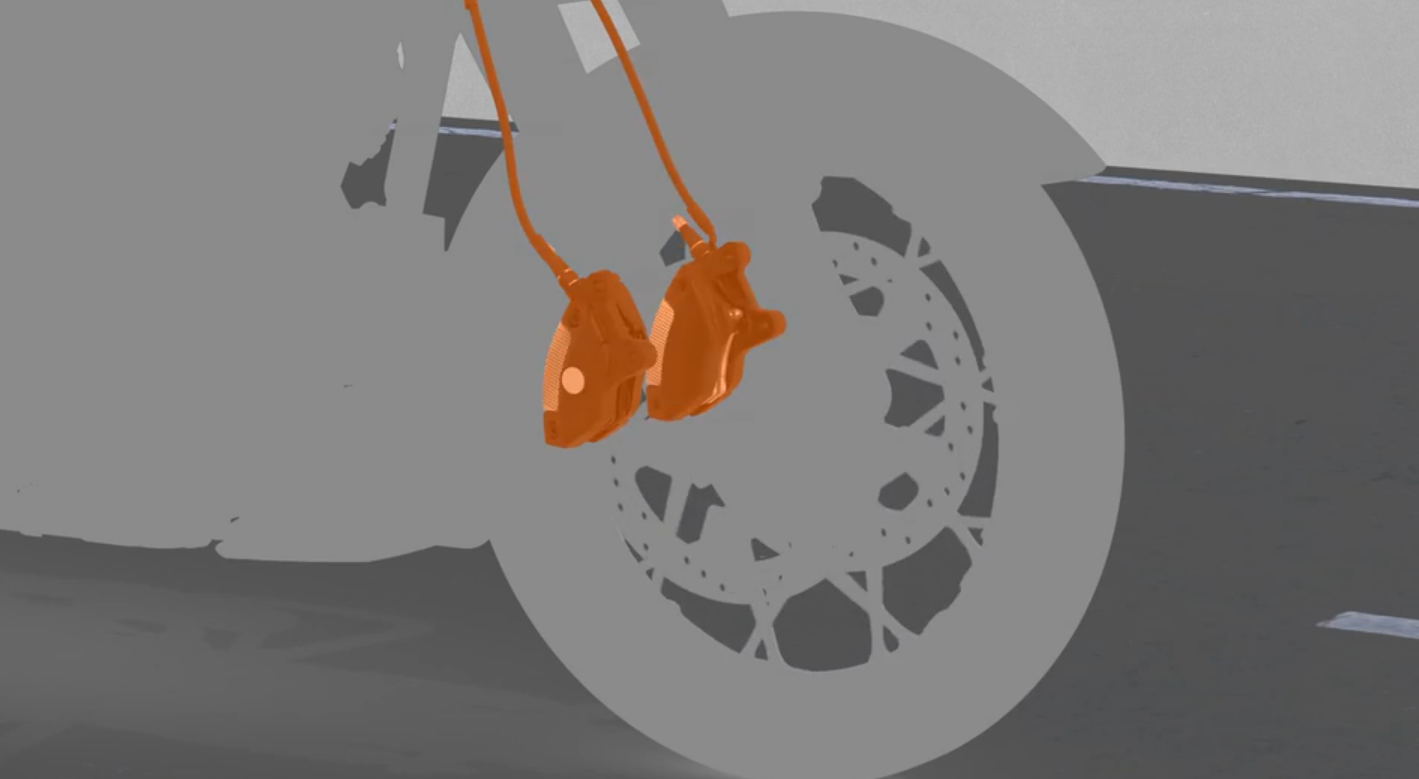 Anti-lock Brake System (ABS) is designed to prevent the wheels from locking under braking and helps the rider maintain control when braking in a straight-line, urgent situation.
Cornering Enhanced ABS (C-ABS)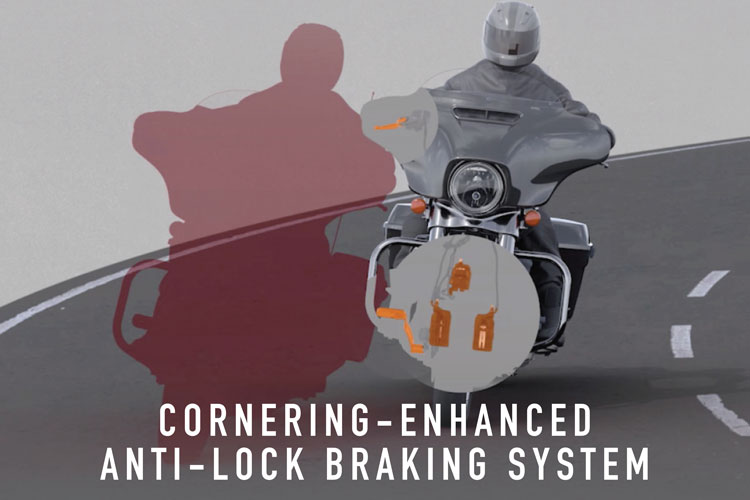 Cornering Enhanced ABS (C-ABS) is a variant of ABS that is designed to balance braking and cornering loads at the tire contact patch while under combined cornering and braking.
Cornering Enhanced Traction Control System (C-TCS)
Traction control is designed to keep the rear wheel from "spinning out" when the motorcycle is accelerating while leaning, and enhances rider control and confidence, especially in wet weather.
Cornering Enhanced Drag-Torque Slip Control System (C-DSCS)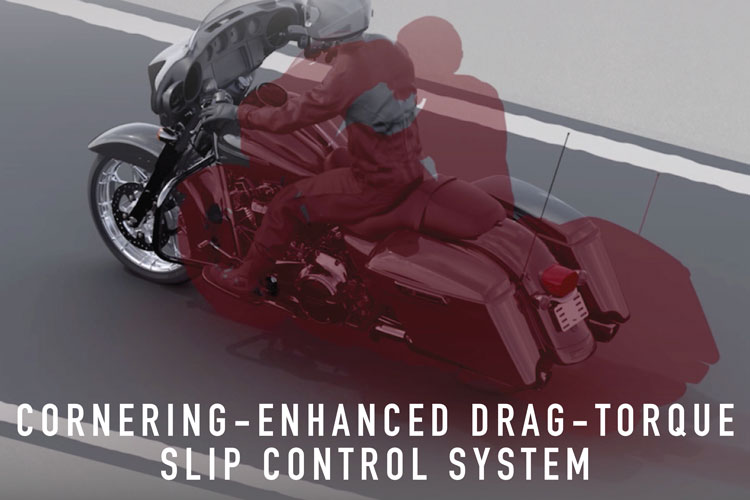 Drag-Torque Slip Control (DSCS) is designed to reduce excessive rear-wheel slip under deceleration, which typically occurs when the rider makes an abrupt down-shift gear change or decelerates on wet or slippery road surfaces.  On models equipped with C-DSCS the action of DSCS\ may be tailored when cornering, based on detected lean angle.
Vehicle Hold Control (VHC)