Operation Homeward Bound, in partnership with Ford present this one-of-a-kind contest that gives our U.S. Military personnel stationed or deployed overseas a chance to win a $2,500 Delta gift card so they can fly home for the holidays or important family events on us.
Derek Page, was our essay winner from RAF Molesworth. Derek and his wife purchased a Ford Edge in July.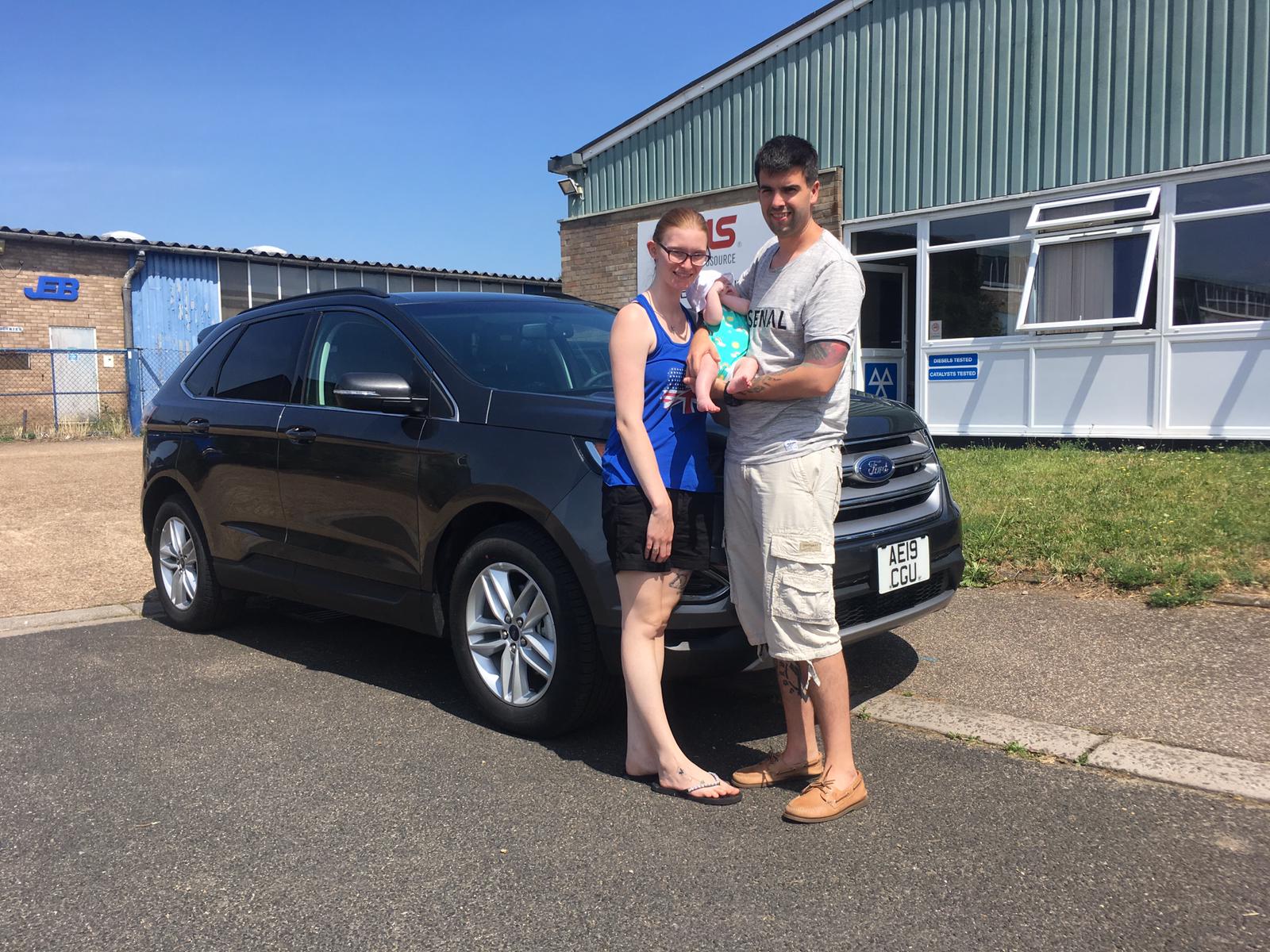 Derek's winning essay:
Two years ago, my girlfriend at the time (now wife) and I were expecting a baby. I thought that I never wanted a child. And all of a sudden, we were pregnant. A euphoric feeling came over me. I was actually going to be a dad and I was excited! That euphoria lasted a mere 3 weeks. During our first ultrasound, we found out that we had an ectopic pregnancy and my girlfriend needed emergency surgery or risk losing her life. It was a tough blow for us. We'd told everyone we were pregnant. Now we had to tell them we'd lost it? August 10th, 2017 was the day we lost our child. The doctor told me it'd be a quick 45 minute surgery. Three and a half extremely long hours later, she came back into the room. It was at that moment that I knew I loved her and that I would marry this woman. The next couple months were difficult. We grieved the best we could. There were times she needed to hear that there was absolutely nothing she could have done to change what happened. We eventually got through it, even with moments of remembering the loss we'd endured. I asked her to marry me in December and we married on May 4th, 2018. We weren't sure how much longer I'd be in the UK and my command suggested the sooner the better.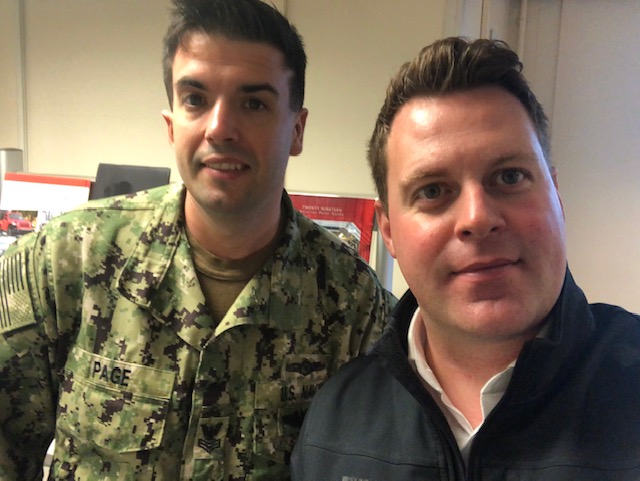 Fast forward to August 2018. My wife treated me to dinner and let me know that we were in fact pregnant again! With only one Fallopian tube, we weren't certain how difficult it might be. We were terrified that we were having another ectopic. We were even more terrified of telling people. She was a high risk pregnancy and it was an extremely difficult one. You could name any pregnancy symptom and my wife had probably had it. But she never complained. She was excited to be a mom. She gave birth to our amazing daughter on May 4th, 2019. The same day as our wedding anniversary.
The reason to why I believe we should win this amount of money is because my family couldn't help us while we grieved the loss of our first child. They have yet to hold our beautiful baby. My family simply can't afford a flight to the United Kingdom. My mother was given 10 years to live back on June 9th, 2009 with a disease that is attacking every part of her body. We are fortunate to be able to say that this tremendous woman has proven them wrong so far. But we don't know how long we will be able to say that. This money would provide us with the amazing chance to surprise them. For my mother to be able to hold, snuggle, or kiss her youngest grandchild from her youngest child. We aren't certain when we'll have an opportunity.
Thank you for taking the time to read my story.
Video Winner: Dana Ayres, U.S. Navy (Guam). Dana and her husband have purchased two vehicles from MAS.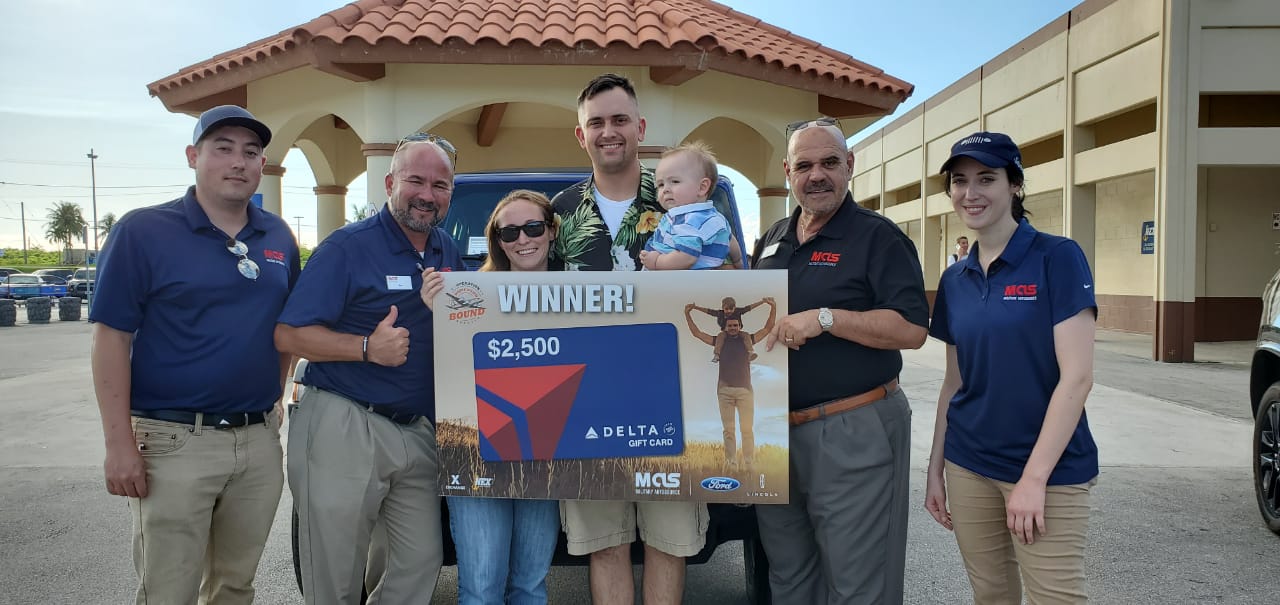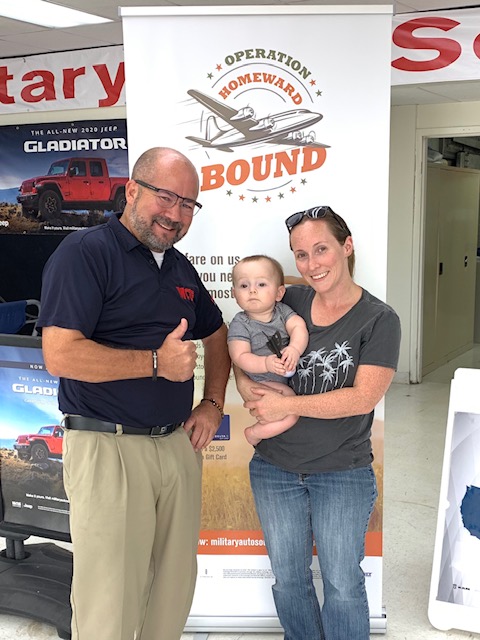 Watch Dana's video: https://youtu.be/krtpUyC9OII