Congratulations Dylan Shallenberger, U.S. Army Staff Sergeant, Vilseck, Germany on being our Grand Prize Winner!
During our Polaris Summer Sales Event we also gave U.S. Military stationed overseas the opportunity to enter to win the Polaris Side-By-Side of their choice. Dylan was our luck grand prize winner who chose the 2020 Polaris GENERAL®. Packed with the perfect combination of power, capability, control and comfort, it's the ultimate do-it-all performance rec-utility vehicle.
Watch the ultimate homecoming prize as Dylan surprises his mom: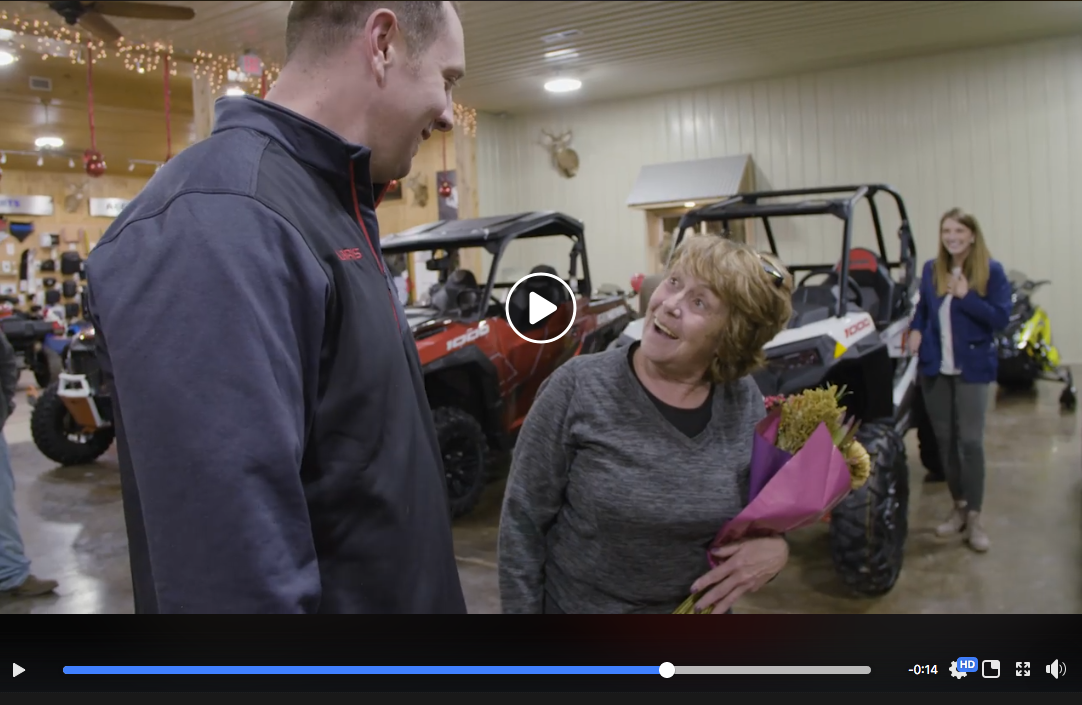 Watch Dylan's homecoming surprise for his mom just before the holidays.
Military AutoSource was proud to be a part of this giveaway with Polaris and The Exchange. What a great holiday gift for Dylan, his family and loved ones. Enjoy your new Polaris GENERAL!
Below are some photos of Dylan and his family at the original grand-prize winner announcement on base in Grafenwoehr. Pictured with Dylan and his family are CSM Sutterfield CSM for USAG Bavaria & Silke Hoffmann SBM for AAFES Bavaria. As you can see with the photos they both turned up later in full Halloween attire. After presenting Dylan's grand prize, he was able to take delivery stateside and surprise his family just before the holidays.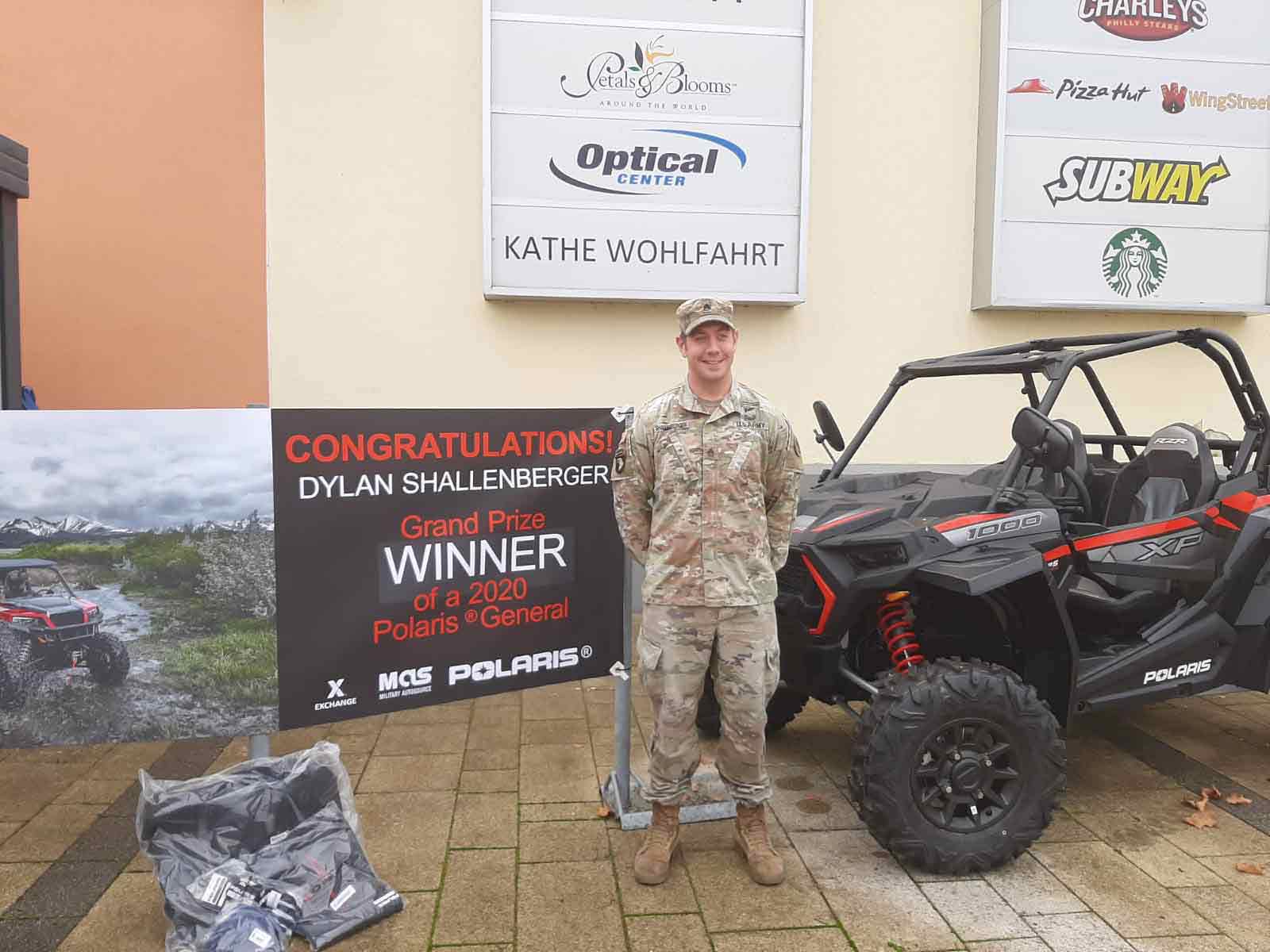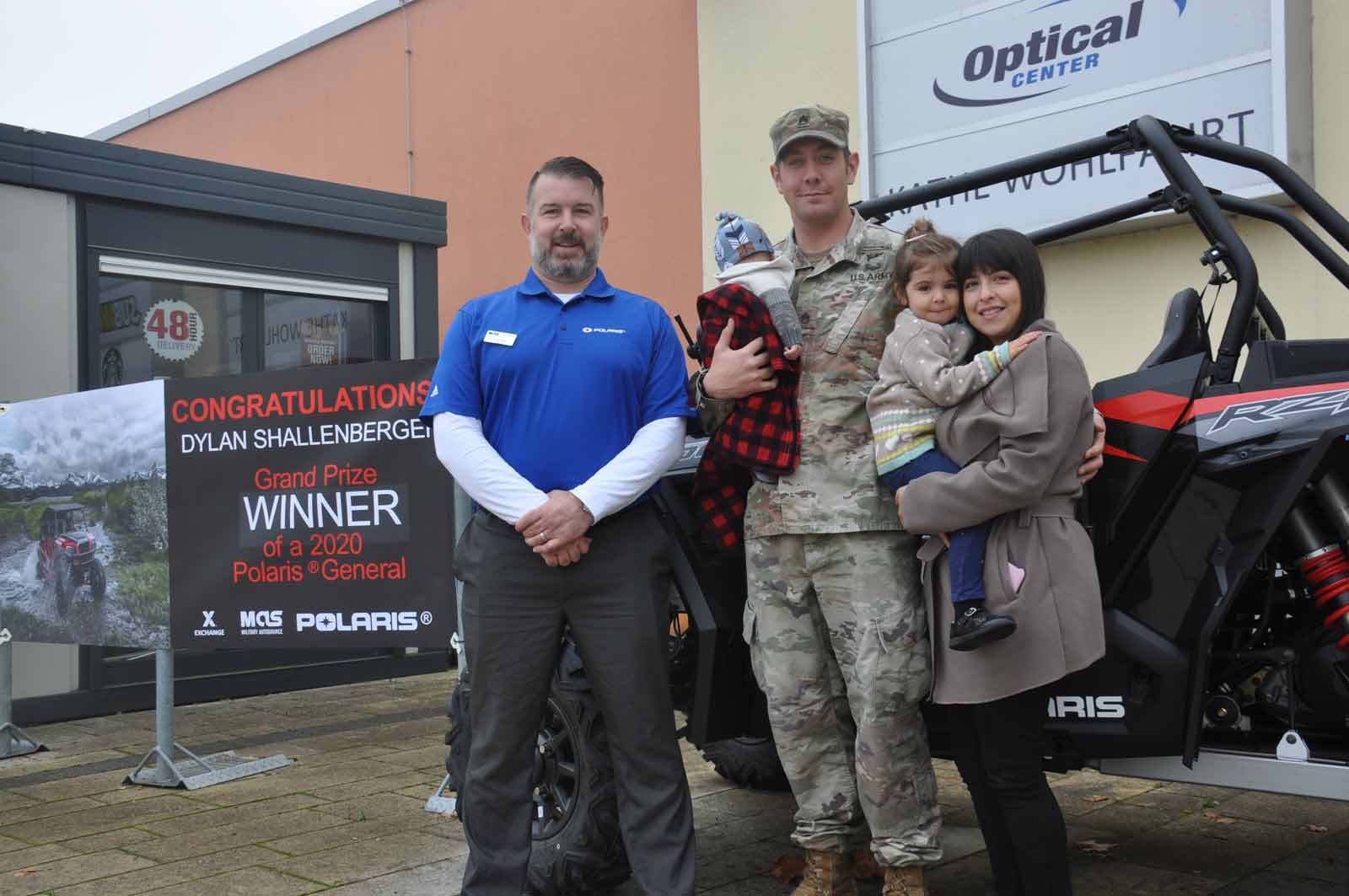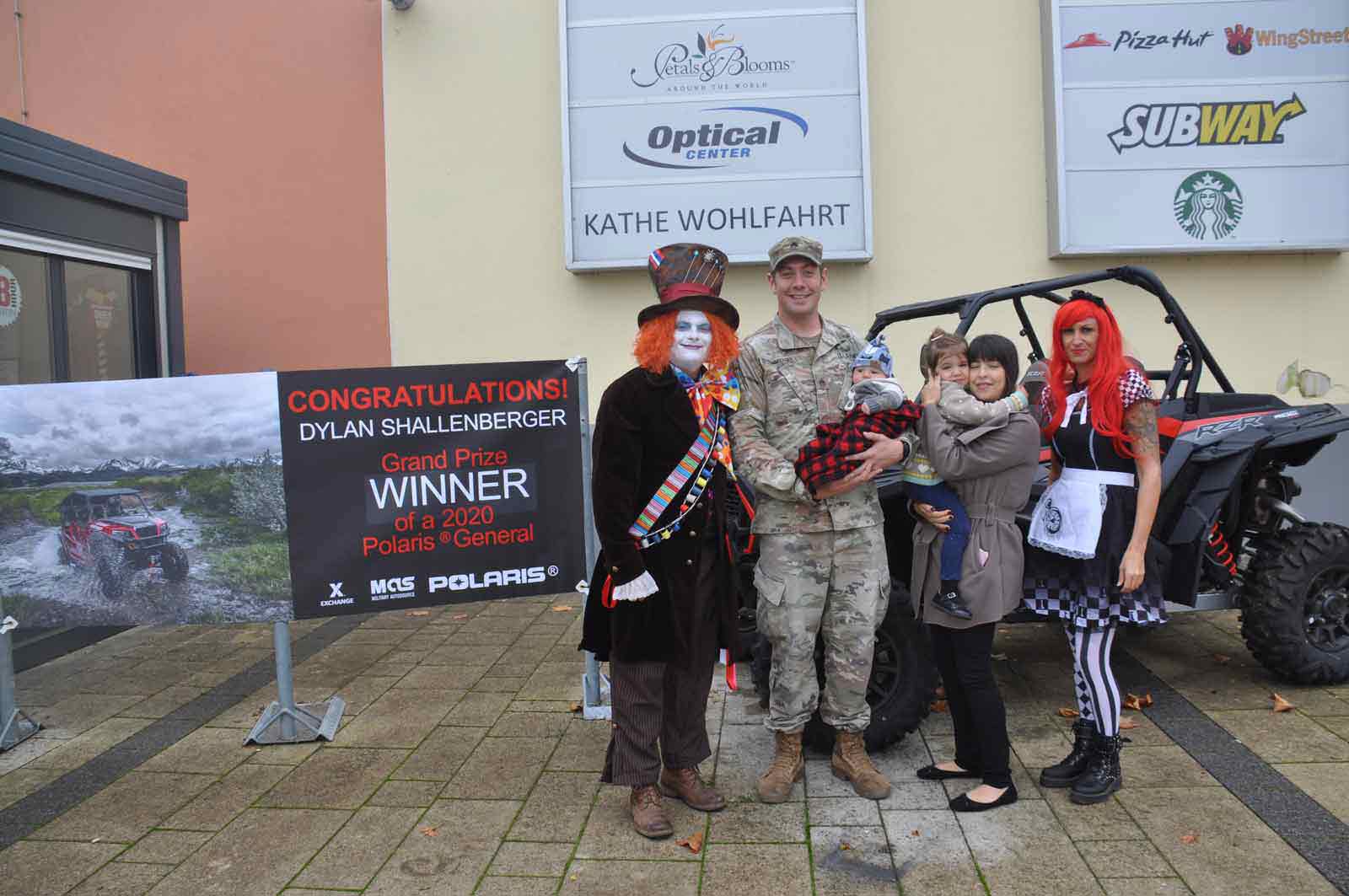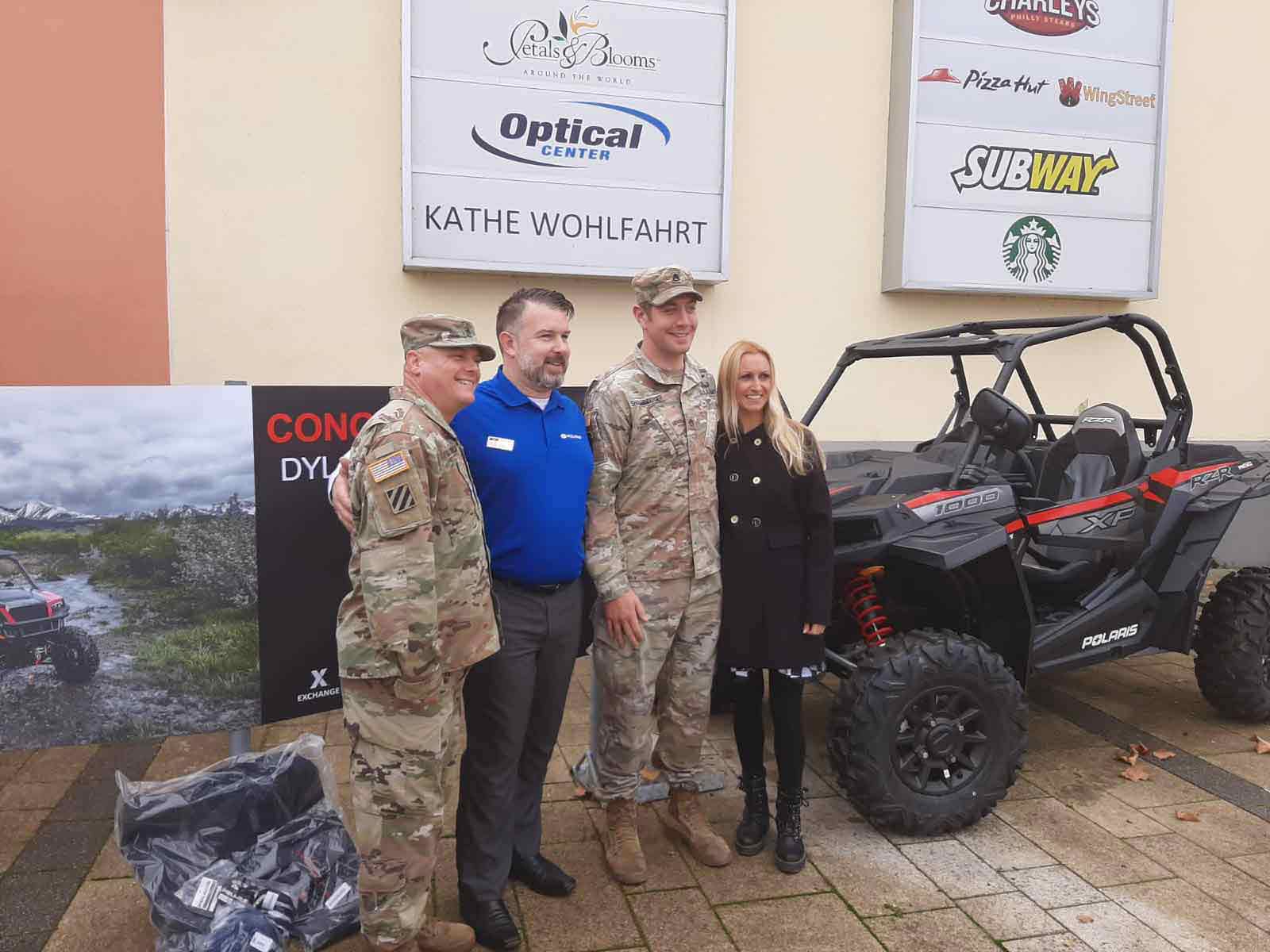 About Military AutoSource (MAS)
MAS is the only on base, factory-authorized distributor for leading manufacturers of cars, trucks and SUVs, including: Chevrolet, Chrysler, Dodge, Jeep, RAM, Ford and Lincoln. We also offer the iconic lineup of motorcycles from Harley-Davidson®, off-road vehicles from Polaris and open-air roadsters from Slingshot. We serve U.S. military personnel stationed overseas, or on TDY assignment for at least 30 days outside of the United States. MAS is the official partner of the EXCHANGE and NEXCOM, and together we have provided our deployed military and DOD eligible customers with superior value, service and convenience since 1963.
Learn more about your exclusive overseas U.S. Military vehicle buying benefits.